Do you have a skin care routine? I try to, but without the right products my skin can easily become over-dry and irritated. When I had the chance to review the AquaVie Cleansing system, I was a little skeptical but very excited. I received the total Cleansing System which includes Gentle Cleansing Lotion, Gentle Cleansing Milk and the Gentle Exfoliating Scrub. Plus, they threw in a ton of little samples of their other products like the Eye Radiance Serum and the Leg Lift cream.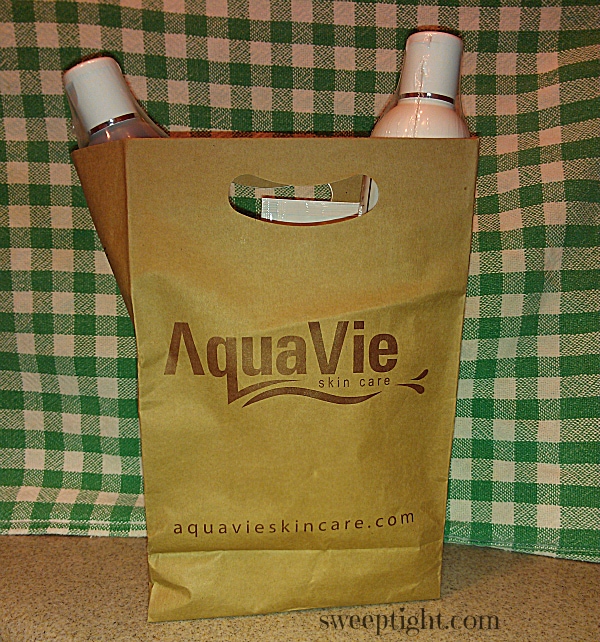 Skin Care Routine
I have really obnoxious combination skin. It's oily, yet dries really easily. I have acne AND wrinkles. Plus, I'm starting to notice a lot of what I think are sun spots. Basically I'm just a blotchy mess. So, when it comes to finding the right skin care routine, it takes quite the combo of products. After trying the AquaVie line I am very pleased. These products are effective but not harsh at all. They are made using natural ingredients from the sea and leave your skin feeling fresh and firm.
The Gentle Cleansing Milk had me a little confused at first. I am not used to leave-on products and out of habit wanted to rinse it off. That being said, do not use too much of this product or you will feel a bit heavy with it. Using a cotton ball and a small amount works wonders. Following with the Cleansing Lotion (again use a small amount with a cotton ball) completes the cleansing process. Honestly, I still feel the need to wash my face with soap and water before doing this because I feel like the dirt just doesn't come off, or rinse away. However, the results speak for themselves. My skin looks and feels great so it must be doing the job.
My favorite of these products is by far the Gentle Exfoliating Scrub. This is really more of a mask than a scrub but it is hands-down fantastic. It smells great and leaves your skin felling super soft. I have even noticed my skin tones starting to even out.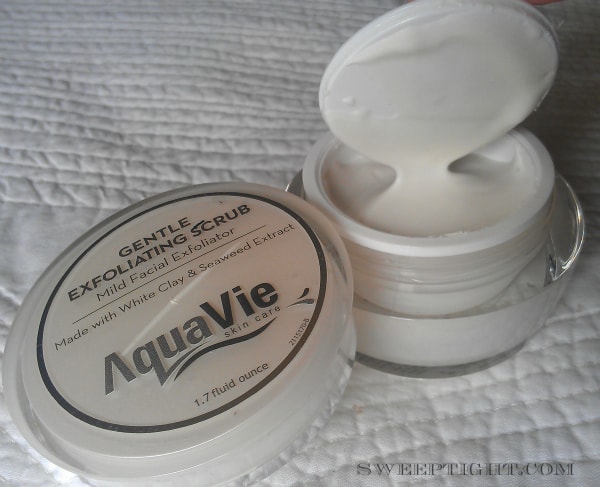 Another favorite is definitely the Leg Lift. Its a cream that makes your legs feel relaxed and soothed after a long day on your feet. For more information about AquaVie, you can find them on Facebook and Twitter.
To see the full line of their products, be sure to visit their website!