Argan Oil has been quite the hot topic lately when it comes to hair care. I was sent products from HASK for review. All opinions are my own. I am always apprehensive to try anything with the word "oil" in it, but I had to see what all the Argan Oil fuss was about!
I have been told by hair professionals that my hair is fine, not thin. There's a lot of it, just each strand itself is extremely fine. This creates a sort of wispy mess of random waves and frizz. It tends to get oily quickly and I feel like I have to wash it everyday. I also abuse the heck out of it by coloring, blow-drying, curling, etc.
Argan Oil Hair Care Products from HASK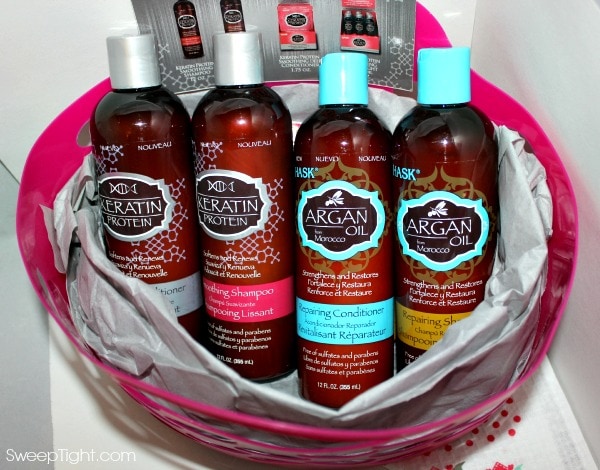 HASK sent me a bundle of their products in a cute gift caddy and I couldn't wait to get started using the products. I had been using lesser quality shampoo and conditioner and really noticed how it was dulling my hair. I had to spray on additional leave-in conditioner just to get the knots out. Now that my hair is getting long again, I need a conditioner that does its job well.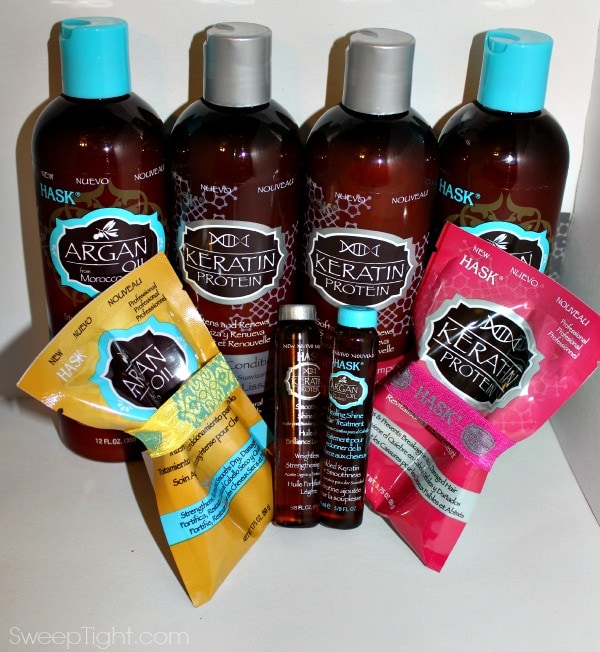 The first HASK products that I tried were the Argan Oil Repairing Shampoo and the Argan Oil Repairing Conditioner. I wanted to see what the popular Argan Oil was all about. First of all, it's not oily! At least not in these products, which I was glad to see. Since my hair can get greasy quickly, I definitely do not need added oiliness.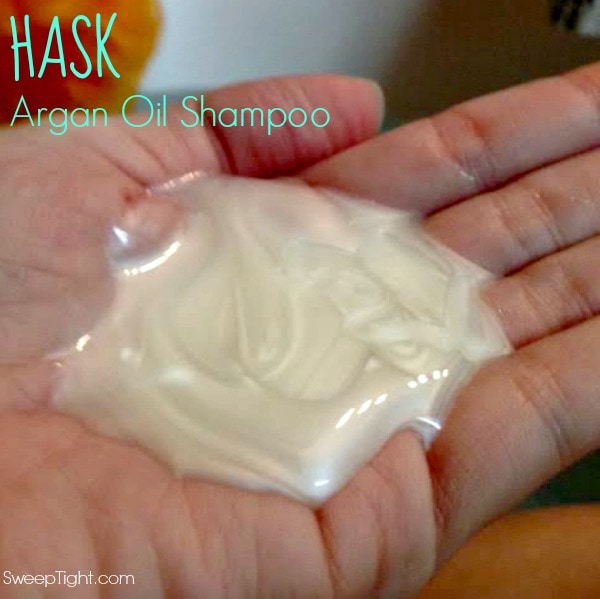 The shampoo creates a copious amount of lather and feels invigorating as you massage it onto your scalp. The scent is therapeutic, as well, and almost feels a bit like aromatherapy. The conditioner glides on smoothly and a little goes a long way. I can tell it's doing its job because my knots can be picked right out! No more additional products needed.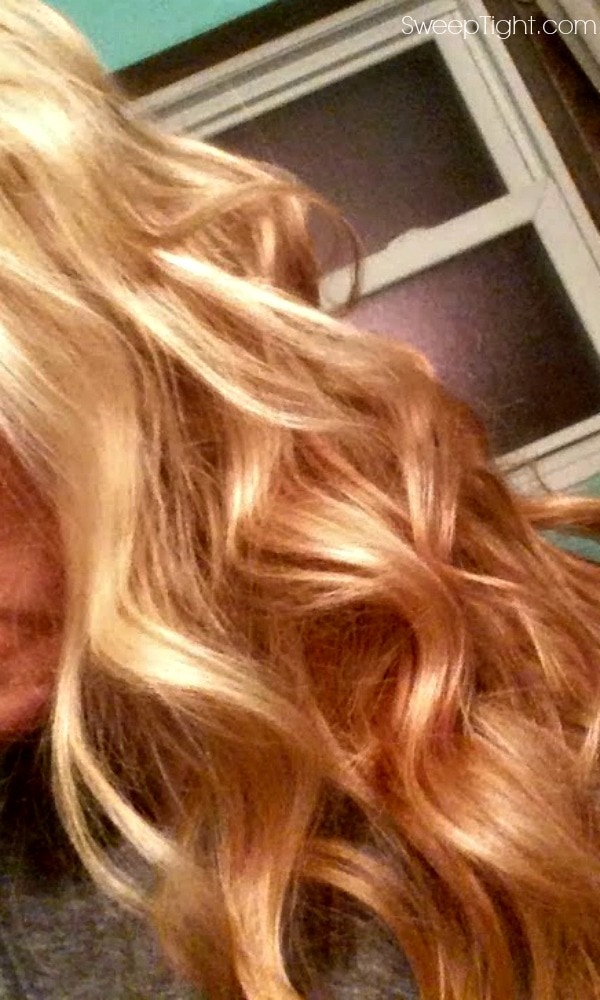 The Argan Oil Repairing Deep Conditioner is a packet to use for extra healing. Finally, the Argan Oil Repairing Lightweight Shine Oil can be used on wet or dry hair to fight frizz and leave a healthy, shiny, non-greasy finish.
 Find It Here Find It Here Find It Here
I really love these products and am looking forward to trying the Keratin Protein line next. Just after using HASK for a short time, my hair feels stronger and looks healthier. I am definitely a fan.
Do you use Argan Oil? What are your biggest hair challenges?