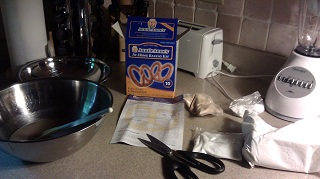 Auntie Anne's At-Home Baking Kit
We ended up having some unexpected company in from out of town. Not having planned this visit, my cupboards were embarrassingly bare. I remember I had these Auntie Anne's pretzels and thought "Perfect!" It only took about an hour and 15 minutes total (that includes 30 mins for the dough to rise) to make these. They ended up being a very memorable treat for our guest! Product was received for review purposes and this post may contain affiliate links.
The included instructions are very simple and I found other great recipes online that I will definitely try in the future. For this, I made the basic shaped, salted, and cinnamon-sugar pretzels.
After combining the dough mix with yeast dissolved in water, it forms a slightly sticky dough that on a lightly floured surface is easy to roll and knead into a ball…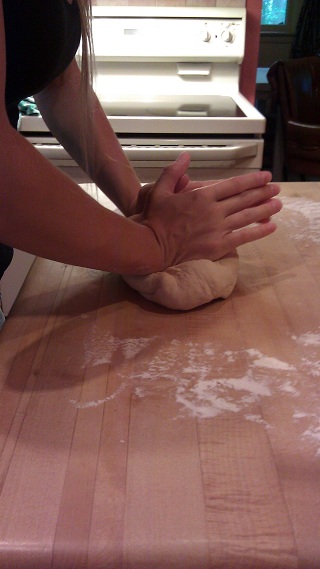 Then, place this dough ball in warm place for 30 minutes to rise (cover with plastic wrap sprayed with cooking spray first so it won't dry out.)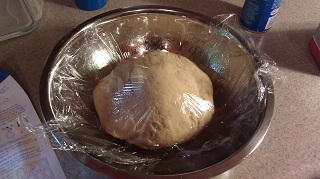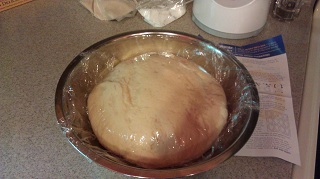 Then, gently knead the dough into a flatter shape so you can cut strips to roll into pretzels… I'm a newb here so mine came out a little funny looking and different sizes…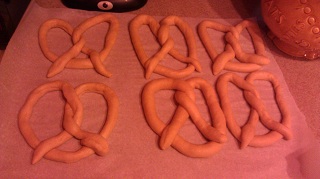 I put mine on parchment paper before dipping them in the baking soda water…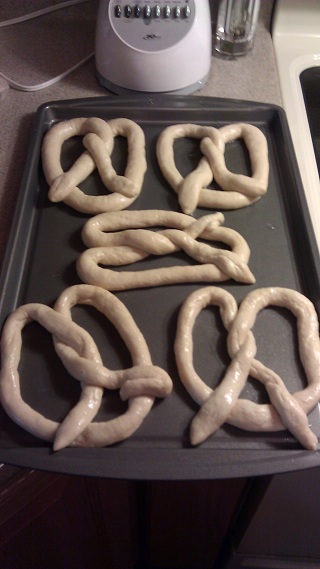 After dipping in the baking soda water solution, make sure you blot them on a towel. Then salt or wait until their baked to brush with melted butter and sprinkle with cinnamon and sugar!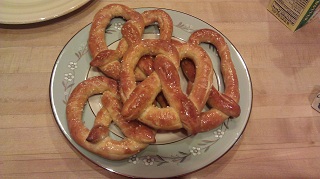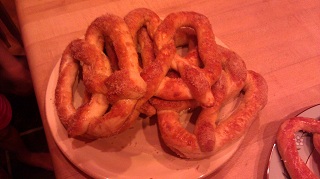 Rainbow Crumbs for You
Weekly newsletter with our latest posts and shenanigans.