The post is sponsored by Lunchbox, however all opinions expressed are 100% my own. 
My husband is a big fan of AXE. He uses that stuff all the time. I'm a fan, too, because the AXE effect is real, ladies. The hubby smells AWESOME. That's why I'm excited that right now, he can get the AXE effect, and he can win something super cool.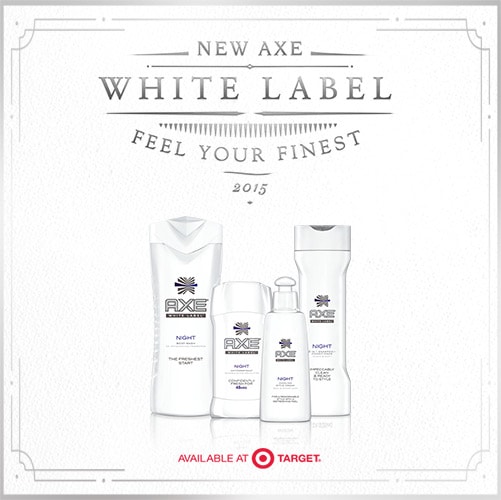 Get the AXE Effect Everyday, Get the Adrenaline Now
The man in your life can have the AXE effect everyday. Just keep him in a steady supply of it! 😉 Seriously, the entire family is addicted to AXE. My husband uses it. A couple of my uncles use it. Even my nephew uses it. They all have different scent preferences, but they always smell great. That's important, because there's nothing worse than man stank.
Right now, getting the AXE effect is even better than ever because you can win the adrenaline rush of a lifetime. The AXE White Label Collective and Target Chip Ganassi Racing are teaming up to give five people the chance to win a day long mentorship with Kyle Larson.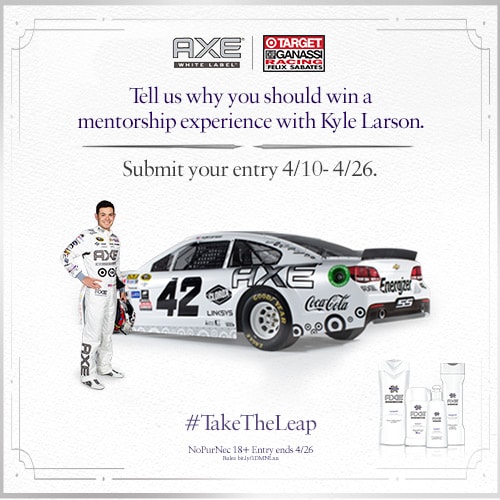 Sweepstakes
From April 10th, 2015 through April 26th, 2015, you can go to the ChipGanassiRacingTeams Facebook page and leave a video telling them why you deserve to win a mentorship with Kyle. Make sure to come back between May 3rd, 2015 and May 9th, 2015 to see the top ten and vote for your favorite video. The top five will win!
This is a pretty sweet contest for any guy. They'll have a chance to learn from one NASCAR's rising stars. THAT'S the AXE effect right there – doing manly man stuff all day and smelling awesome at the same time.
Savings
Right now, it's even easier to get the AXE effect everyday, as well. Between April 5th, 2015 and April 25th, 2015, you can get 5% off of AXE White Label products (except dry spray) at Target with Cartwheel. If your guy prefers a different scent to get his AXE effect on, it's all good. You can get 10% off of any other AXE product from Cartwheel from April 26th, 2015 to May 23rd, 2015.