AXE Shower Gel has changed the way my hubby showers. He absolutely loves it, and I swear it has boosted his confidence. I stock up on AXE Shower Gel at Walgreens every chance I get. Post sponsored by Lunchbox. Opinions are 100% my own.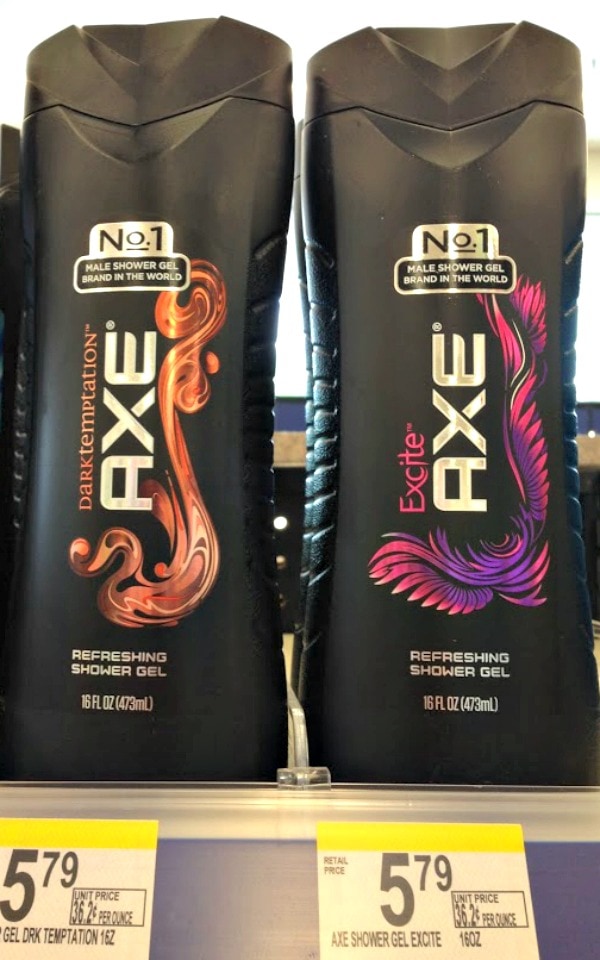 So, I am the girly-girl with 37 bottles in the shower at all times. That might be a slight exaggeration, but not by much. The products that I use change with my mood. Even if a bottle is not in the shower, it's within arm's reach in the cabinet. Mike has no interest in smelling pretty. He used to just opt for bar soap to avoid using my feminine-scented shower gels.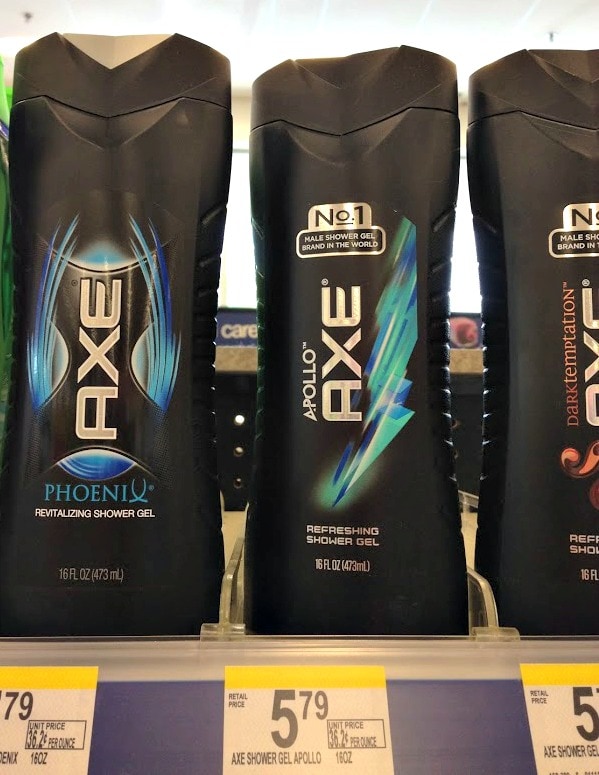 A while back I picked Mike up some AXE Shower Gel during a sale at Walgreens. From day one, he was hooked. He finally got to experience why us girls like the extra scent. It's like added aromatherapy in the shower and leaves him feeling fresher during the day. Now he walks out of the shower feeling clean with an added confidence boost of smelling manly fresh. (I love it, too!)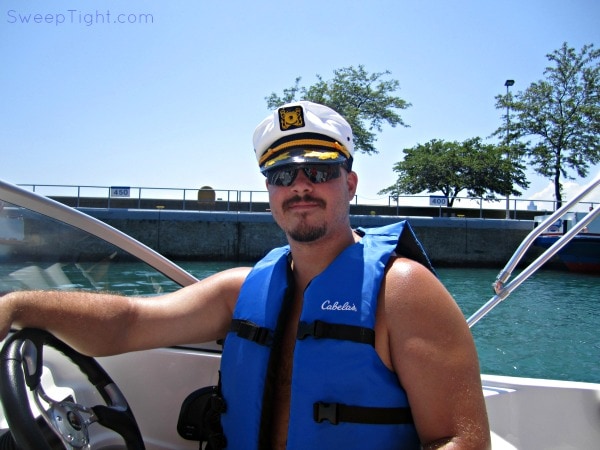 Man Up with AXE Shower Gel
AXE Shower Gel has that manly smell that men of all ages love. AXE is even a great way for teen boys to feel more confident. You know once those hormones start kicking in, boys need to combat their new smells with something a little less, well, "teen boy". AXE is a great way to get them feeling fresh and clean so they can focus on summer fun, not their armpits.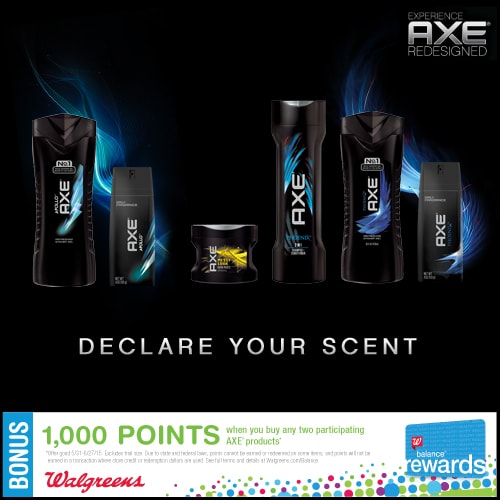 Summer Savings
Right now at Walgreens, you can take advantage of summer savings on AXE. Get 1,000 Points with your Balance Rewards card when you buy any 2 AXE products until 6/27/15.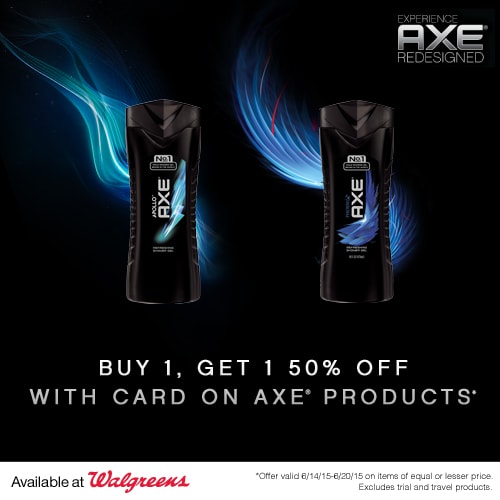 Also, with your Balance Rewards card, buy one, get one 50% off on AXE products until 6/20/15.