We are over the moon to announce that we have been presented another opportunity to adopt. Baby number three is due in April. This means that very soon, we will have three kids, three years old and under. Just below our very high level of excitement, is the realization that I need about three more hands. To make things easier, I will be "wearing" baby number three as often as I can. I received a Solly Baby Wrap in exchange for this post, all opinions are 100% my own.
The Solly Baby Wrap is so convenient to use with little ones. It is designed for use during the first year of baby's life. I could carry my daughter in it comfortably, and she just turned one. It will be saved for new baby's arrival in April. Since it is a long piece of fabric, it can be intimidating at first, but I very quickly learned to tie it and can wrap myself, put baby in, and be on our way very quickly now.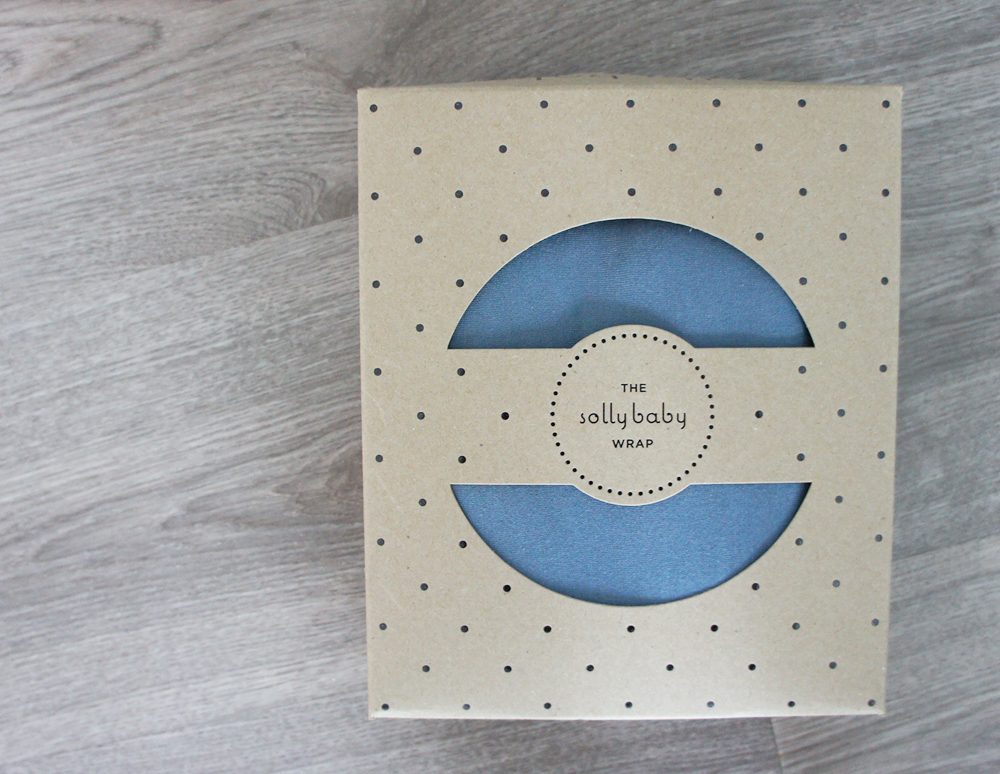 Life with Baby is Easier with Babywearing
Often, when I am out and about with my baby in a carrier – I get the question "why?" – here are MY reasons – but there are so many more….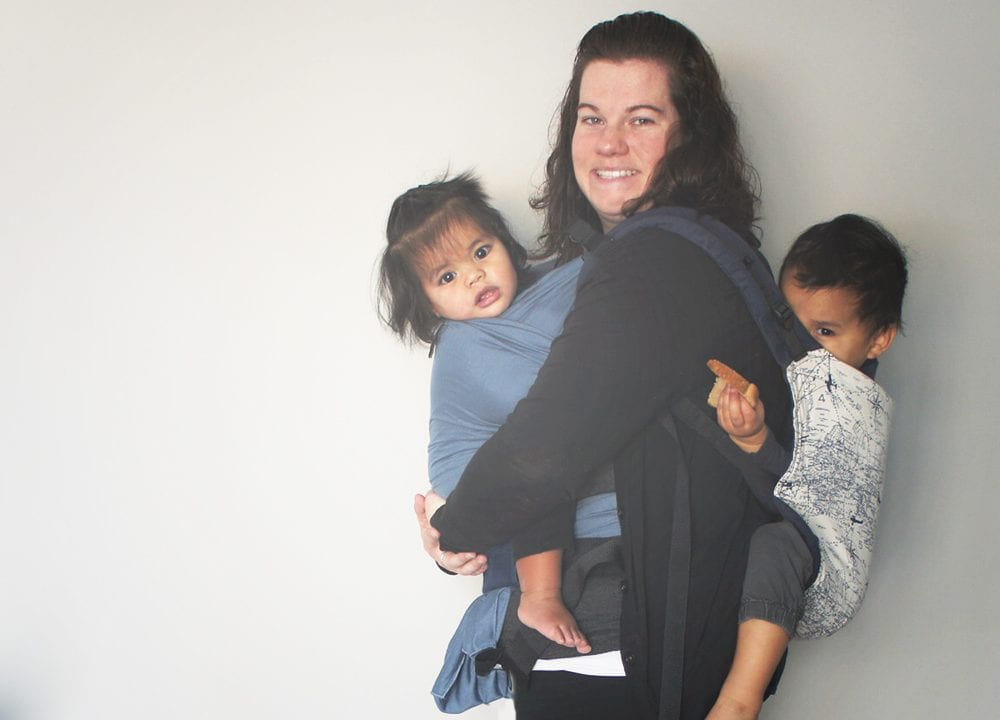 Hold them close – I started hoarding baby carriers before our son arrived in our lives a little less than 3 years ago, through adoption. It was so important to me to carry my baby close, even if I didn't get the chance to carry him for nine months in my womb – I was going to wear him, cuddle him, snuggle him as often as I could. The bond this created for us is immeasurable.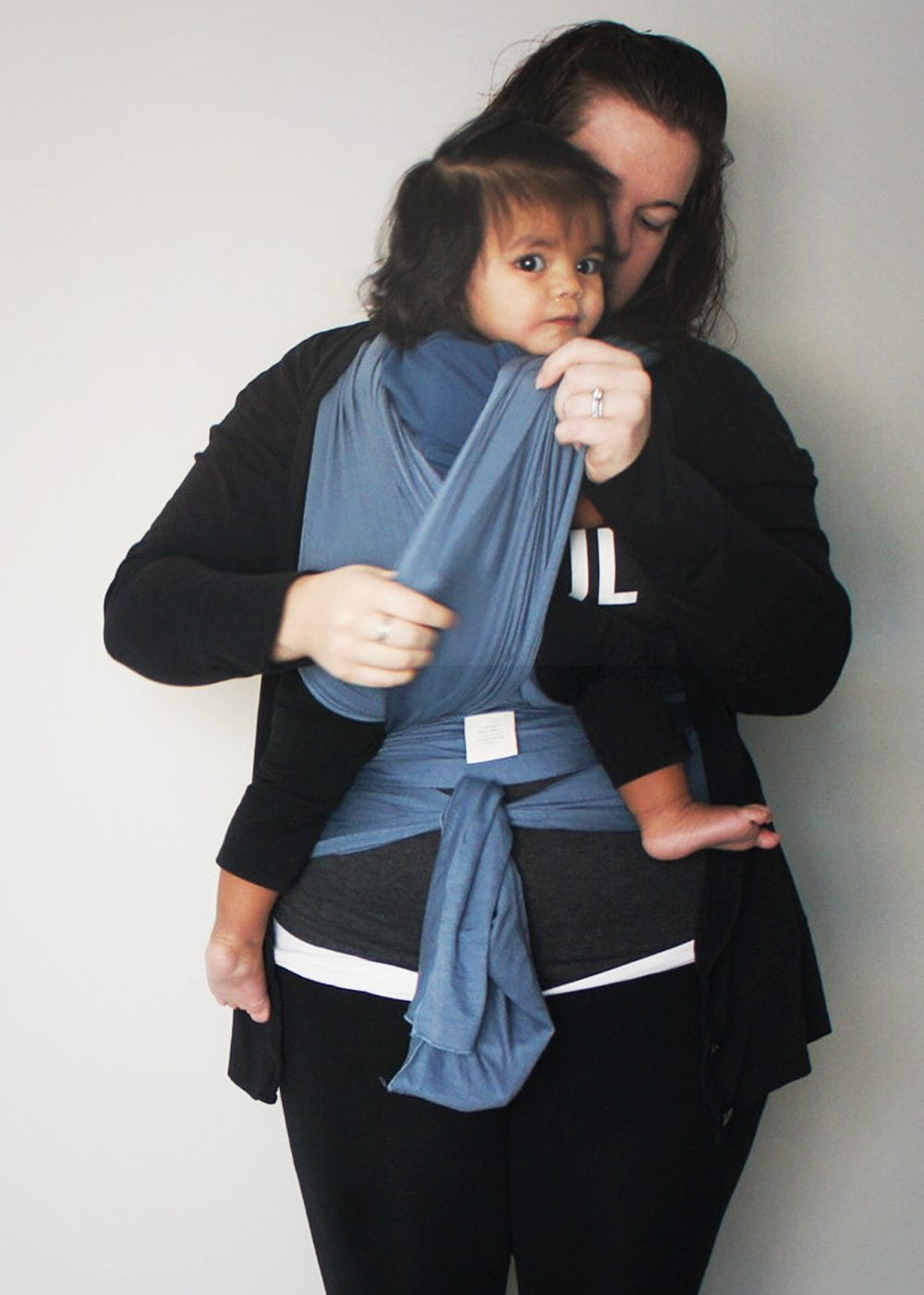 Get things done – when our daughter was born, carrying her not only allowed us to bond, but it gave me free hands. Hands I need to catch my son when he runs off, or hands I need when we are grocery shopping – the cart already too full to hold two kids. I can wrap the baby when I am making dinner, going to church, watching my son play at the park, or at family get-togethers.
When I meet new moms, I am always quick to recommend trying a wrap like Solly Baby Wrap. If it isn't something that makes their life easier, it's totally fine, but it has been a LIFESAVER for me. The Solly Baby Wrap is unique because it is super soft and easy to fold up and throw in a diaper bag. You can find their beautiful collection of wraps at sollybaby.com. Make sure to find them on Instagram, Twitter, and Pinterest.
Have you tried babywearing? What are your thoughts?