Frozen treats are my favorite snack – this is not news. I actually should never be left unsupervised with ice cream. I was sent a variety of new frozen treats from Unilever to try out. All opinions are my own.
Back to school season is here and kids will be seeking treats. I can remember being rewarded as a child with frozen goodies. Actually, who am I kidding? We always had our freezer stocked with yummy desserts! It was more like a daily ritual than a reward. Now, as an adult, I have to be a little more strict with myself. I try to limit my sugar intake, and indulge only once in a while.
Back to School Frozen Treats

Thankfully, there are lower-calorie options, like Fruttare. Fruttare is a refreshing bar made with real chunks of fruit. At only 60 calories per bar, I can enjoy one daily!
MAGNUM Ice Cream bars are Mike's favorite. Once in a while I will indulge in one. They are very rich and flavorful. With only three bars to a box, they are meant to be savored.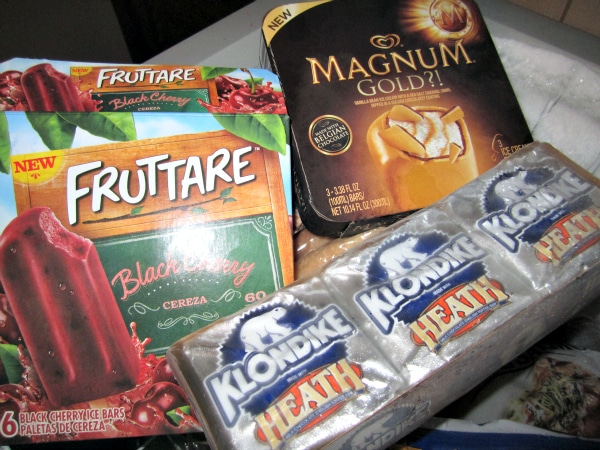 Klondike bars remind me of my Gram, and are very nostalgic to me. We always had them growing up, and they are still always found in her freezer. Their flavors have come a long way. Now there are so many variations to choose from. The HEATH Bar ones are probably my favorite.
The whole Unilever lineup never fails to please. Fruttare, MAGNUM Ice Cream, Popsicle, Breyers, Good Humor, and Klondike are always releasing new and exciting frozen treats to try out.
Seriously, I have got to find this… Fruttare Bananas and Milk — YUM!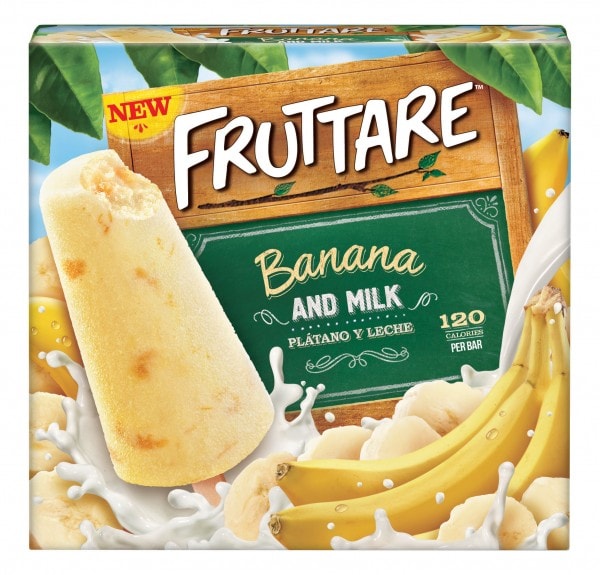 What is your favorite Unilever Frozen Treat?