Monogrammable Large Size Backpack
It's sometimes hard to get the kids excited about going back to school; especially since it took what seems like forever for the weather to actually feel like summer. Yeah, they're excited to see their friends but even that's not enough. Product was received for review purposes and this post may contain affiliate links.
Well, when I started showing them how cool their school supplies are, attitudes started changing! My son, Adam, is going to be ten next week and going into fifth grade. He's really entering that brand snobby age where everything has to cost a ton to be "cool." When I showed him this backpack he was thrilled. I was almost a little surprised… I was expecting, "But mom, I wanted the xxx brand!" I was prepared to retort "How can you complain about having your own brand?!" But I didn't even get to use my planned rebuttal… I'm not complaining though! 🙂  He's already decorated it with neat army pins and made it even more his own!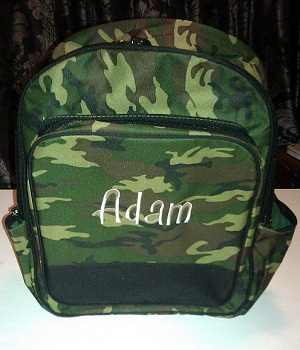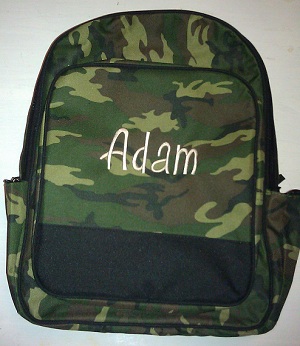 If he's happy, I'm glad but as a mom I am also worried about the quality…
My favorite feature of this backpack is the reinforced bottom. We've had several of the expensive backpacks fall apart on the bottom due to heavy textbooks–even though they boast about how strong their material is–this looks like it will survive the school year and then some!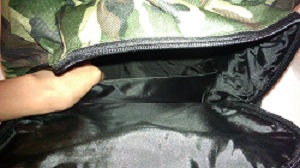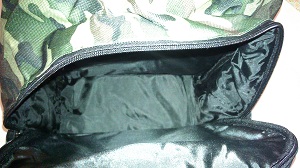 It's also very roomy and has just enough pockets to stay organized. Adam's last backpack had so many pockets and compartments, it was overwhelming… I kept catching him sneaking small toys to school. Now I don't have to worry about searching through a labyrinth of zippers! He has plenty of room for calculators, pencils, pens, folders, books, notebooks, and whatever else he may need–minus distracting toys.