So many people talk about "going green" especially as it comes to making decisions about saving money on bills and conserving electricity. Have you thought about what it might mean to go green with your clothing? I was happy to work with Yala Designs to share with you some of their great product offerings made with sustainable products, and received product in exchange for my honest review.
Yala Designs
A family owned company, Yala Designs started by making bedding, eventually adding clothing and accessories to their line up. At Yala, they use bamboo, a sustainable and versatile product to make their bedding, clothing and accessories. They want to provide a product made with sustainable materials, and form relationships with the bamboo growers to maintain a truly fair trade product. They are members of the Organic Trade Association and Green America. They dye their fabric using only low impact dyes, and their bamboo clothing and bedding are free of the harmful substances found in many other textiles.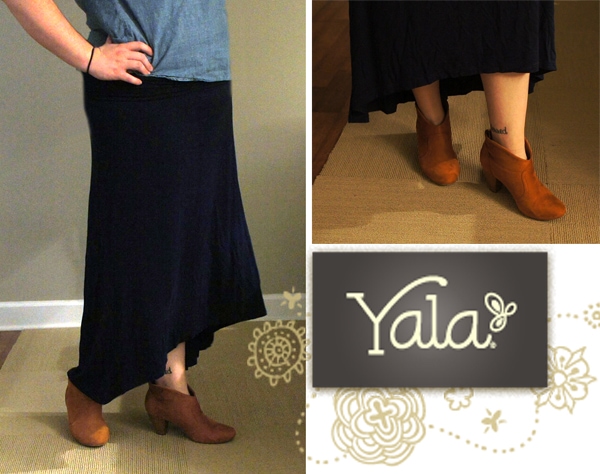 For review, I received the Caitlin High-Low Skirt. It is fun this fall to wear with denim, khaki, and booties. I love the bamboo fabric because it is really soft. The skirt has a fold over waist band, and has a cool cut to the bottom with a shorter front and longer back. I also received a Bamboo Dreams knit blanket for our baby on the way. It is unbelievably soft and we can't wait to use it for out little one. I am glad I can be certain it is made with a product and dyes that are safe for sensitive baby skin. At Yala, they have lots of Bamboo Baby Clothing.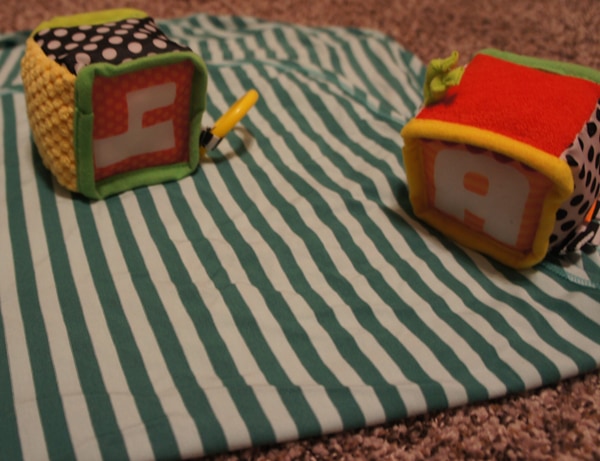 Before you complete your purchase, make sure to grab this coupon code to save 20% at Yala Designs: SWEEPTIGHT20  <<< good until 12/5/13.