I got the chance to see an advanced screening of Big Hero 6, and it was awesome! I was able to view the movie free of charge, but as always, I speak the truth. All opinions are my own.
It's All About Soul
Big Hero 6 is one of those rare family movies that really does have something for everyone. It's a classic story of good vs. evil. It's also a classic story of friendship, loss, love, and redemption. Plus, it has Baymax. Hiro Hamada is a punky kid. He participates in illegal bot fighting to make money and generally uses his impressive intellect for nothing that benefits anyone. His brother, Tadashi, attends college where he and his friends are on the cutting edge of science. They produce all kinds of cool doodads and gadgets and generally work to make the world a batter place. When Tadashi is killed in an explosion, Hiro finds his brother's invention, Baymax, a personal healthcare robot. Baymax quickly become Hiro's best friend, and together they set out to find the cause of the explosion that killed Tadashi.
Western and Eastern Art Forms Beautifully Combined
Before Big Hero 6 was a hit movie, it was a comic book. It was an AWESOME comic book that combined the western story telling of the comic books we all know and love with the flair of manga inspired artwork. Plus… Baymax. In keeping with eastern/western mashup, the story takes place in San Fransokyo. It's a completely beautiful conglomeration of San Francisco and Tokyo. It's beautiful. Also, Baymax. Are you noticing a theme? I love Baymax.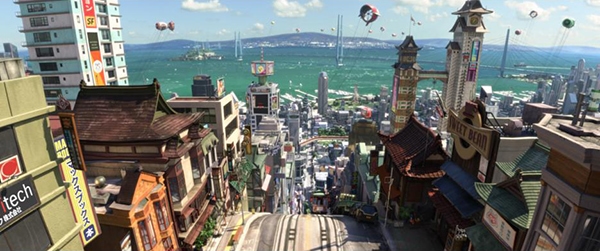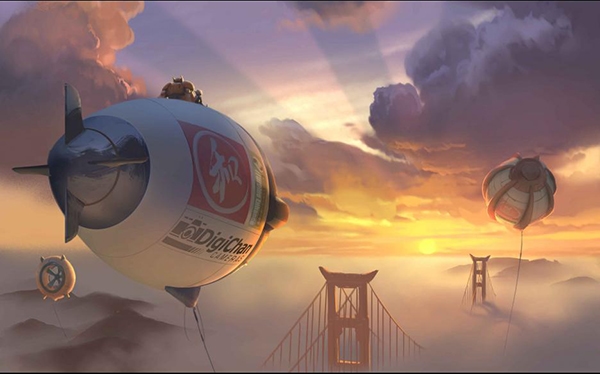 I'm so happy:) cutest movie I've ever seen!!!! #baymax #bigherosix #icried #ilaughed #ilove!… http://t.co/Is8RX3JSIT
Big Hero 6 is Awesome… and Baymax
Big Hero 6 is awesome. Baymax is awesome. That's all you need to know. =D Seriously, though. What I've said is all you're getting out of me. I don't believe in spoilers! Go check out the movie for yourself. It's totally the bizomb. Also… Baymax. When you see the movie, you'll understand why I'm all about him!