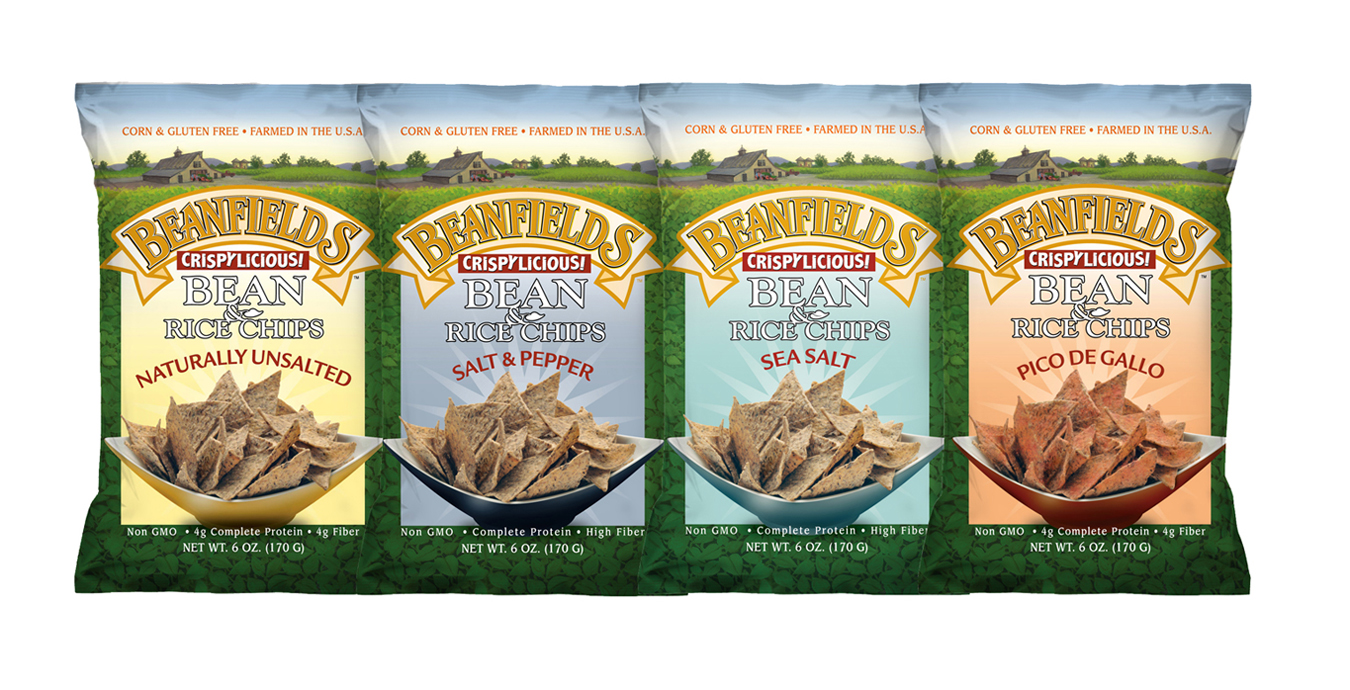 Beanfields Crispylicious!
Do you like tortilla chips? Want a healthier version of them? Well, Beanfields Bean and Rice chips are a great choice. They are corn and gluten free, non GMO, farmed and made in the USA, and free of every one of the FDA's eight most common ingredients that trigger food allergies. In each 1oz. serving you will get a whopping 4 grams of protein and 4 grams of fiber! That's huge! Product was received for review purposes and this post may contain affiliate links.
These chips are made from black beans, navy beans and long grain rice. You know that beans are one of the most nutritionally complete foods that you can eat, right? Well, why not incorporate them into your diet in the form of a chip?!


We received one of each of the flavors:  Naturally Unsalted, Sea Salt, Sea Salt + Pepper, and Pico De Gallo. Each one is fabulous! I like everything about these chips. They have a light and crispy crunch and are packed with flavor. I prefer salted over unsalted and really enjoyed the Sea Salt + Pepper. They were so delicious that I was just eating them plain. I didn't even want to use any salsa or dip.
Another thing I noticed is that I didn't feel like a greasy mess after eating Beanfields. I felt full and comfortable and not gross and guilty. Far different then the feeling I get after binging on some unhealthier snacks! I really hope these chips are on my local grocery store selves soon because I am hooked!