Dove products have always been a favorite among many. I have several friends that only use Dove. Turns out that the beauty experts feel the same way. Sponsored by Lunchbox, all opinions are 100% my own.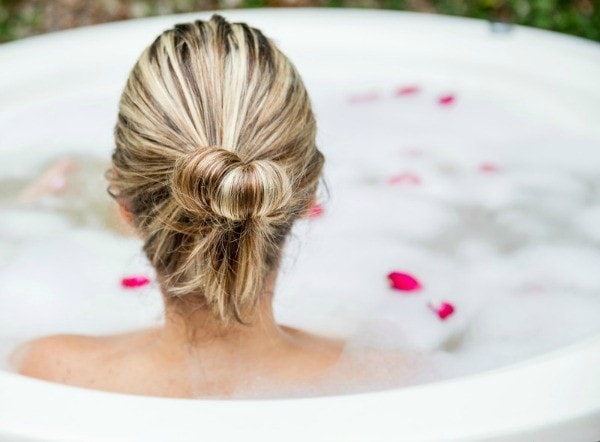 This harsh cold has done a number on my skin. I could use a good full body treatment with several Dove products. Thankfully, they are easy to find and very affordable. A quick run to Walgreens and my bathroom will be stocked up in no time. I have a friend who only used the Dove white bar. She uses it on her entire body from head to toe (even washes her hair with it) and her skin is always flawless. That says a lot about a beauty bar. If someone can look amazing using one item exclusively – that's impressive.
My personal favorite is Dove deodorant. Ever since I started using it, I have noticed smoother armpits. It fights sweat and stench all while moisturizing your sensitive underarm area. During the summer, I appreciate being able to expose my pits with more confidence. No razor burn or irritation will keep me from raising the roof. 😉
2014 Awards that Dove Products have Won
Dove Deep Moisture Body Wash with NutriumMoisture
Woman's Health – Readers' choice for the best body wash
InStyle – Best body wash
Dove Advanced Care Nourished Beauty Antiperspirant/Deodorant
Family Circle – Best deodorant
Progressive Grocer – Editor's Pick
Self – Deodorant winner
TotalBeauty.com – Deodorant winner
Dove White Beauty Bar
InStyle – Best beauty bar
Martha Stewart Weddings – Favorite among brides
Dove Style + Care Extra Hold Hairspray
Good Housekeeping – Beauty all-star
Dove Oxygen Moisture Shampoo
Savings
Purchase two participating Dove products from your local Walgreens, and you will receive 2,000 Balance Rewards points. That's the equivalent of $2.00. It's a perfect time to stock up on Dove! Offer runs 2/1/15 – 2/28/15.
Which products will be in your cart?