Beauty subscription boxes are so fun to receive if you are into makeup, skincare, and other beautification items. Subscribing to monthly boxes allows you to try new things without the full commitment of purchasing the items outright. On our quest to become more comfortable with YouTube (haha), Shelley and I have been unboxing subscription boxes. This is a roundup of the beauty subscription boxes we have done. Some of the boxes were sent for review purposes, and affiliate links are used to help keep this blog running.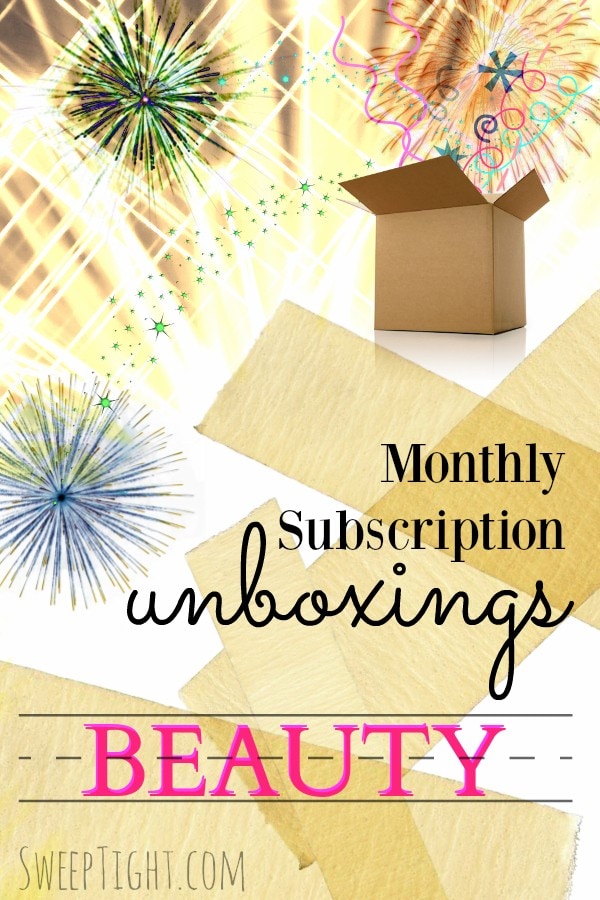 Many of the beauty subscription boxes include money-saving coupon codes in the video description, so be sure to visit the link before you buy. We will try to keep them as up to date as possible.
Beauty Subscription Boxes Unboxing Videos
FabFitFun – A quarterly box packed with beauty products.
NewBeauty Test Tube – Uniquely packaged in a tube loaded with amazing high-quality beauty brands.
Ipsy Glam Bag – Bags of useful and practical items at a super affordable monthly price.
We have only scratched the surface with these boxes. There are a lot of beauty subscription boxes out there waiting for us to try. Another one that I tried and liked was Beauty Box 5. I also have my eye on the Julep Box for nail polish lovers. Right now you can join Julep and get the 4-piece Metallics Welcome Box FREE ($50+ value) – just pay $2.99 shipping with this link.
There's a chance we are developing a subscription box addiction. It's so fun to get monthly surprises in the mail. Anything we don't use we, of course, give away or donate. Stay tuned for boxes of assorted goodies that we will give away to readers.
Which beauty subscription boxes do you like?