The Best Buy reviewer has been compensated in the form of a Best Buy Gift Card and/or received the product/service at a reduced price or for free. Best Buy has been our source for all things tech-y for years now. It's one of our top favorite stores for ourselves or gift purchases.
Shop Best Buy for all Tech Gifts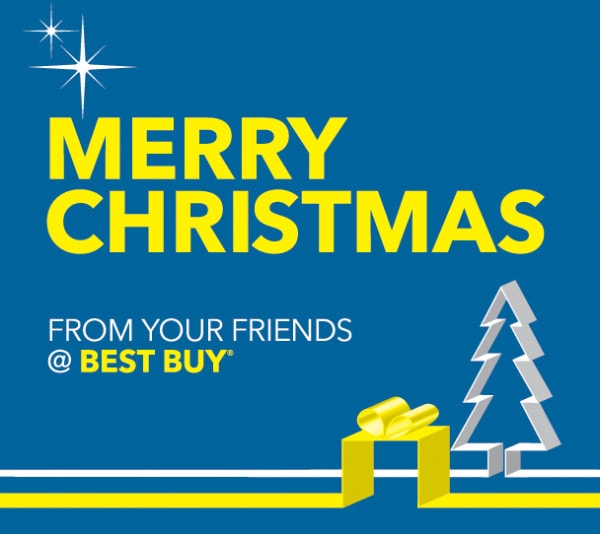 Now that the holiday shopping season is upon us, we will definitely be heading to Best Buy for many gifts on our lists. Our Best Buy store is always very shopper-friendly. They have friendly and knowledgeable employees that are always eager to answer questions or help out in any way.
Not too long ago Mike's laptop suddenly stopped working. Right away he headed to Best Buy. The people there were able to point him in the right direction to the laptop that would get him the most bang for his buck. They also guided him to the one that was best for him. Mike really only uses his laptop for music and surfing the internet. He doesn't require (or even want) anything too fancy. With technology changing so rapidly, it's hard to keep up with the newest equipment. They understood that and weren't pushing anything more expensive on him. He walked out pleased with his purchase and the service received.
Personally, I have used the free store pick up on several occasions. The night before I left for BlogHer I decided that I should have a portable phone charger. I quickly placed an order through BestBuy.com and then picked it up within 30 minutes at my local Best Buy store. Seriously easy.

When looking for gift ideas, Best Buy really has something for everyone. With their low price guarantee, you really can't go wrong. They have more choices, more savings and more gifts! If you can't decide on what to get, gift cards are always a win. Great tech gifts come in small packages with a gift card to let them shop at Best Buy!
Hot Coupons
A couple hot savings deals from 12/1/13 – 1/18/14:
15% off Health & Fitness, Fisher Price and Mattel Toys – perfect to use on gifts for kids like, a Digital Barbie Makeover Kit or a Fisher Price Little People Apptivity Barnyard.
10% off Headphones & Portable Speakers (excludes Beats, Bose and Sony) – ideal gift for everyone with a gadget like a Misfit Shine, Fitbit, Jawbone Up, or Logitech Headphones & Speakers.
Who on your list would love a gift from Best Buy?