When my kids were in preschool there weren't any apps available for teaching or entertaining them. In fact, the concept of the app was just being realized. This is a sponsored post written on behalf of GS Preschool Games. All thoughts and opinions are my own.
One of the Best Educational Apps for Kids – Preschoolers
Technology is a fact of life. The earlier kids are able to use it the better. So, when I babysit I have no problem giving toddlers my phone (as long as they don't break it–which is why I have a case similar to Fort Knox around it) to play on. I downloaded GS Preschool Games for my Android phone and this is definitely one of the best educational apps for kids.
With this free app, they can do all kinds of puzzles, mazes, matching and more all while learning fine motor skills, shape, color, letter and number recognition, and familiarizing themselves with the world of gadgets. Audio cues give instructions clearly and encourage the user. After every few rounds you get to choose a sticker and watch them add up on your little card, just like they would at school for good behavior. They will be so excited to show you how many stickers they've accumulated in their box!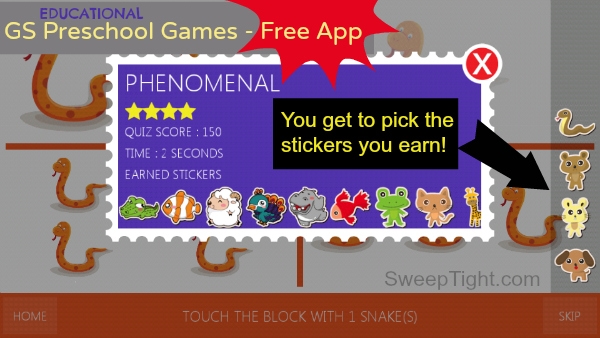 GS Preschool Games Include:
Match the Shadows
Jigsaw Puzzles
Count the Objects
Solve the Maze
Memory Games
Find odd items
Balloon Quizzes
Scratch to Paint
Compare Objects
Find Correct Count
With no time limits children can acquire skills at their own pace. GS Preschool Games encourages creativity, focus and practice with following instructions. For my son, I think this would have been great for him. He's in 7th grade now, and still has a hard time following instructions, simply because he doesn't read them. When he gets a worksheet, he puts his name at the top and goes straight to the first problem or question. It's like the 'directions' portion of the sheet doesn't even exist. The earlier children can start forming good habits the better because they really do stick!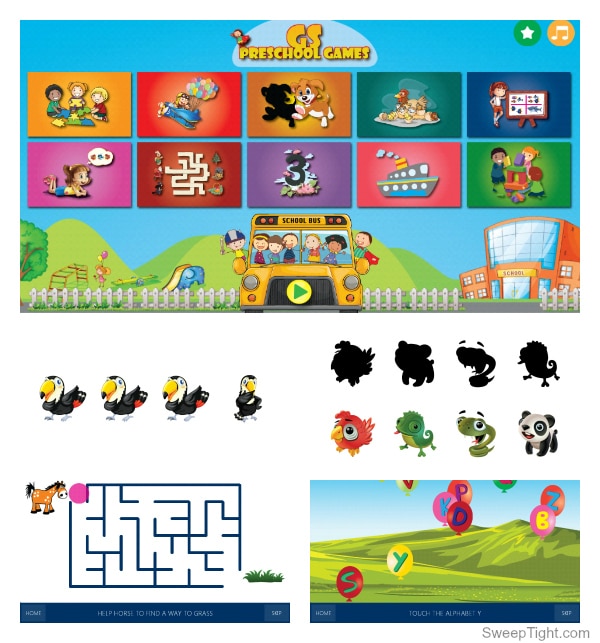 Make sure you download this wonderful free app so the next time your little one needs distraction, or just a fun treat you are ready. This would be great to utilize at doctor's appointments, long car rides, and even while grocery shopping.
GS Preschool Games is available free for Android and iOS devices.