Finding the best hair care routine for your type of hair is important. Aging brings with it new concerns about all sorts of things in our bodies. Thank goodness, it also makes us wiser, right? Yeah, that's debatable, but right now I want to talk about Women's ROGAINE® Foam and how it's fits easily into a daily routine.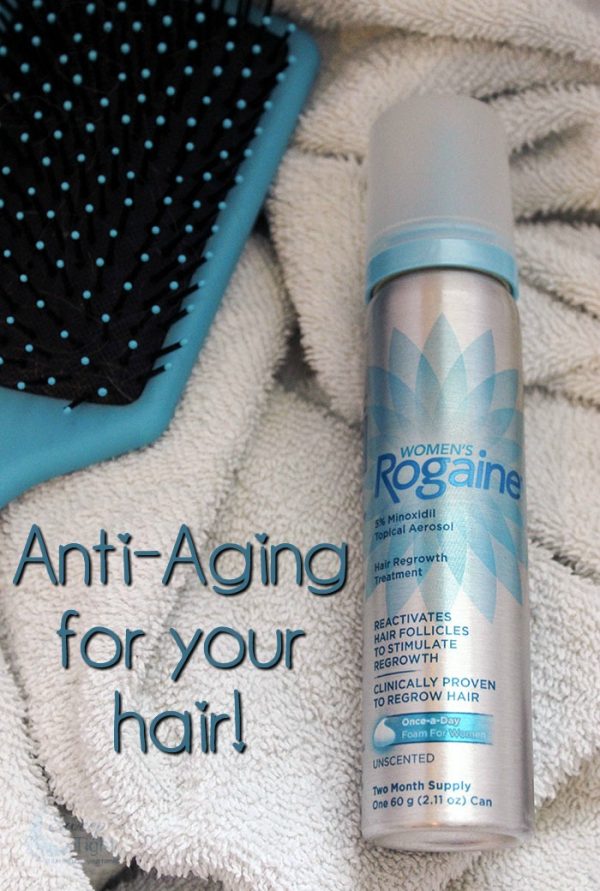 Men aren't the only ones that worry about thinning hair and hereditary hair loss as they age. Us women experience this, too. I have had fine, thin hair my whole life. I certainly don't expect it to get any thicker as I get older. Especially, if I don't have my best hair care routine in place. Watching my Grandmother's hair thin more and more makes me realize it's not too early to start Women's ROGAINE® Foam.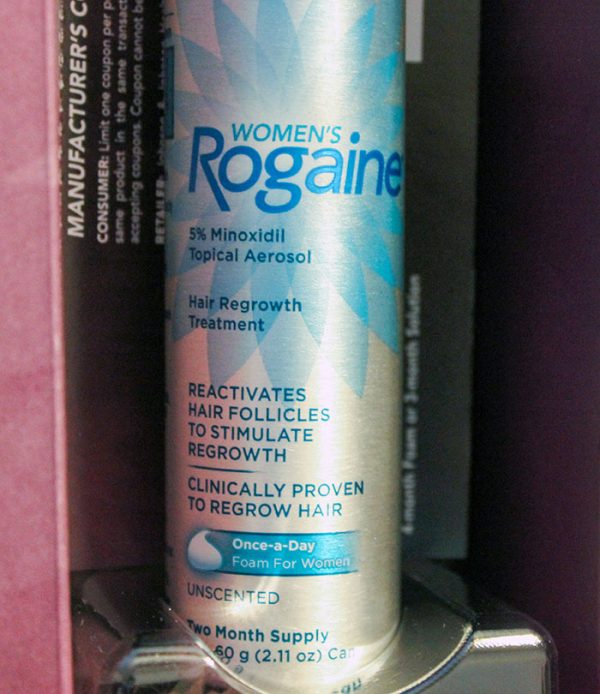 My whole life I have always said, "By the time I am XX-years-old I won't care about XXXX." I said that about wrinkles in my thirties as I was tanning myself to a crisp in my twenties. Well, guess what? I am now in my thirties, and I CARE. We should always care about our health during each phase of our life. It's not all about looks, but of course, that plays a role in our overall confidence. My Gram is 83 and cannot stand how thin her hair is. She's still a woman who wants to look her best and have pretty hair. We all tell her she's gorgeous, but she's still self-conscious about it. I think we all know how that is!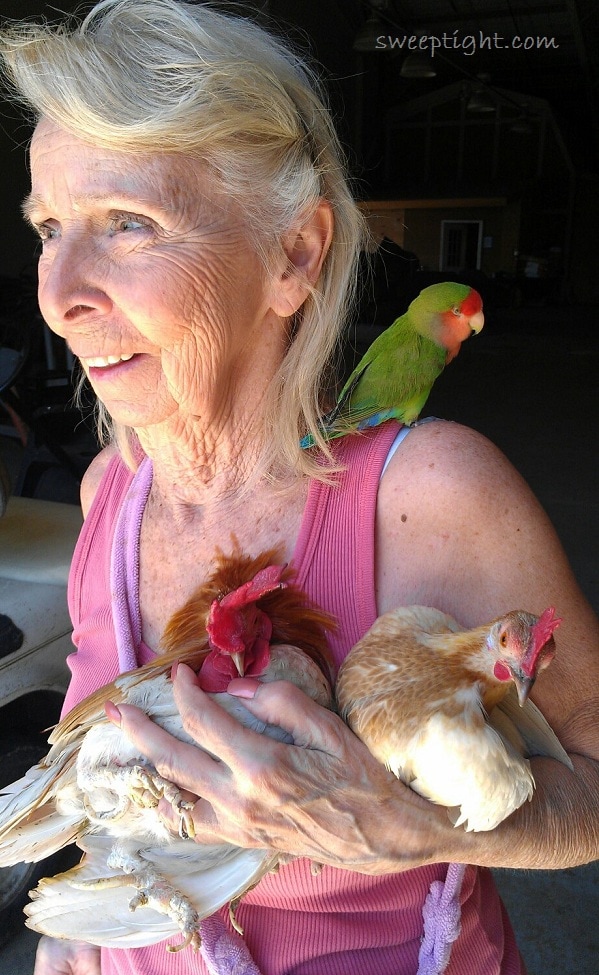 My Best Hair Care Routine for Thinning Hair
With all of this in mind, I was pleased to try out Women's ROGAINE® Foam. It's a once-a-day treatment, so that's certainly easy enough to remember. All you do is apply half of a capful of the foam directly to the scalp where your hair is thinning. Here's what I do on a daily basis. I find this to be my best hair care routine to fight thinning hair.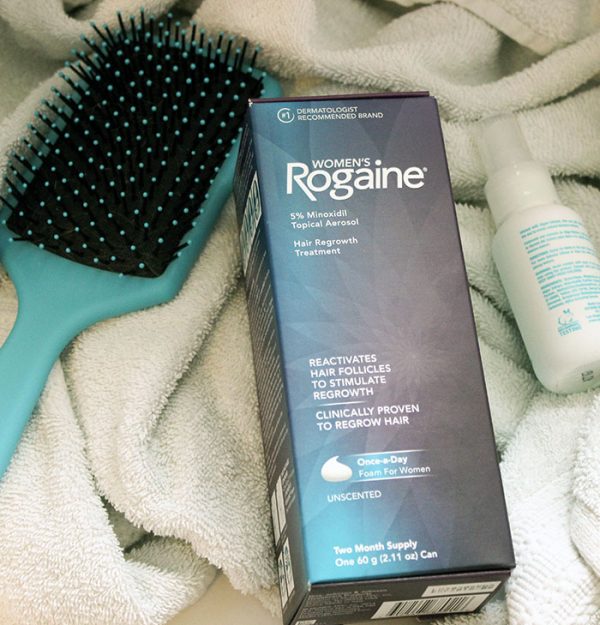 Wash and condition my hair.
Brush out tangles with a wet brush. I used to pick my hair out with a wide tooth comb. Finding a good wet brush has been life changing. Not only is it way faster, but it gets the tangles out so much more efficiently. There is also less hair left on the brush, which lets me see how much less hair I am losing.
Apply Women's ROGAINE® Foam. It feels like applying mousse, so it's no big deal at all. It leaves behind zero scent or stickiness.
Style as desired. Most of the weekdays I allow my hair to air dry. I like to give it a break from blow drying and heavy heat styling tools to help with overall hair health.
I can also do this whole routine at night. In that case, I like to sleep with my hair in large braids, wrapped in a t-shirt, or in a sock bun to create loose waves the next day. The best part is that applying Women's ROGAINE® Foam interferes with none of these actions. I don't even realize it's there.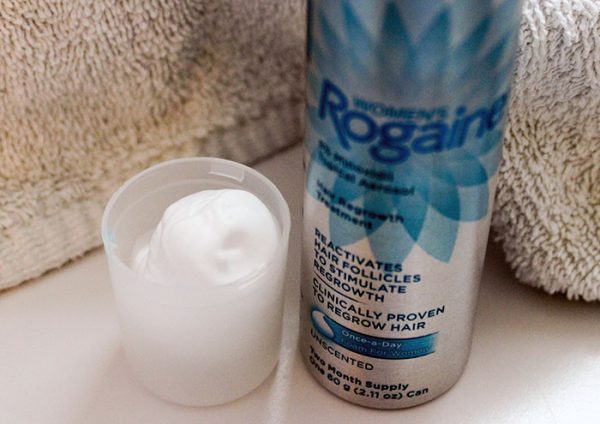 Women's ROGAINE® Foam Savings
Get a coupon for Women's ROGAINE® Foam to try it yourself.
Learn more about Women's ROGAINE® Foam if you are concerned with thinning hair. We change our skin care routines as we age, might as well change our hair care routines, too!
What is your best hair care routine?
I was selected for this opportunity as a member of Clever Girls and the content and opinions expressed here are all my own.