With the new year well underway, and my fitness goals slightly waning, I'm in the market for the best vitamins for energy and looking better. I need that extra boost if I'm going to stay strong with my plan. And I need it to last all day. This post was sponsored by Nature Made® as a part of an Influencer Activation for Influence Central. All thoughts and opinions shared are based entirely on my experience.

Best Vitamins for Energy and Appearance
We learned so much about the importance of eating a well balanced diet in school. (I have a bachelor's degree in nutrition science.) I was so surprised how difficult it was to reach the daily recommended intakes for each nutrient with food alone. The main thing I learned was that while it can be done, it's not always realistic that everyone can or will get everything they need from diet alone. Which is why supplemental vitamins and minerals are so great. Plus, they're totally affordable when you get them at Walmart.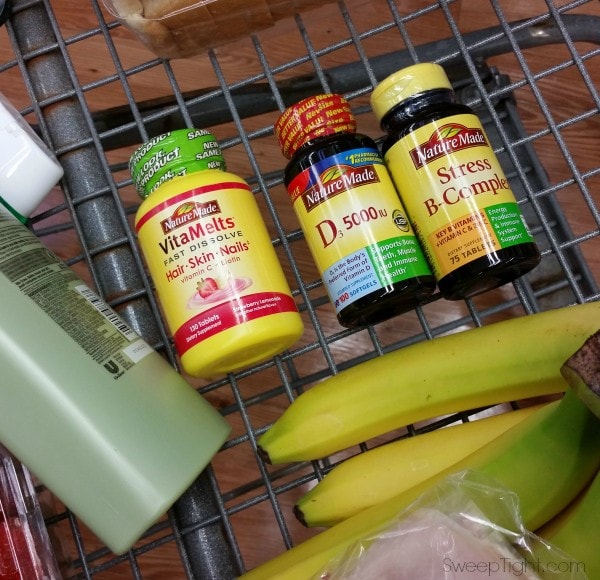 We all take a daily multi vitamin to ensure we're getting enough of what we need. But even with a fairly healthy diet and my multi vitamins, I just don't have enough energy to accomplish everything I want to in a day. Perhaps I am a bit of an over achiever. But I have so much to do!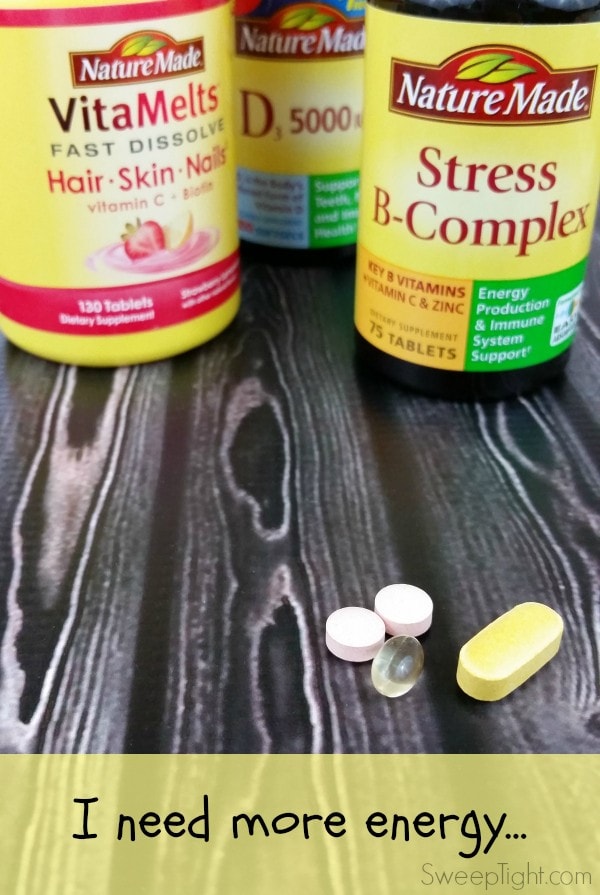 While shopping the vitamin aisle at Walmart, I decided to get Nature Made B-Complex, D3, and Biotin supplements.
B-Complex – cellular energy
D3 – healthy bones and smile
Biotin – hair and nails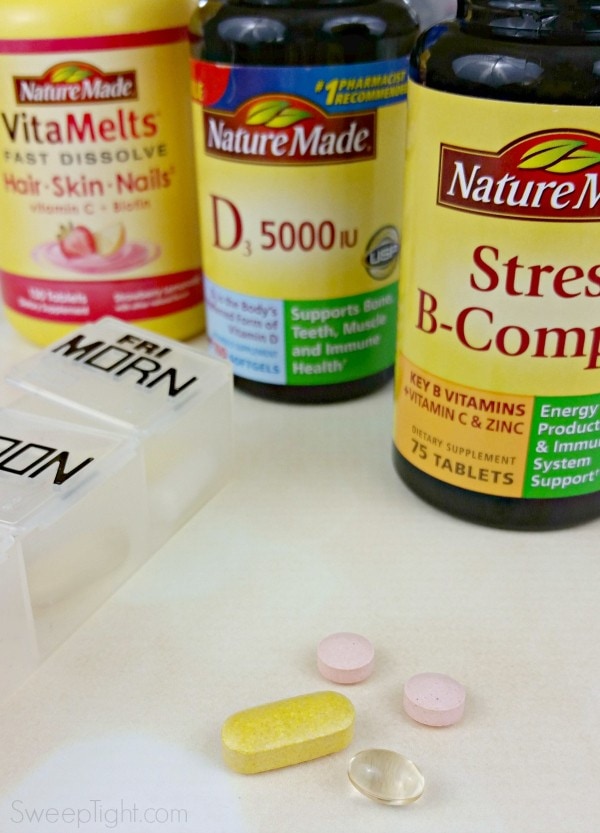 For the looks
Winter has seriously depleted my vitamin D which is really bad for my bones. Nature Made D3 is the preferred form that our body wants. Typically the sun makes our skin produce enough but during the winter months, most of us in the Northern hemisphere dramatically drop our production. Without enough D, we don't absorb calcium as efficiently and it can be really bad for bones–including teeth.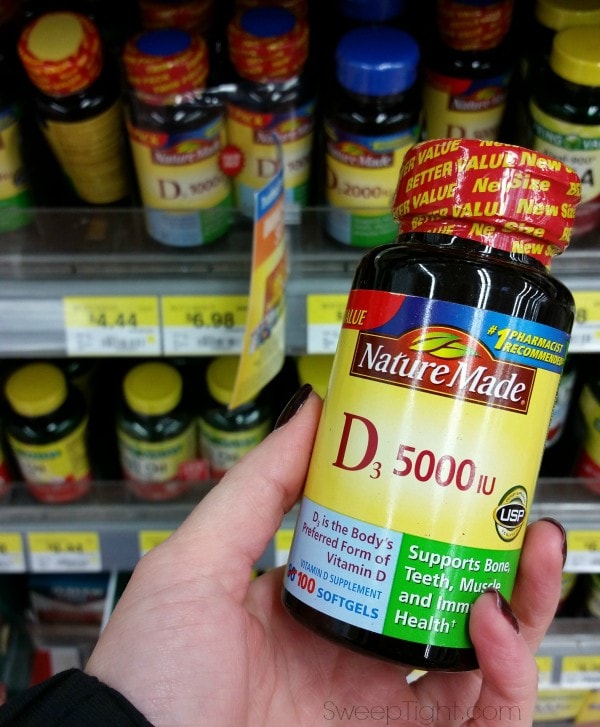 VitaMelts Hair Skin and Nails contains biotin and vitamin C as well as biotin which can help support healthy hair skin and nails in those that are biotin deficient.* My nails break and crack really easily so I'm excited to give them a little help.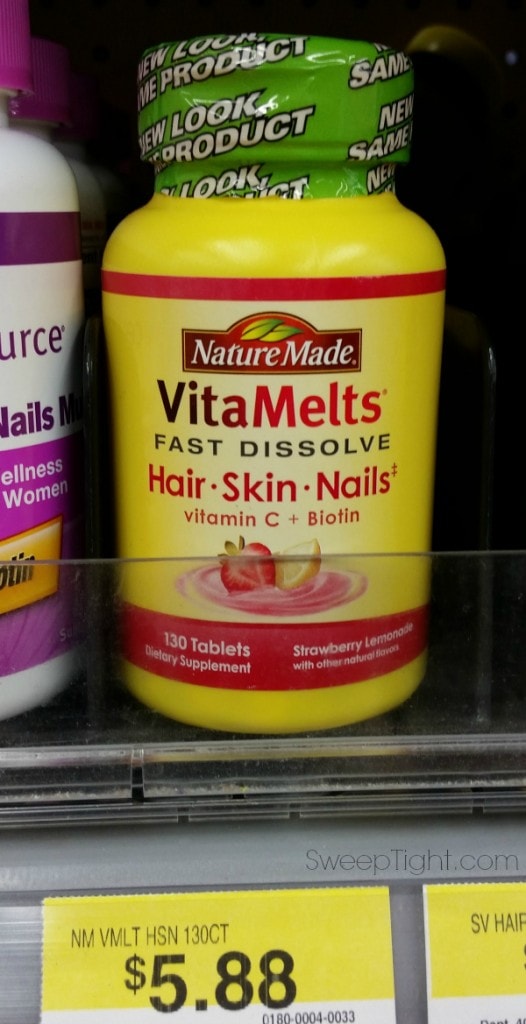 For energy
I already drink enough coffee to keep a power plant running. But I'd rather focus on generating energy from within than relying on all that caffeine. These Nature Made B12 VitaMelts work on a cellular level by helping to replenish B vitamins that our cells need. With regular exercise and good food, these B vitamins help support cellular energy production in the body.*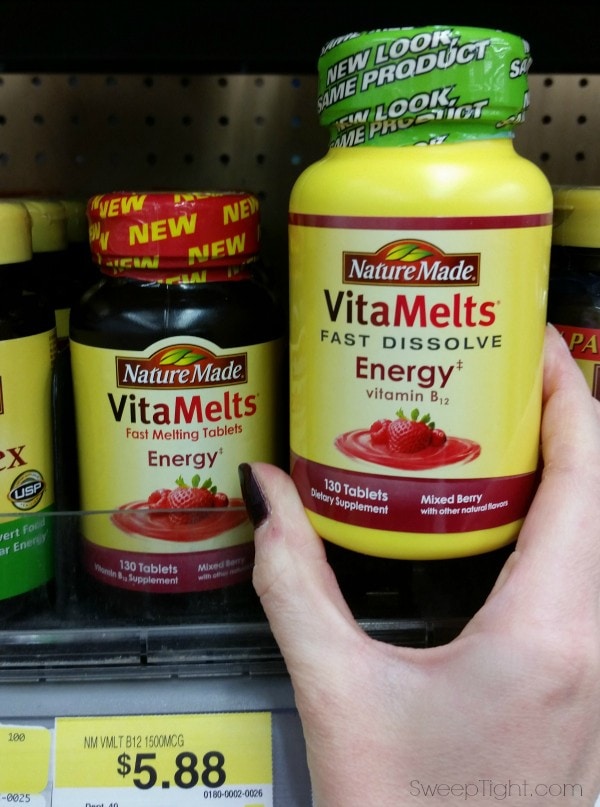 *These statements have not been evaluated by the Food and Drug Administration. The product is not intended to diagnose, treat, cure or prevent any diseases.
Visit this site for a Daily Boost of inspiration!