Born in 1984, the legendary achievements of Billie Jean King had somehow escaped me.
Her legacy–her insanely brave and noble accomplishments were only just brought to my attention last month.
I'm 33 years old?! How have I not been made aware of this phenomenal woman's place in our history? This is a crime that I'm so thankful has been remedied by Billie Jean King's Battle of the Sexes movie.
This film is making its debut at a crucial moment in time. I was able to attend the press junket and green carpet premiere in LA last weekend. All thoughts and opinions are my own.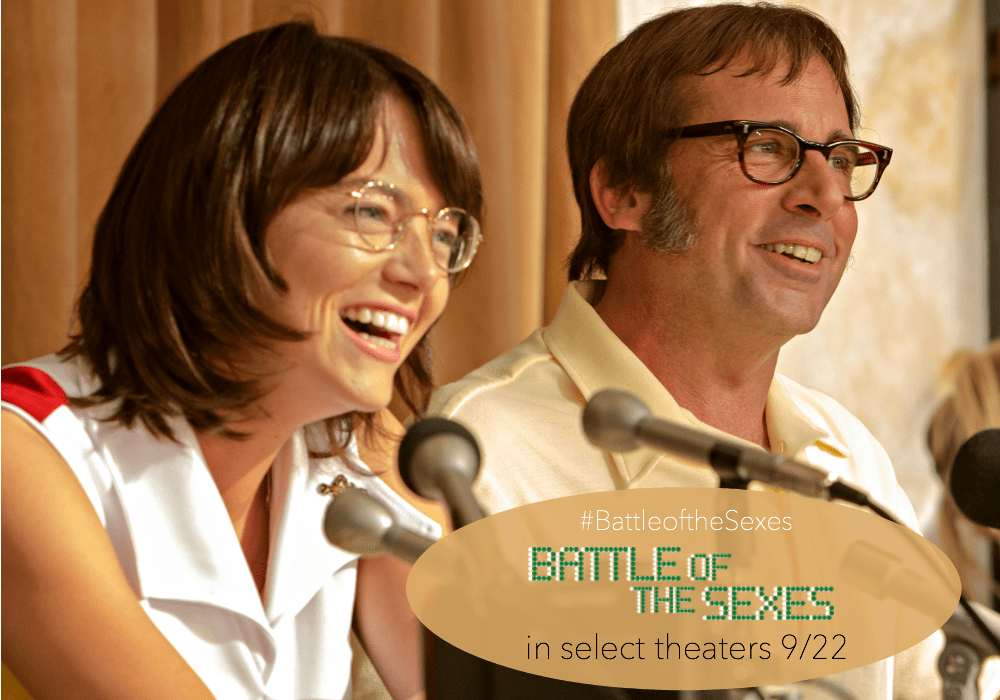 Billie Jean King's Battle of the Sexes
While on a swift trip to LA, I attended press conferences, the Battle of the Sexes movie premiere and even a tennis clinic crashed by Austin Stowell and Elisabeth Shue. (That post is coming soon.)
For now, I need to convince you to see the movie this weekend.
This masterpiece is sensational. Emma Stone as Billie Jean King and Steve Carell as Bobby Riggs are each supported by a fantastic cast that Billie Jean herself deemed on point. Directed by Valerie Faris and Jonathan Dayton–notice her name is listed first–that's no accident. It's even listed as such in the credits. It was his idea, and Valerie smiled and said, "I'm not just the AND."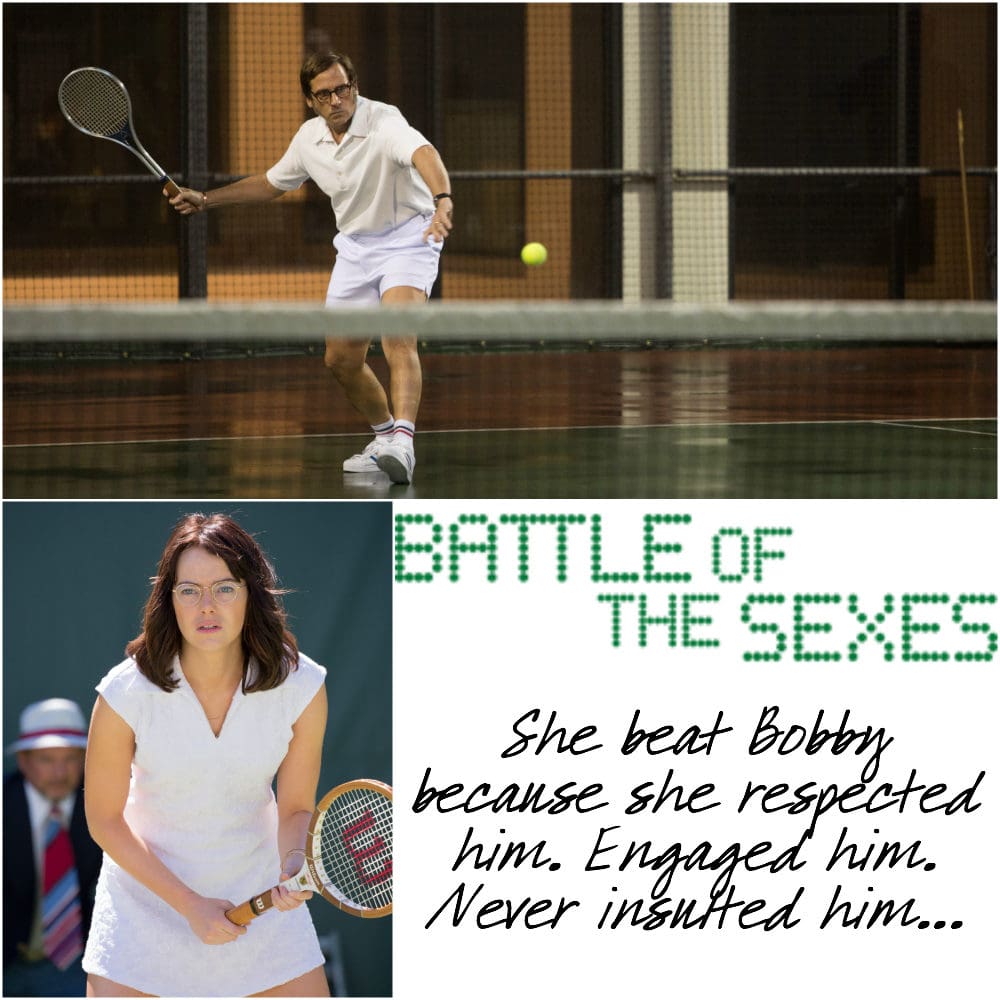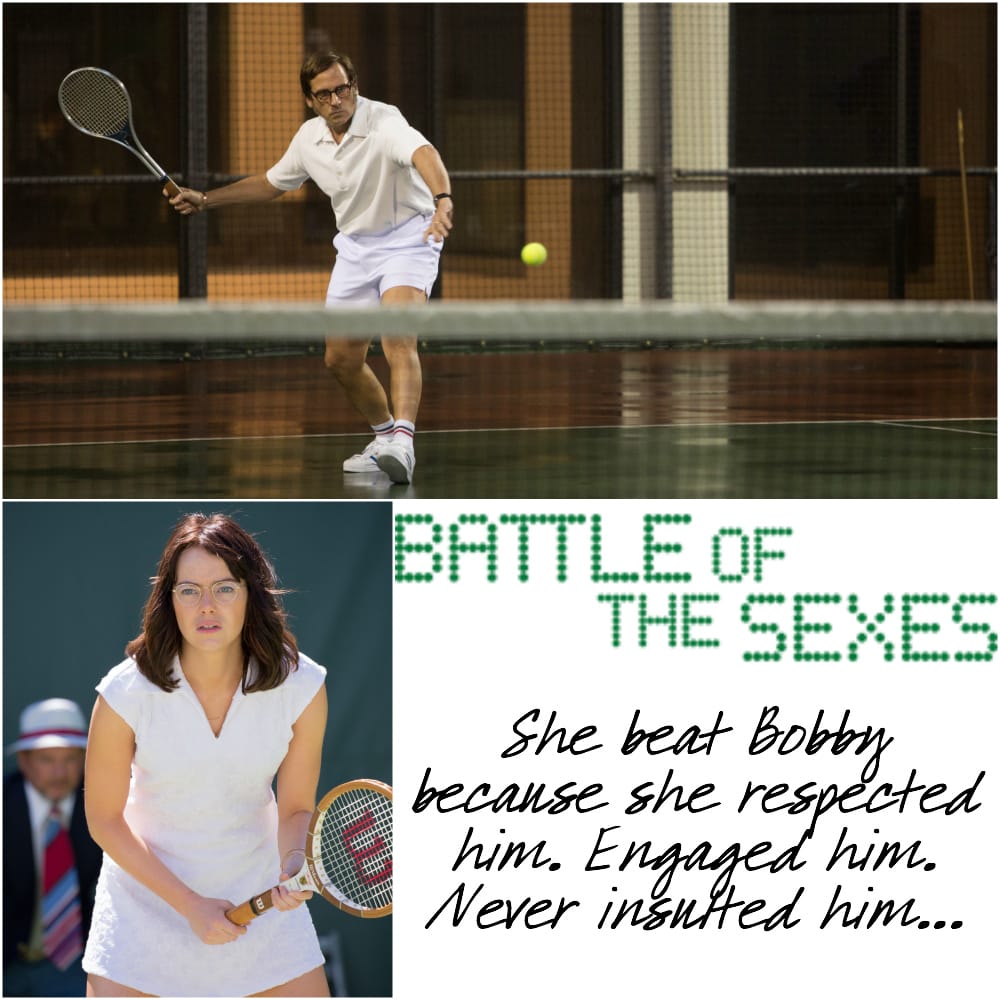 It's for this reason the world needs to be in the theater this weekend. This film expertly reenacts the match between King and Riggs.
There's so much more to it than tennis. Behind King, you'll discover a superhuman athlete, a woman struggling with her sexuality, and a girl Bill Pullman said exhibits incredible "generosity of spirit."
She empowers and uplifts without ever raising her voice or insulting her opponent. She engages. Even in the face of unfairness, she communicates with grace and elegance. She beat Bobby because she respected him.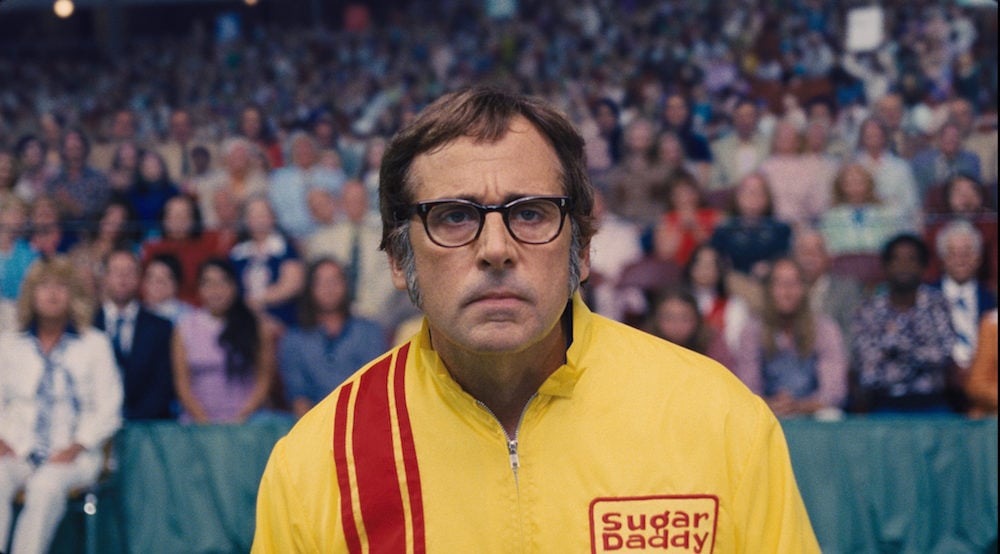 It's easy to view Bobby Riggs (Steve Carell) as a repulsive criminal, but underneath the facade, you'll discover a passionate man.
Albeit a total clown, but a man with heart nonetheless. Without him, there couldn't have been a match garnering the attention of 90 million viewers.
For those of you that remember the tennis match and may have even watched it, I heard several people leaving the premiere saying they captured everything perfectly. That Steve Carell's portrayal of Riggs was genius and Stone as Billie Jean–uncanny.
Cast Reactions
We asked the cast about their first impressions of the final cut, and Natalie Morales said she had to leave the screening and found herself crying in the bathroom. Totally overwhelmed by feels she admitted, "I don't know if I was crying because it's a GOOD movie or because I am in a really good movie."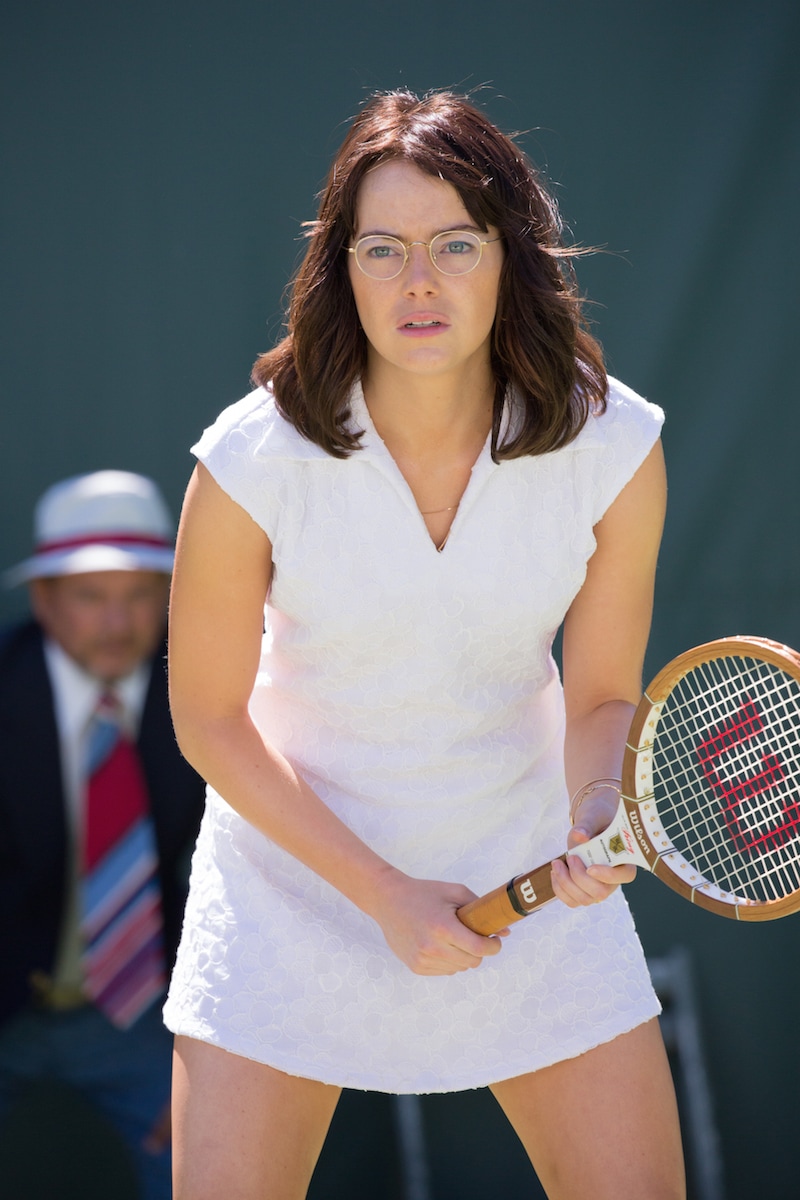 Elisabeth Shue said this is the first movie in a long time that she's SUPER proud to be a part of–to the point that she never stopped smiling.
Seriously, every time I looked at her she was grinning from ear to ear. She's a gem and genuinely ecstatic about this production.
I have a lot to say about the relationships between spouses, and I think I'll save that for another post…
IMPORTANT – See it in Theaters NOW
Watch the trailer for the movie below:
Everyone needs to see this film. Everyone. All ages. It's incredibly relevant, and a necessary reminder for many of how far we've come as women–and men.
It's important to recognize that fact and not stand for any further setbacks.
Billie Jean King is still fighting for us. She's the type of person that will never give up.
To show your support, see Battle of the Sexes opening weekend and 21st Century Fox will donate $.79 for every ticket sold to her Women's Sports Foundation. Grab your tickets at select theaters at Fandango.com right now!
Come back soon to see our Green Carpet experience and hear more from the cast!