Tooth pain once interfered with the blissful joy that I experience while eating ice cream. Ice cream is my all time favorite treat and could even be considered a borderline addiction of mine. Sensitive teeth are not something you want when enjoying deliciousness. This is a sponsored post for SheSpeaks/Crest. All opinions are my own.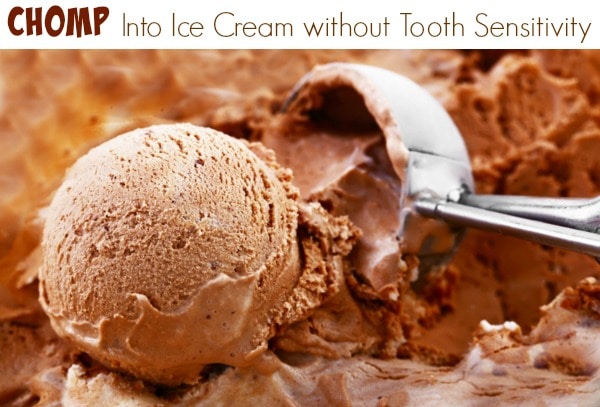 Bite Into Ice Cream without Tooth Pain
Perhaps ice cream isn't something one usually chomps into, but hey, sometimes I get a little crazy. The point is that my teeth were beginning to get way too sensitive. Even sucking in a breath of cold air would cause discomfort. Since I have been using the Crest Sensi-Stop Sensitivity Relief Strips I am noticing a lot less tooth pain.
I mentioned in my first post about them that I have one tooth that makes my whole jaw hurt. I haven't had that flare up since using these strips. I no longer cringe in anticipation when biting into something hot or cold. The strips have definitely provided noticeable relief. Mike also tried one out on a tooth that was bothering him and noticed less sensitivity right away.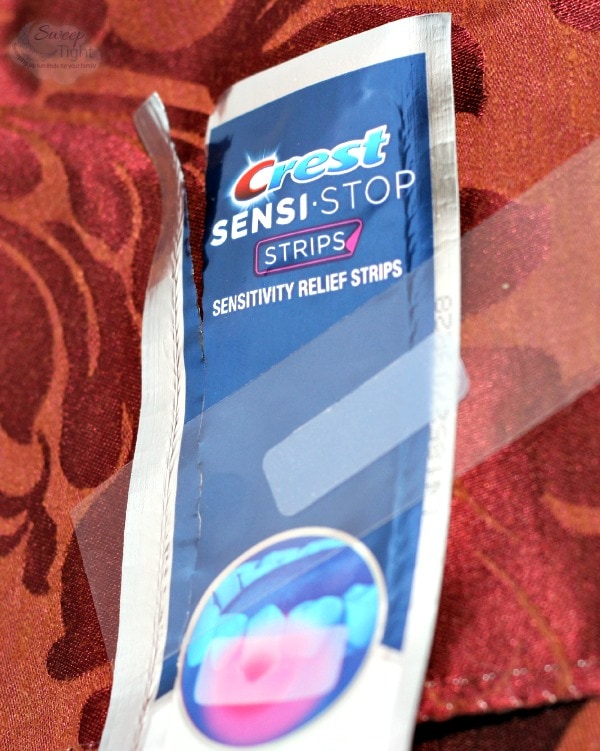 The strips are super easy to use and I love that the relief is immediate and can last for up to a month. My only concern is that there is a warning to not use if you have a history of kidney stones, which I do. So that sucks. However, I am still happy to have found a product that finally works to help alleviate tooth pain.
If you experience tooth pain and sensitivity from cold, heat, acids, or sweets, consider giving Crest Sensi-Stop Strips a try. If you need me, I will be chomping into some chocolate ice cream.
Find the new Crest Sensi-Stop Strips at an everyday low price at Walmart or at CrestSensi.com/Walmart.
Do you have tooth pain or sensitivity from eating certain foods? Have you tried Crest Sensi-Stop Strips yet?