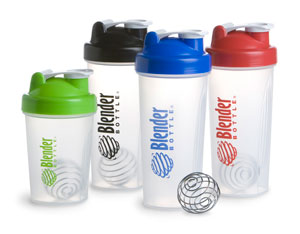 BlenderBottle, Insulated Sling and Recipe Book
This product caught my eye immediately because of my preference for protein shakes for breakfast. I usually always prepare my morning shake or smoothie in a blender, but on the days that I have to work I do not always have time. Hauling out the blender can be a messy pain and a lot of work. I simply do not leave that much time on workday mornings. Some of my protein shakes just cannot be mixed well with a spoon. Like Shakeology, to name one. Have you ever tried to mix it without a blender? Not happening! That's why this BlenderBottle was calling my name. Product was received for review purposes and this post may contain affiliate links.
Since I only had shakes on my mind, I was pleasantly surprised to learn how much more the BlenderBottle is capable of! While I was flipping through the recipe book, I learned that it's also great for salad dressings, batters, yogurt smoothies, gravy, eggs, sauces, marinades, pudding, dry ingredients and even more! It's filled with 101 quick and easy recipes. The powerful BlenderBall is like a whisk so when you shake up all the ingredients, it really helps to mix everything very well. The recipe book also clearly marks which ingredients to put in the bottle first to ensure the smoothest blending. This prevents powders from sticking and clumping. Follow these instructions and just shake it like you mean it! Shaking the BlenderBottle is the funnest part. It's also quite the calorie-burner! I really go to town while shaking it up. I can even shake it on my way to work because once it's ready you just drink right from the bottle. No switching containers necessary. It's also dishwasher safe which we all know I love!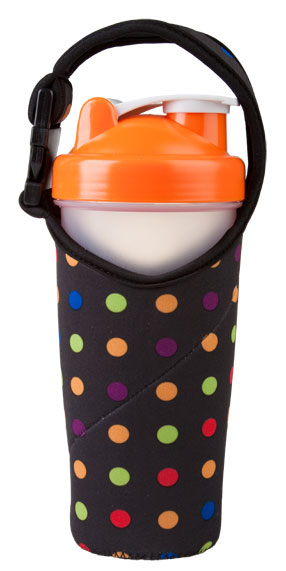 Can't forget the insulated sling! What a great way to carry your beverage without getting your hands cold and also keeping the contents cool at the same time. Plus, it's super cute. I got the polka dot one that matches my orange BlenderBottle fabulously. I can now travel with the beverage of my choice in style!