National Geographic has the perfect solution to prevent summer brain drain from setting into your tweens. I received copies of these books to facilitate this post but all thoughts and opinions are my own.
National Geographic Books
The importance of reading cannot be stressed enough. But how can we get our kids to like it? Well, giving them interesting material is a good start. And, I also find that when I create an inviting reading zone, they are more likely to cozy up to books. So I put these enticing National Geographic books on my hammock in the screened in porch. Chesney was home for all of five minutes and she discovered my learning trap. Without me saying a word, I found her out there totally engrossed in these awesome books. She spent well over 45 minutes enjoying these books!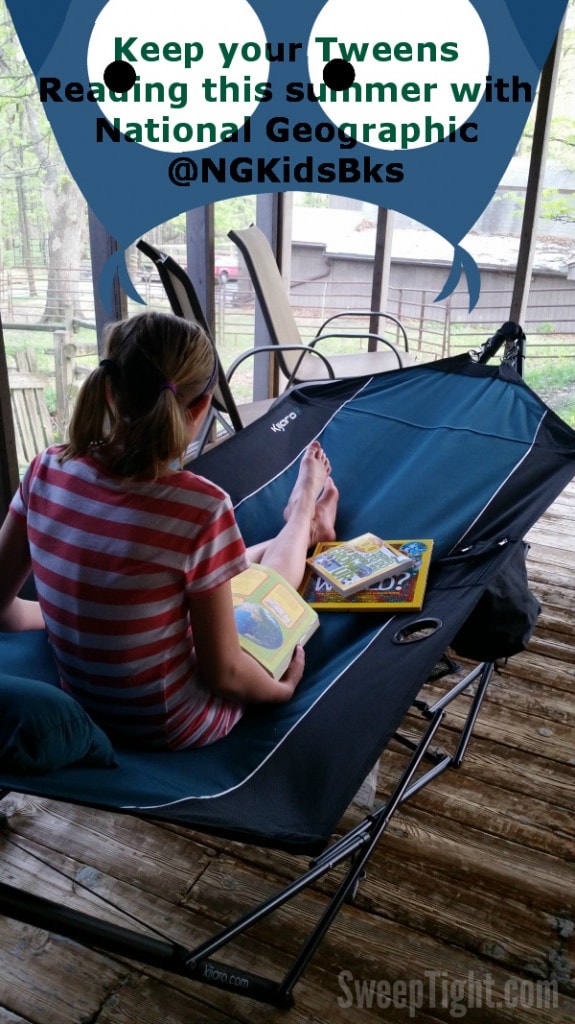 We should all start a pact and commit to reading with our tweens and kids of all ages for at least 20 minutes a day. It's a great way to bond and keep the mind fresh. I'm even thinking of starting a book club for my daughter and her friends! And for each completed book, they can have a sleepover party to discuss what they read and make friendship bracelets and bookmarks. 😀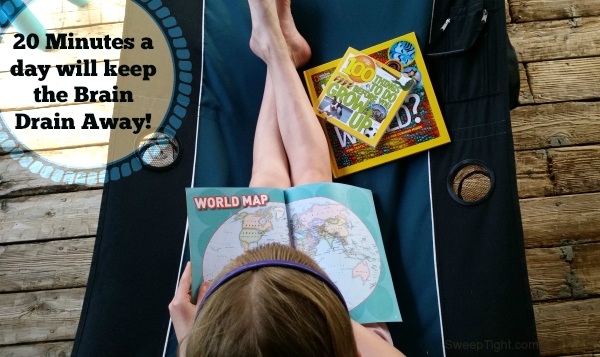 Books for Tweens from National Geographic
These are the PERFECT books to keep young minds active and inquisitive all summer long. With colorful images and super interesting facts, even adults won't be able to resist them. Throw them in the car, stack them on the coffee table, or better yet, bury the gaming systems in them!
Be sure to follow National Geographic on Facebook and Twitter too!