Gosh, it feels like it's been forever since we did surprise unboxings! We did have quite a gap between our last round, but life sort of kicked our butts these last few weeks. I can't think of anything better to cheer us up than to open some surprises and find awesome stuff the whole family can enjoy! If you tuned in live on Facebook, we had no idea what one of these products was, so we figured it out and have more details below. Whoops! But these really are surprises!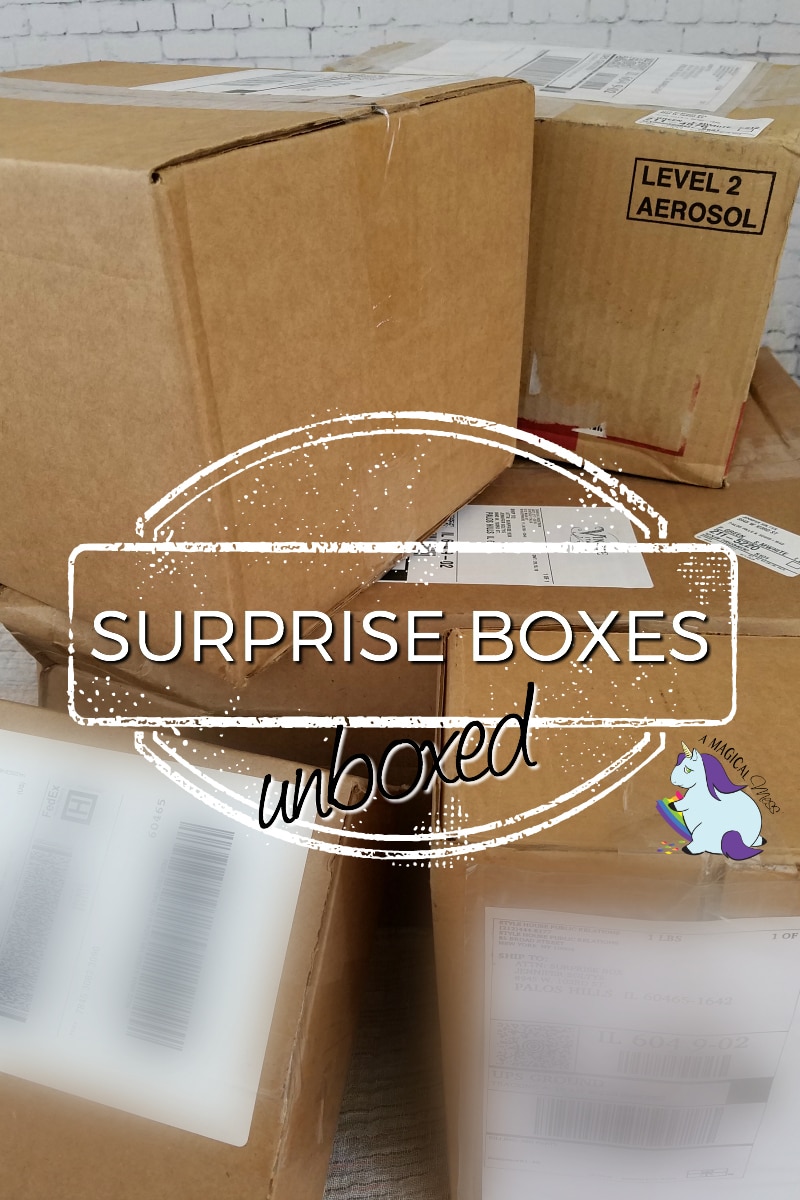 Surprise Boxes – Round 7
Box 1: Pasta Chips I was sort of familiar with these already but hadn't tried all these flavors. The Smooth Cheddar Bow Ties are already gone. Jen and I polished off the whole bag while writing this post. YUM.
Box 2: Brownie Brittle and Butter and Chocolate book If you've never had Brownie Brittle, what on earth are you waiting for? It's crispy and just so delicious I don't even know how to describe it. And if you still haven't had enough, check out this book for 101 recipes to use brownie batter.
Box 3: MyAlert doorbell for the hearing impaired. Silent Call Communications offers security and safety alert systems for people with hearing loss.
Box 4: Jamberry Nail kit with licensed NFL wraps. Da Bears! Nail lovers can get creative as can be with the huge variety of nail wraps available from Jamberry.
Box 5: Lorisssa's Kitchen assorted jerky So, I tried the pork jerky LIVE on Facebook and was pleasantly surprised. It's super yummy. Not too spicy or salty. It's got great flavor and texture. My daughter is going to flip when she sees all these!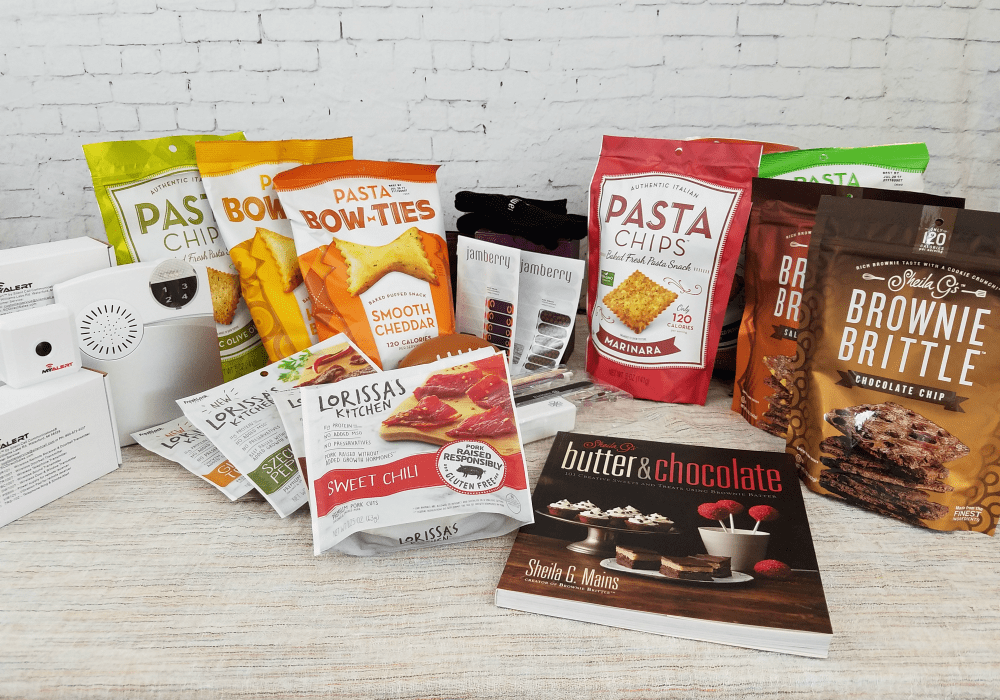 Please watch the video. The more interaction we get, the more often we can do these giveaways. 😉