I participated in a campaign on behalf of Mom Central Consulting for Brancott Estate Wines. I received a gift card to purchase party supplies to facilitate my review and a promotional item as a thank you for participating. All opinions are my own.
Brancott Estate Wines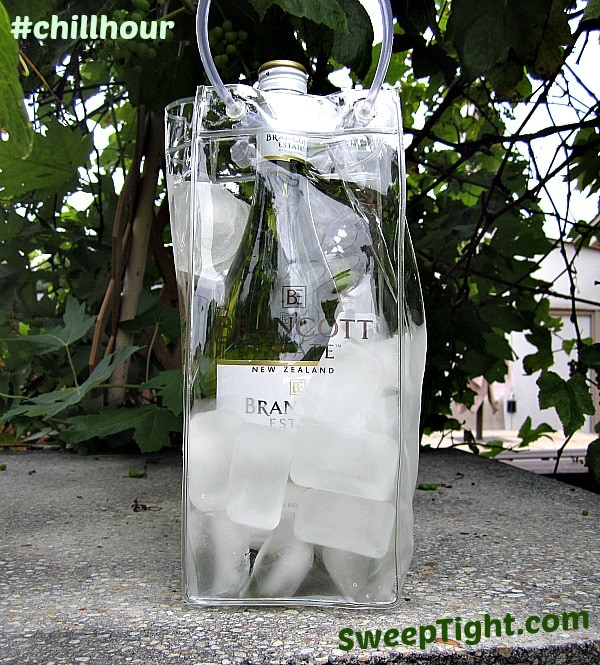 Our girl's nights always include wines. We love to try new wines and this was the first for all of us for Brancott Estates. I could only find it at one local liquor store, so that's a big reason why we had never tried it before. Hopefully, it will be available in more stores near us soon.
This get-together with the girls was unlike our typical girl's nights. We are currently planning a huge benefit for one of my best friends, Jill. Her 9 year old son was recently diagnosed with an aggressive form of Leukemia. Evan is the sweetest little boy I have ever met. Already living with non-verbal autism and epilepsy, he now has to fight this cancer. On top of everything, this amazing little boy will still greet you with one of his huge, brave smiles! Our benefit committee has been working hard to get donations for raffle baskets for the benefit. During this "party" we are putting the baskets together. (This explains the messy background — our usual girl's night don't look like this, I promise!)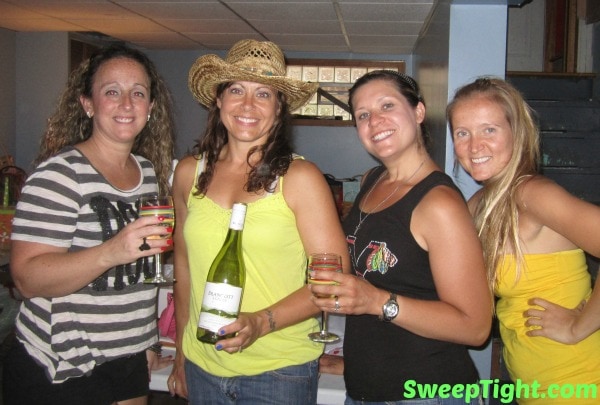 Putting these raffle baskets together can be a bit chaotic and overwhelming. This is my first time helping to organize a benefit and I now have a whole new respect for the process. It's so involved! wine is definitely needed to chill out a bit. We also put on The Bachelorette to watch in the background.
Here's Jill during a pretty intense moment with Desiree and James. Us girls were torn on whether James' feelings were legit or not. Since he was representing Chicago, we had high hopes for him!
NOTE *** Raffle-basket-making = a very messy background!!!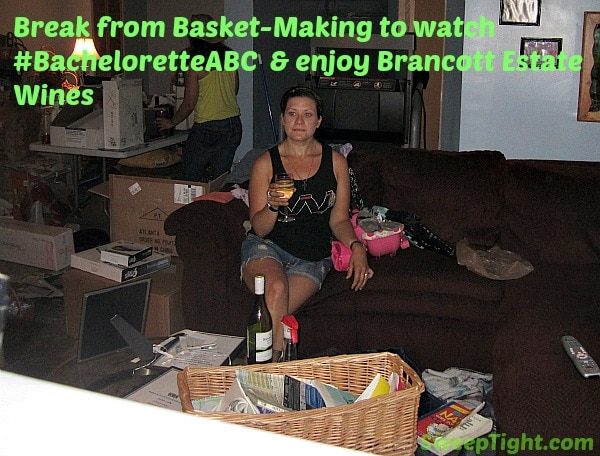 I brought the wines over in the chill bags that we received. What a great idea for a way to transport and chill wine! I will only drink wine chilled or over ice, so I particularly loved this idea. Everyone was happy to receive their own chill bag, too.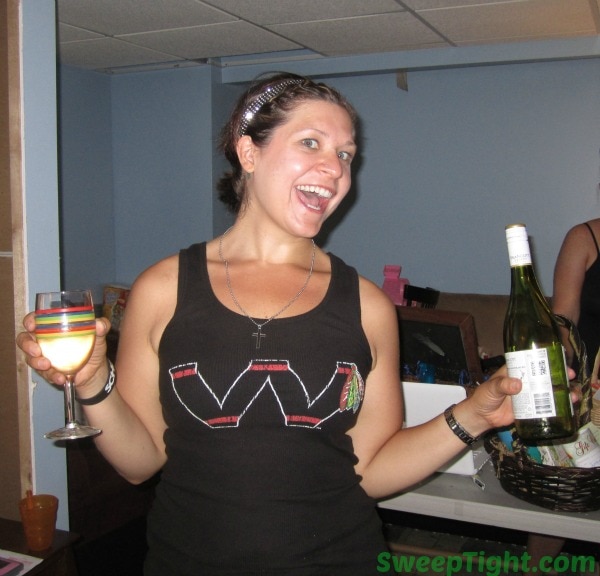 I was unable to locate the Pinot Noir, so we could only try the Sauvignon Blanc. One of my friends found it a bit too dry, but the rest enjoyed it. I prefer red or blush wines, but still enjoyed this one since it was so nicely chilled. It's fruity and a little tropical with a crisp and sweet taste. It went well with the celery and hummus dip that we had to snack on, as well.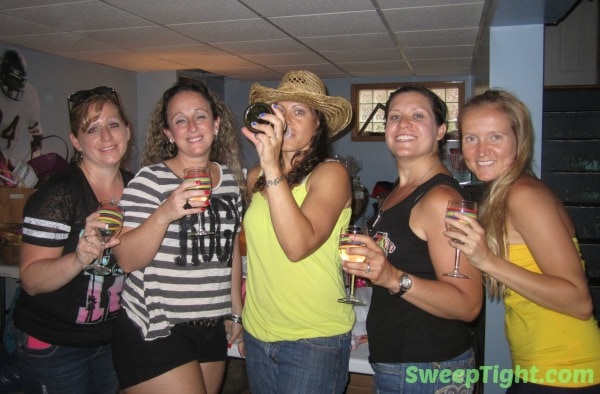 Having girl's events without the kids is always a bonding experience no matter what we are doing. Enjoying some wine, catching up, and creating new memories is so important. wine helps us all loosen up and really relax with some much-needed girlfriend time! It also really helps in this crazy benefit-planning process!
With the help of Brancott Estate Wines and The Bachelorette, day #1 of basket-making was a blast. We accomplished quite a bit and had fun doing it. We also recruited a few new fans to The Bachelorette. Several of us were already fans, but a few of my friends had never watched it. They are now hooked and can't wait for next week. As for James, I guess we will just have to look for him and Mikey on Lake Michigan. 😉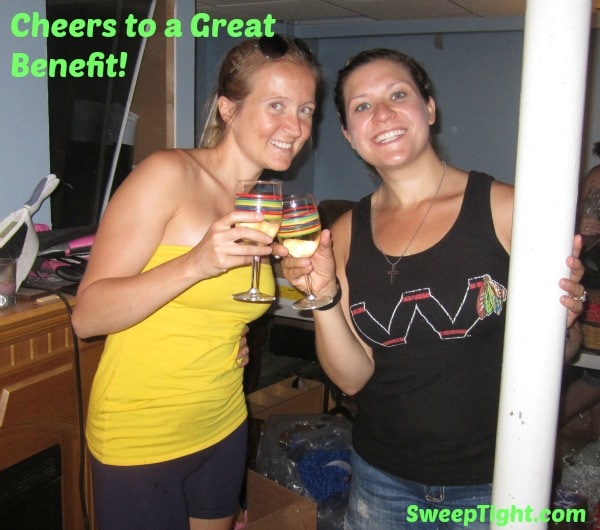 I suggest giving Brancott Estate Wines a try and plan your own night with friends soon. Also, visit their Facebook page and stay in touch via Twitter. Make sure to enter the exciting sweepstakes for a chance to win a trip to New Zealand!
>>>Which Brancott Estates wine would you love to try?
>>>Are you a fan of The Bachelorette?