Whether you're a blogger, Instagramer, YouTuber, Pinterester, Twitter mogul, Facebook genius, or a combination of the bunch, it's likely you've worked with brands and been paid. Did you do a 'good job?' Did you meet their expectations or maybe exceed them? Perhaps you were having an off day and didn't publish your best work. Regardless, even when we produce quality content, it's often not used effectively by the brand.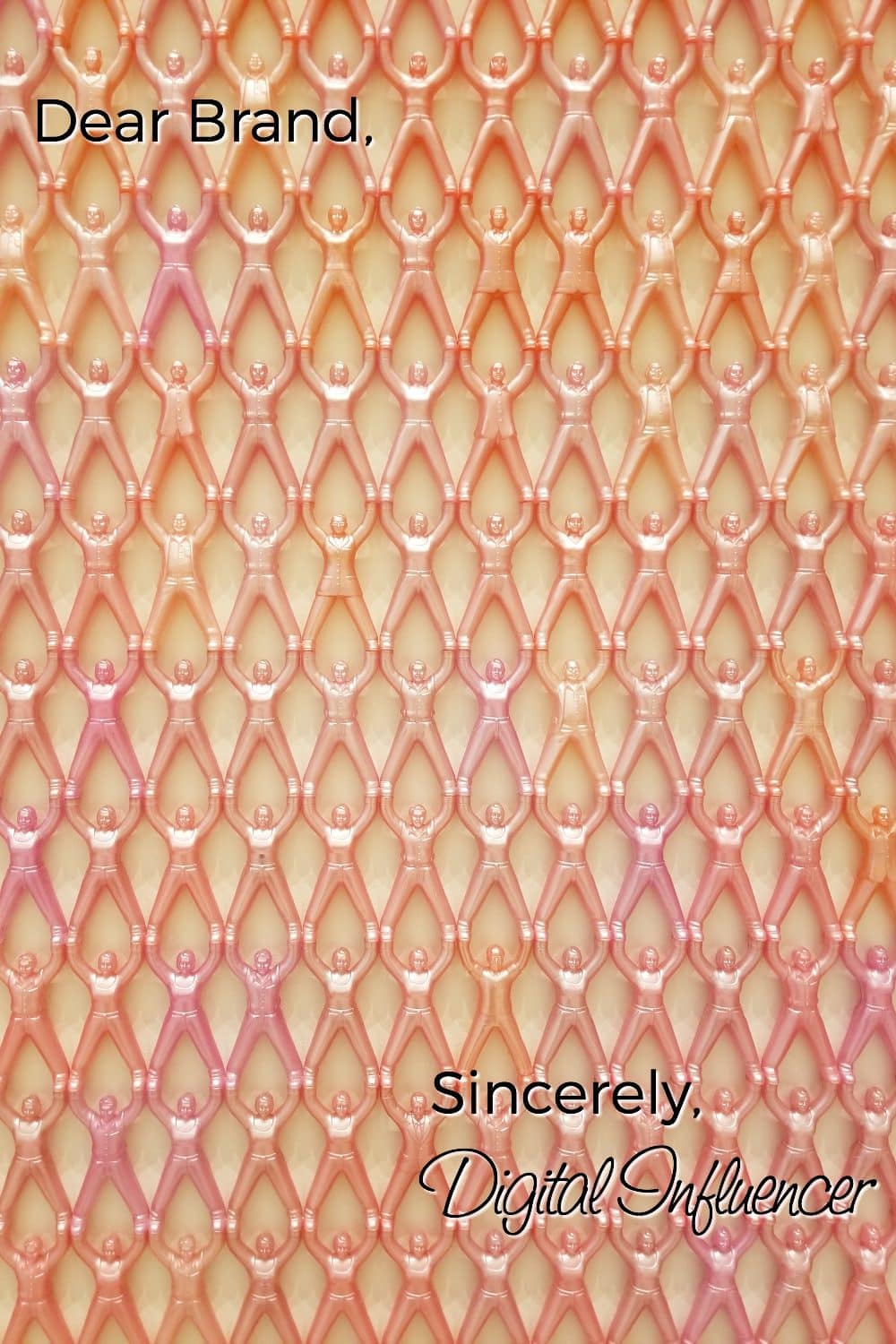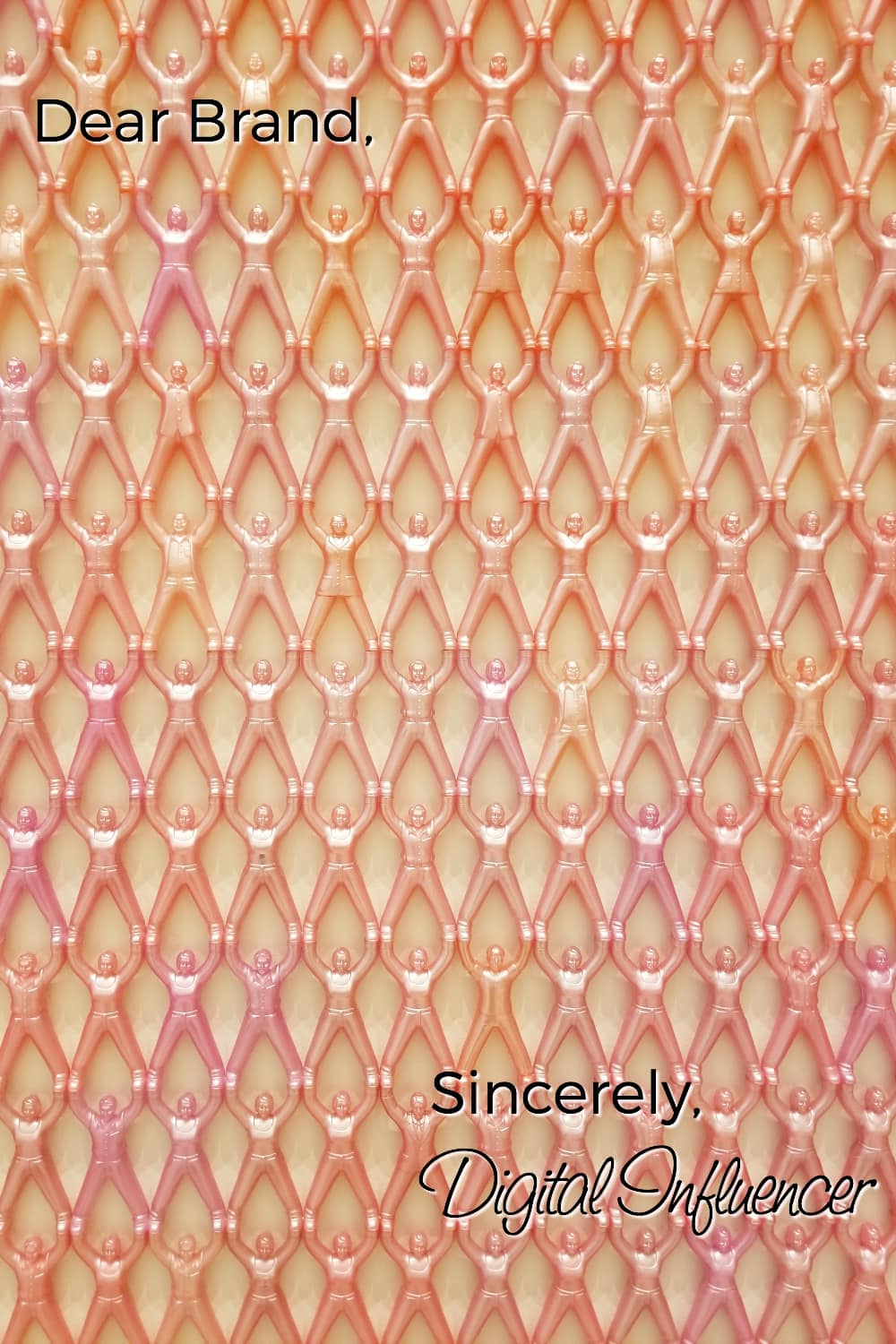 Utilizing Influencer Marketing Strategies? Please Read.
Dear Brand,
Why me?
You chose me. Whether I filled out a form or you found me, you picked me for a reason. Is it my numbers? My photography skills? My style of writing? Whatever the case, you should have some idea of my capabilities.
If you want to partner with me for my content, then please, let me create it. When navigating a four-page list of required key messages, along with an encyclopedia of dos & don'ts, my creativity tanks. There is nothing more stifling than having to check all your boxes and somehow use my "own voice," then have my draft sent back covered in red.
If you'd like to just write your own content for our site, then save me the time–we might be open to that if it's discussed accordingly. I understand legalities and liability. However, when you insist on dictating the direction of my content to an unreasonable extent, you won't get my best work. Neither of us win.
What are we doing?
It's important for us (the influencers) to know what we're being asked to provide. We are creating content–whether it's written, visual, or audial–to market a product or service. Of course, sales are important for both parties, especially when using affiliate links, but the main service we're providing is awareness. We are getting eyes on your product, and we're (hopefully) telling a memorable, entertaining story, incorporating your brand so that consumers consider you when making a purchase.
A sales-focused approach to content creation largely depends on the product, but when our performance is solely evaluated by immediate sales, you're missing our most valuable service: Long-term advocacy. For example, with platforms like Pinterest, a reader may come to my post months after the campaign close and make a purchase.
Meanwhile, you've stopping tracking, your coupon code has expired, and my efforts are forgotten. With SEO, it takes time to "rank." Our article may end up on page one for a popular search, resulting in evergreen traffic and eyes on your brand for years to come.
We also share blog posts via our social channels indefinitely. The article we write for you lives on in social media long after the terms of our contract have ended.
How often do you reach out to work with us again or provide feedback?
If you're familiar with SEO, you understand the enormous benefits of ongoing partnerships.
Working with influencers in a long-term, strategic manner results in positive outcomes:
It's better for SEO when we interlink multiple articles.

If we have a 6-post series to link together, it's far more successful than a one-and-done post.

Our readers will recognize us as an "expert" on your product. They will come to us or our site for information on the things we write about often. This allows us to advocate for your brand, even after the campaign has ended.
Relationships will form and we can collaborate more effectively. Yes, this is still happening. Brands and influencers talk and bond–it's an amazingly gratifying experience. It helps us produce better content when we have stronger connections to our brand partners. It also helps produce a more organic, human reaction to our stories about your product. That's the goal we're all trying to achieve.
Content strategy can be planned over a span of time to cover your product, service, and brand story in detail, hitting all your key messages.
Evergreen content is then available for use on your brand's social channels.

Trusted, third-party endorsement of your product.
Payment
Regarding this topic, I can only speak on behalf of our site. My sister and I have been blogging for over eight years. This is our business; it's not a hobby. We invest our time into learning platform rules, new algorithms, and content strategies for both our site's and your brand's benefit. We always follow FTC guidelines. We pay for numerous tools and plugins to ensure our site is running efficiently and being crawled by Google.
We invest in cameras, smartphones, lighting, props, and educational courses to produce high quality results. This is all before our first piece of communication with you.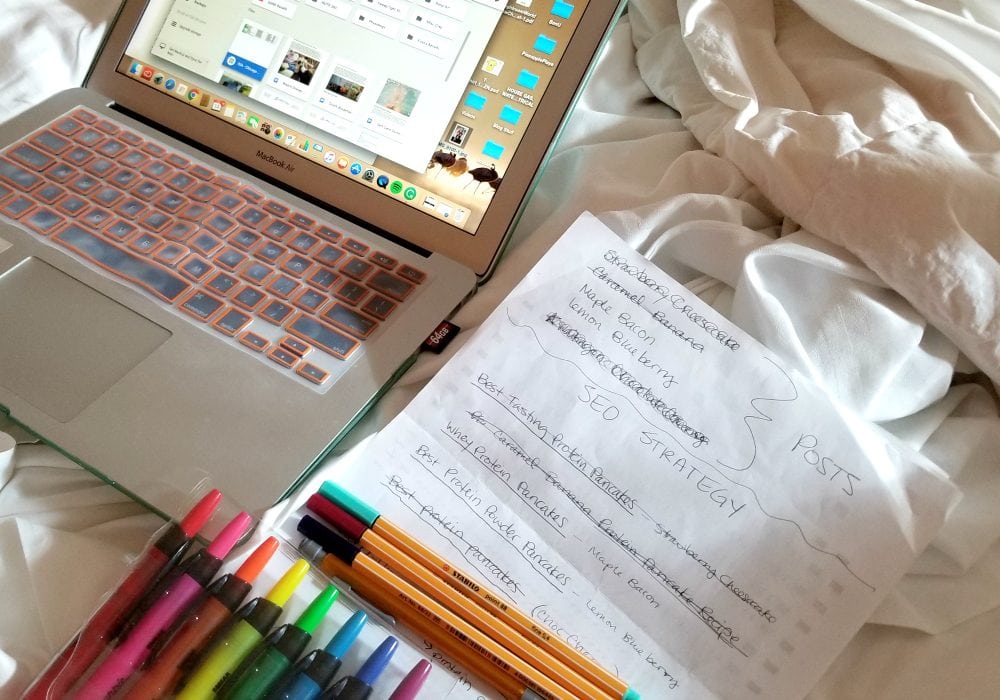 Once an assignment is received, we proceed with doing our own SEO keyword research, shooting original photography of Pinterest quality, and then produce engaging content for our audience. There is no such thing as a "quick blog post."
We are designing a piece of marketing material for you–a magazine spread, a social billboard, and, if video is part of the agreement, a commercial, too.
These services are worthy of fair compensation, but total ROI is also in your hands. You should leverage these marketing assets we've created by sharing them on your social channels.
The influencer-brand relationship should be a truly collaborative partnership. It requires clear communication, mutual respect, and allows time for the content creator to flourish. Constructive feedback in both directions is essential.
This influencer space is relatively new to all of us. We're adapting to the glowing screens that are constantly in our faces. We may have even lost touch with the reality that on the other side of that screen is a person–a brand rep, a blogger, a parent, an influencer, yes, but it's still a human being.
It's okay to connect. That's where beauty is born, and that's what we're all seeking. So, let's talk…maybe even on the phone.