Breakfast is usually a quick meal around here. There's lots of rushing around in the mornings and it's ideal to have something easy to grab. Nature Valley sent us a variety of their products for review. All opinions are my own.
Tasty Breakfast Options with Nature Valley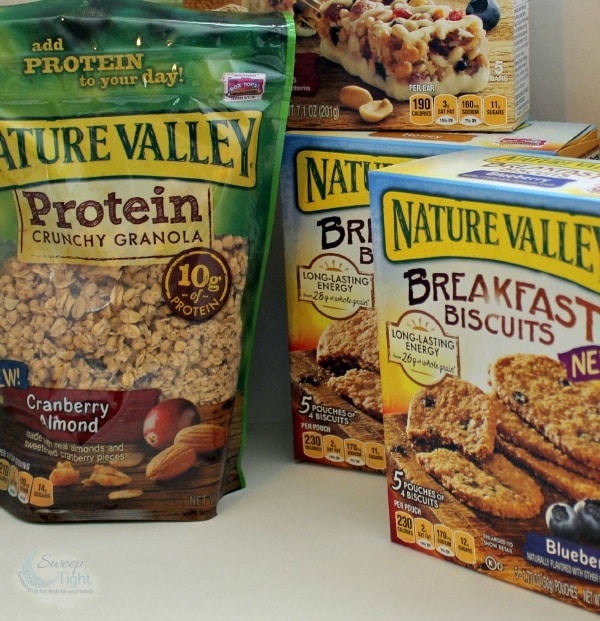 Mike took off with a bag of the Nature Valley Protein Crunchy Granola before I could even grab my camera. Being the husband of a blogger, I am not sure what he was thinking! In any case, I was happy that he loved it so much. Usually I can't get him to eat anything like granola, so that fact that he devoured a whole bag says a lot. He pretty much dumped the bag into his mouth. He also requested that I purchase more during my next grocery shopping trip. What a great discovery!
My idea was to create a pretty breakfast parfait recipe using the granola. Um, that so didn't happen. My creation turned out to be a jumbled cup of ingredients. Not pretty at all. However, it was super tasty! All I did was mix some cacao powder with cottage cheese, then added in the granola. My plan with layering it to make it pretty did not work out at all.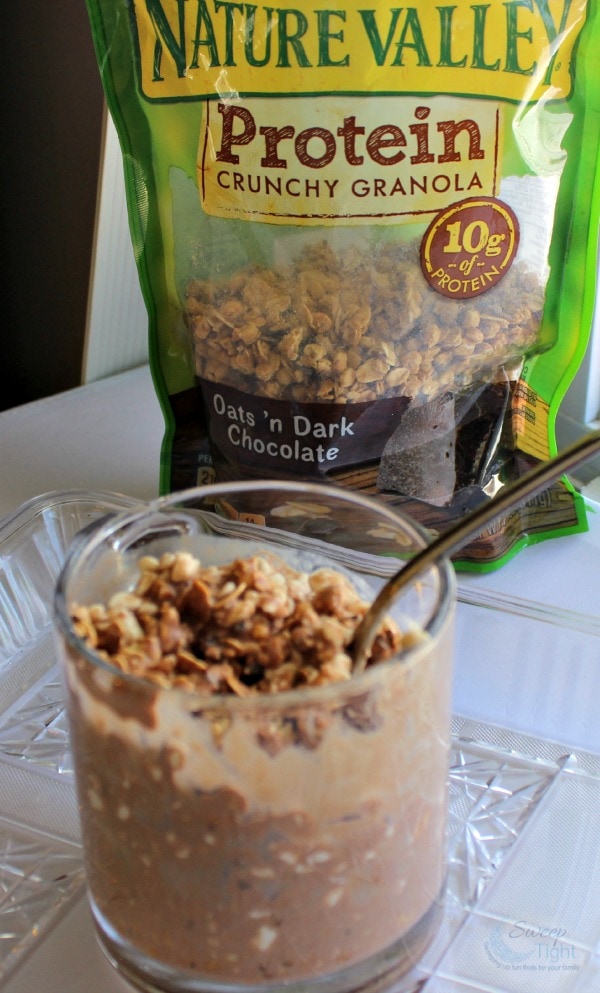 Nature Valley Breakfast Biscuits are great for on-the-go, too. I love to keep them in my purse for any time of the day. They are light and crunchy biscuits that kind of taste like a cookie. They have blueberry ones, too. Super yum.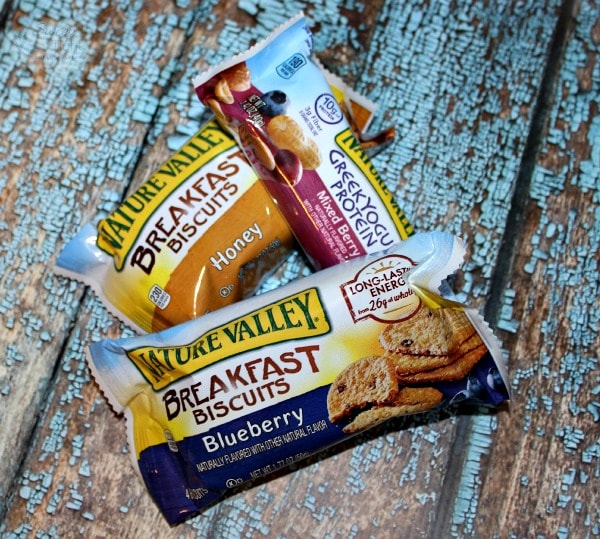 The Breakfast Biscuits offer more than 26 grams of whole grain in each four-biscuit serving. Available in two delicious varieties – Blueberry and Honey. SRP: $3.89
Check out the Nature Valley website for more info on all the varieties that they have available. There's coupons on the site, too. Look to the lower right of the page.
Stay social by following Nature Valley on Twitter and liking their Facebook page.
Which new Nature Valley breakfast item looks the best to you?