Haha, did I get your attention?
October was breast cancer awareness month. Did you get a mammogram? I have not had one yet myself. My doctor has informed me that she wants me in line for one on my 35th birthday. Great…just want I want to do! Here's the thing, though…I have breast implants…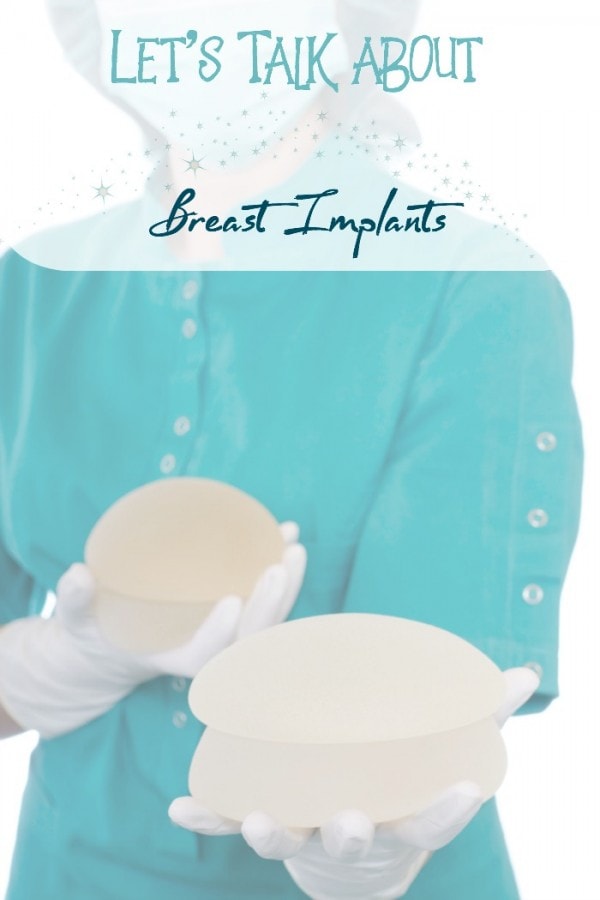 Talk about your breast implants
Yes, that's right, I do. I had breast augmentation when I was 18 years old. Stupid? Yes, but only because I was way too young. I was extremely insecure and it was all that I thought about. I saved every single penny that I had made waiting tables at Baker's Square for two years and got myself some new boobs. Turns out, that really didn't help my insecurity because then I was embarrassed that I had gotten the surgery. I was so young that no one that I knew had them yet (now several do), and I hated being the first. I actually tried to deny getting them and wore huge sweatshirts for the first year.
Let me back up and tell you that if you plan on getting breast implants do not try to deny it. This is the most embarrassing thing that you can do to yourself. You are not fooling anyone and you just look like a fool if you try to deny it. Own it!  It's your body and your right to do whatever you want to it. You don't owe anyone any explanations. Sure, people will judge you – they always do – as long as you are okay with the reasons that you are getting them, that is all that matters. Do it for yourself and because you love yourself, not TO love yourself.
Another enormous mistake I made was not doing my proper research. Like I said, I was the first of my friends, so I literally just picked a doctor out of the phone book. I did zero research. Turns out my doctor was quite questionable. He was the nicest man in the world at first (because he wanted my business)…but after the surgery he was a complete jerk. Not to mention that after surgery I looked like someone stomped all over my chest. I expected bruising, of course, but I looked like I was used as a punching bag. Years after, when some of my friends had their boobs done, none of them had an experience like that. Never in a million years would I recommend that doctor.
These days it's a lot easier to do your homework using the internet. You can research the heck out of plastic surgeons and there are even helpful websites like BreastImplants.org.
I am by no means trying to endorse plastic surgery in this post! I just know from experience that if you have your mind set on getting a boob job, not much will stop you. So, just make sure your head is in the right place before you do anything spontaneous. It's not a decision to make quickly. Make sure you think long and hard about every single reason that you want to alter your body, and make sure you are okay with those reasons in your head and your heart!