Bridge of Spies is coming to theaters everywhere Friday, October 16, 2015. Bridge of Spies, a tense, cold war thriller, tells the story of James Donovan, a Brooklyn lawyer, trying desperately to secure the release of a captured American U-2 pilot.
Bridge of Spies – A Tense Cold War Thriller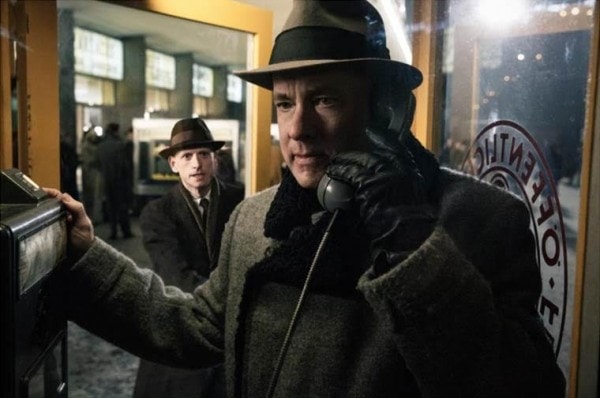 Bridge of Spies is one of the best cold war thrillers to be released in a long, long time. With the direction of master film maker Steven Spielberg, and the kind of immersive acting we've come to expect from Tom Hanks, Bridge of Spies brings you into the story of a Brooklyn lawyer who feels completely out of his depth and his life or death struggle to free a captures American pilot.
Official Synopsis

A dramatic thriller set against the backdrop of a series of historic events, DreamWorks Pictures/Fox 2000 Pictures' "Bridge of Spies" is the story of James Donovan, a Brooklyn insurance claims lawyer who finds himself thrust into the center of the Cold War when the CIA sends him on the near-impossible task to negotiate the release of a captured American U-2 pilot.

Directed by Steven Spielberg, the film stars Tom Hanks, Mark Rylance, Scott Shepherd, Amy Ryan, Sebastian Koch, Alan Alda, Austin Stowell, Mikhail Gorevoy and Will Rogers. "Bridge of Spies" is produced by Spielberg, Marc Platt and Kristie Macosko Krieger with Adam Somner, Daniel Lupi, Jeff Skoll and Jonathan King serving as executive producers. The screenplay is by Matt Charman and Ethan Coen & Joel Coen.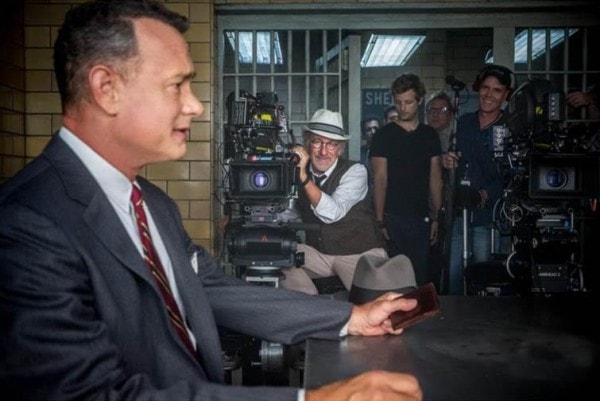 Why is Bridge of Spies Date Night Material
For one thing, Bridge of Spies is a great film. Nothing kills a date like a crappy movie. We all know that. It's hard to settle into that theater seat and hold hands with your lady – or man, as the case may be – when all either of you can think about is when the crap-tacular movie you're watching is going to be over.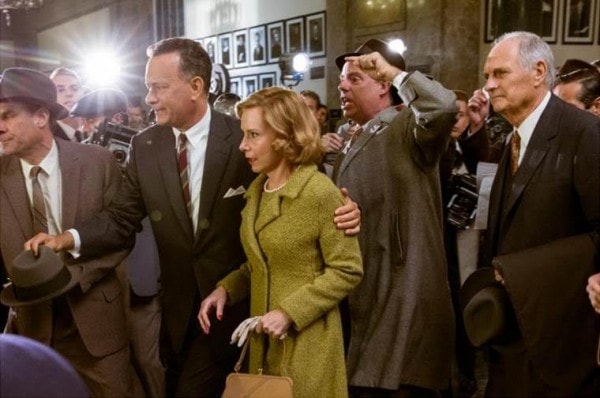 Another thing that makes this a great date night movie is the story itself. This is a tense thriller. There's a real sense of life and death brought to the screen with Spielberg and Hanks. Movies like this are tailor made for a nervous girlfriend to grab her date's hand. That's always welcome on a date, whether it's a first date or a scheduled date night.
Bridge of Spies is Here on Friday
Bridge of Spies is a masterful cold war thriller full of political intrigue, hold-your-breath moments, and a tense sense of immediate danger. It's the perfect movie for date night. You'll have all sorts of things to talk about with your date over dinner, and you might score a little extra hand holding or an arm around the shoulder. It's a win/win, so head to the theaters with your lady or your guy this Friday, October 16, and see Bridge of Spies.