Finally! Someone finally created a compartmentalized handbag! As you probably have caught on by now, I love big purses, totes and handbags. What I don't love is the "black hole" they can sometimes become. This Butler Bag is seriously the answer to my prayers. I have been using a big tote in addition to my regular purse for years now. It mainly goes to work with me and carries all paperwork and other miscellaneous things that I want to transport to and from the office. Well, the one I had been using was a disaster. I couldn't find anything in it! Product was received for review purposes and this post may contain affiliate links.
Butler Bag – Medium Tote

I received the Medium Tote from Butler Bag. It's the perfect size for what I use it for. Although it is slightly smaller than the tote I was using, it's much better. Since it's so organized with the compartments, there is no need for it to be any bigger. In fact, once I transferred everything over from my old tote (which was packed) to this one, I still had a lot of space! It's amazing what compartments can do. I can now easily see and find all the contents of my bag.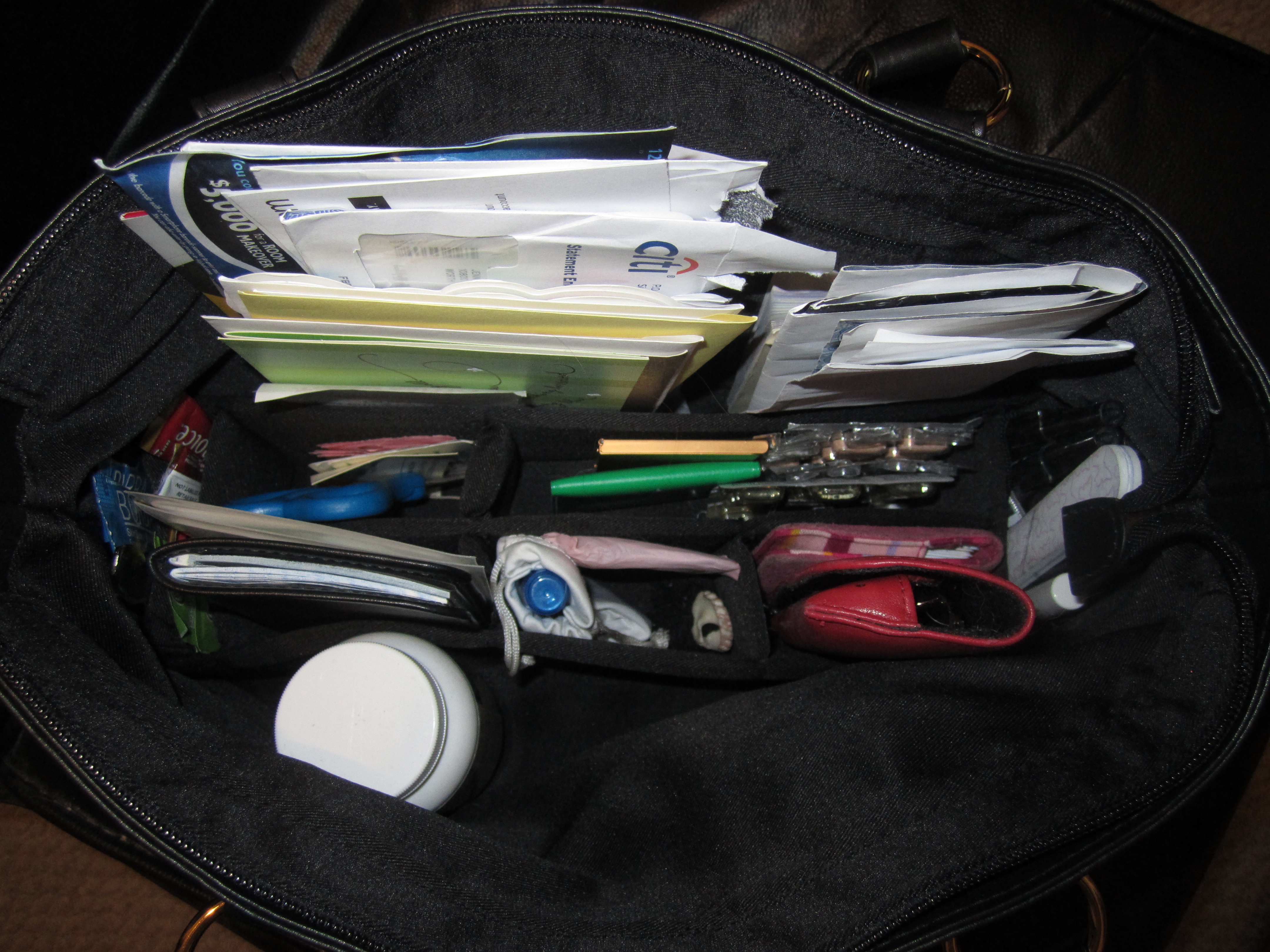 This purse still manages to be quite fashionable, as well. It's made with high quality leather and is very well-made overall. The stitching is all in place and it's strong and durable. The only thing I would change is the gold hardware for silver. That's just a personal preference of mine because I don't wear any gold, but not a deal breaker by any means! I absolutely adore this bag and so does everyone that I show it to. I think it's a fabulous concept and a time-saver that all women will greatly appreciate!