Choosing a side in Captain America: Civil War was kind of a hard decision. However, as a comic book fan, I found it fairly easy to side with Iron Man. But after interviewing directors, the Russo Brothers, and finding out how they don't hold strictly to the comic storyline and seeing the movie for myself, I honestly don't know… I really see both sides and while I remain biased because I just love #TeamIronMan, the directors sure challenge your core. I was able to see an advanced screening of the film as part of the Captain America: Civil War press junket. I promise, NO spoilers.
The Movie
Holy everything! This movie will ruin all other movies for a long time. At least until the next Marvel movie is released. Captain America: Civil War is loaded with action, a dazzling, complex plot, multi-layered characters and emotional twists that will have you questioning all your loyalties. The Russo Brothers said that their goal was to make sure everyone left the theater arguing. Mission accomplished. Only I'm the only one in the family who has seen the movie so far and I'm finding that I'm arguing with myself!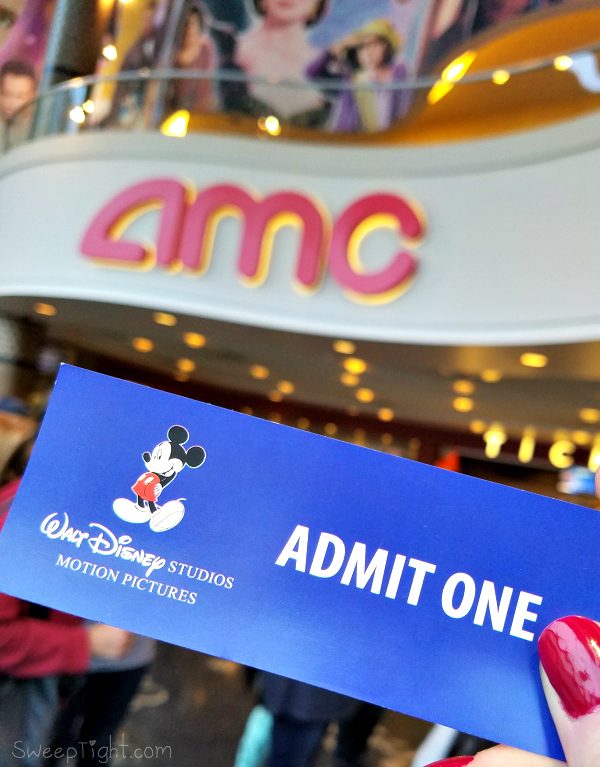 It really is more fun this way. At the root of this film is humanity. Raw, real, humanity. Even the super have decisions they struggle to uphold and it's amazing to see how relatable this fantastical world has become.
Amidst all these heavy topics, you'll be knocked back into your seat with some of the best actions scenes ever attempted. The airport scene is like a movie within a movie. There were a couple scenes where I almost had to look away because the filmography is bordering too intense. But it is unforgettable.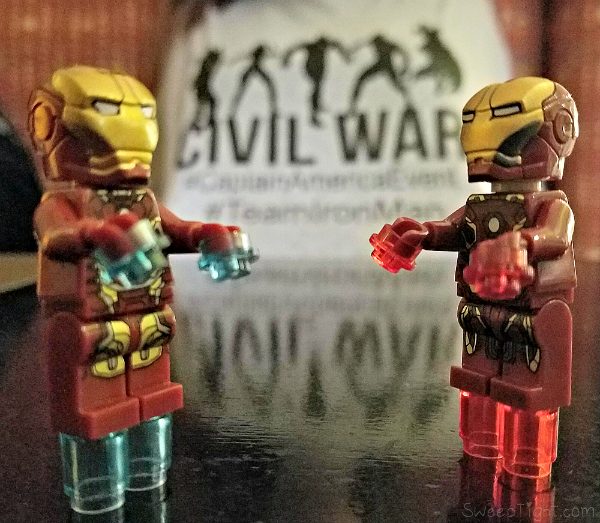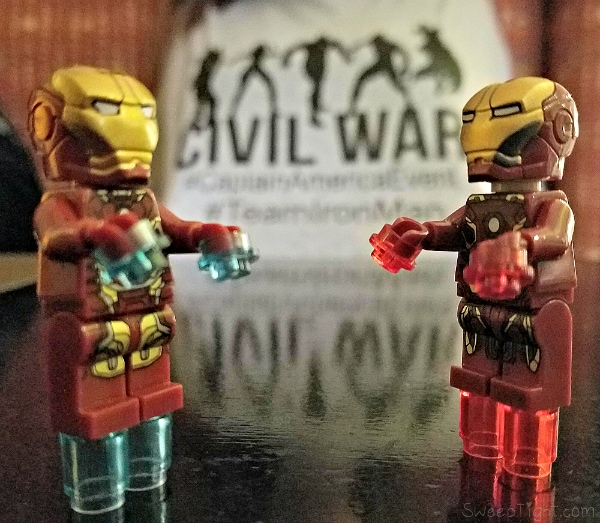 Old friends, new friends, romance, heartache… you'll see it all and trust me, none of it is disappointing. Upsetting? Yes. Exciting? Absolutely. Hilarious? Oh yeah. You can't have a movie with a cast like this and not find yourself cracking up. (Paul Rudd, omg.)
No matter your emotional response, there is no argument that this film is a masterpiece. The Civil War is far from over and I can't wait to see where the writers send us in the Marvel Cinematic Universe next. Take the whole family and as is Marvel tradition, make sure you stay until the end of the credits!
The Movie – In Theaters NOW
Find out more about the film by following on Facebook and Twitter.
As I mentioned above and explain in more detail here, I am on #TeamIronMan. Have you picked a side?
Check out all our exclusive interviews too!
Captain America, Chris Evans
Agent 13/Sharon Carter, Emily VanCamp
Vision, Paul Bettany
Scarlet Witch, Elizabeth Olsen
Hawkeye, Jeremy Renner
Directors, Anthony and Joe Russo

Disney Personalization Shop
Did you know you can now order personalized items at the Disney Store? It's so easy. You can either search by character, item, or color. You then have a variety of fun styles and artwork to choose from. I ordered some wicked Iron Man stuff. I got this sweet lamp, Iron Man cuff links and, of course, a Civil War coffee mug.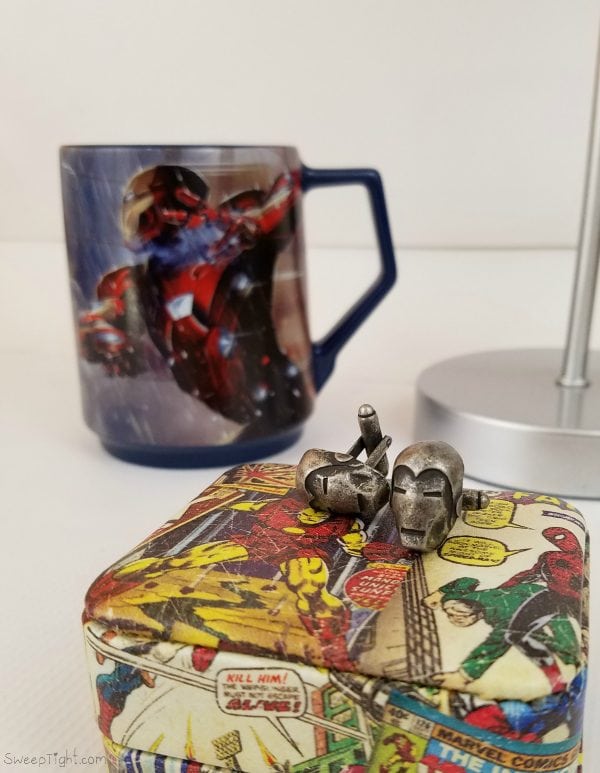 Captain America: Civil War – Who's side are you on?