Celadon Road Products
Using eco-friendly products is great for the planet, but it is also a lot better for humans. Think about all the harsh chemicals in most commercial cleaners. Those chemicals end up all around you and can even absorb right into your skin. Companies like Celadon Road have created healthier, safer alternatives that work just as well!
Here are the products I received and my thoughts on each one: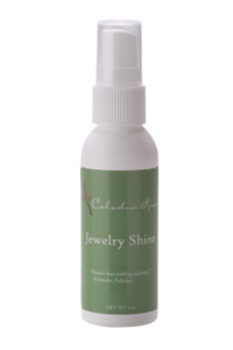 Jewelry Shine:  Mike has been giving me a hard time about not getting a jewelry cleaner for my engagement ring. Well, thankfully, now I have one that does a great job without harsh chemicals! Just a few quick sprays and wipe it down with a cloth and it's sparkling like new again. If I really want to give it a deep cleaning, I can just let it soak for 5-10 minutes. I also feel comfortable using this jewelry cleaner more often because it is safer for everyone.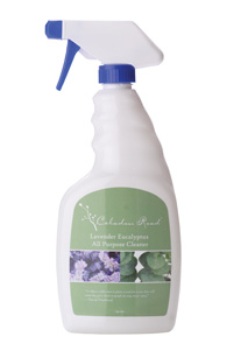 Lavender Eucalyptus All Purpose Cleaner:  I know I have mentioned before how much I love the smell of Eucalyptus. My grandpa sprays it on himself nonstop to ward off germs, but I always experience a soothing feeling that melts away stress when I smell it! So, obviously I was very eager to try this cleaner. Just as I expected, it smells amazing. It is not overpowering at all and the lavender scent sweetens it up a bit. I was able to clean my entire kitchen and the results were fantastic. I adore this cleaner!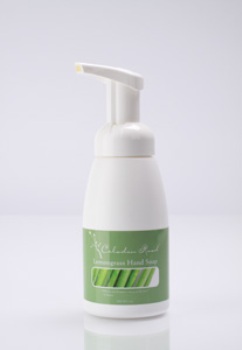 Lemongrass Hand Soap:  We are never without a nice foaming hand soap by the kitchen sink. That is where everyone stops to wash their hands. I usually opt for more citrus-y scents when it comes to soap in the kitchen, so I chose the Lemongrass. The fresh lemony burst you get while washing with this foamy cleanser is uplifting and makes me happy. The dispenser is refillable, too, making it an even more eco-friendly product.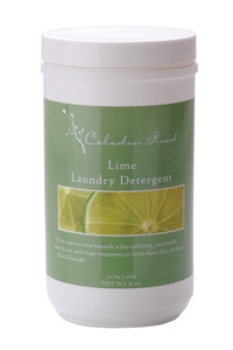 Lime Laundry Detergent:  Another citrus-smelling product – notice a pattern? This laundry detergent is like no other that I have tried. I used to really steer away from powders, but lately I have tried some good ones – this included. My clothes come out smelling just as clean as they would with liquid. The lime scent is amazing and makes the laundry seem extra fresh to me. This detergent goes a long way and you get your money's worth. It was developed originally for a child suffering from eczema, so it won't aggravate sensitive skin.

I thoroughly enjoyed each one of these products. Knowing that they are safe for my entire household (pet included) makes me feel even better about them.
There are independent consultant opportunities, too, if you are interested in making some extra money from home.
Earth Day is right around the corner! Why not try some new products and make some steps towards making your household greener?