When it comes to baby style, it can be hard to find modern, up-and-coming styles. With the release of Tommee Tippee's new MODA pacifier collection, I was inspired to pull together some celebrity style ideas for the littlest fashionistas. As a Tommee Mommee, I was asked to share the MODA pacifiers with my readers, and I was compensated for this post. All opinions are my own.
Celebrity Style with MODA Pacifiers from Tommee Tippee
The new pacifier collection for Tommee Tippee was created to help make your baby stand out – with fashion forward designs, they show off your big dreams for baby. All Tommee Tippee pacifiers feature an symmetrical orthodontic tip, designed to help babies accept the pacifier the first time. At our house, we love our Tommee Tippee pacifiers! Both of my kids have used them since day one.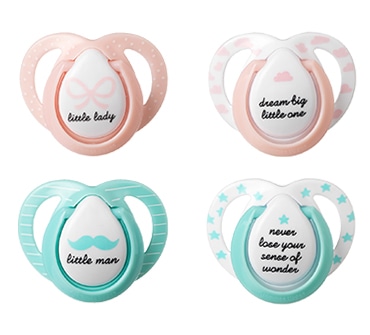 Inspired by MODA and fashion, I have pulled together a couple outfit ideas for any little style maven.
My first outfit was inspired by T. Swift's street style – with some fun small shop items, a few big store brands, and of course – Tommee Tippee's MODA pacifiers.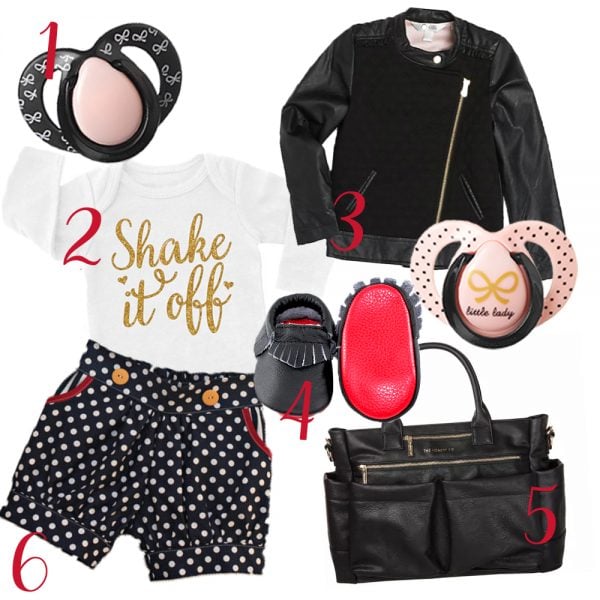 1. Tommee Tippee MODA Pacifiers 2. Shake it off onesie 3. Faux Leather Moto Jacket 4. Chrissy Loub Moccs 5. Honest Everything Tote (for Mom of course!) 6. Bubble Shorts
My second outfit was inspired by classic Kim K. style – each piece is fun and fashionable, there is even a custom Kim K. quote tee! To complete the outfit, Tommee Tippee's MODA pacifiers.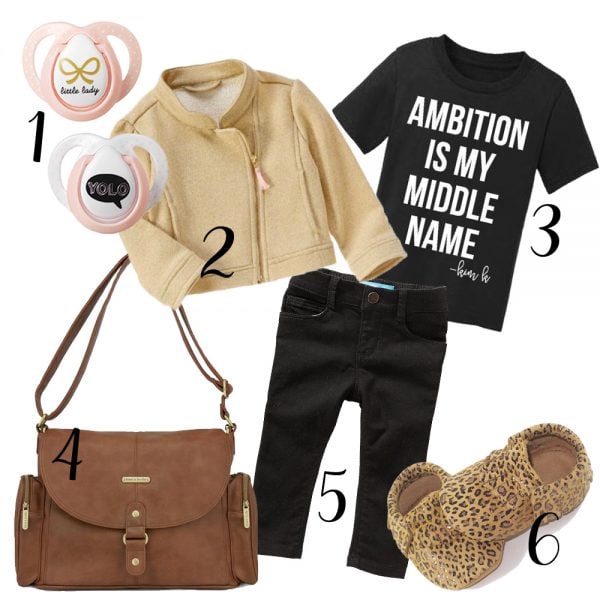 1. Tommee Tippee MODA Pacifiers 2. Sparkle Moto Jacket 3. Custom Kim K. Quote Tee 4. Timi and Leslie Diaper Bag (again, for Mom – she needs fun things too!) 5. Black Skinny Jeans 6. Leopard Moccs
Visit Tommee Tippee to find out more about the new MODA collection. While you are there you can find a list of stores that stock Tommee Tippee, and pick up your own MODA pacifiers soon! Make sure to find Tommee Tippee on Instagram, Facebook, and Twitter.