This is a Fashionista Event and a promotional item was provided to me. Hosts for this event are Still Blonde after all these Years and ModlyChic.
Choosing a cell phone plan can be difficult. When my husband added me to his plan, we overestimated what we needed. Since I am a blogger, I thought I would need all the data in the world. I assumed we would need the largest package anyone has to offer. Um, not the case. I am home all the time! The only time I require extra data is during events or conferences. Those occasions do not happen enough to constitute the two of us being on some ginormous plan. Turns out that Mike uses way more data than me from watching YouTube videos. To sum it up, we didn't have a clue what kind of plan to lock ourselves into for two years.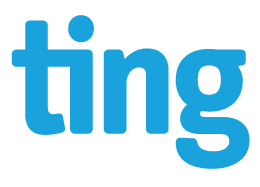 Cell Phone Plan Savings with Ting
There's a new option out there that allows customers to only pay for what they use each month. It's called Ting, and they sound pretty awesome. Ting can work with transferred AT&T, T-Mobile, Verizon, and Sprint phones (after checking compatibility). If you are an AT&T customer, you will receive a $5 Starbucks gift card just for checking out Ting.

Here's a little more about Ting to help break it down. Each active phone on your account costs $6. You then pay for what you use. If you have a family plan, Ting offers pooled usage for unlimited devices. Families save money because the rates get better the more you use. Ting has no contracts, no hidden fees, and no penalties. You use what you need and pay for what you use. The average bill is only $23 per device.
AT&T Customers – Score a $5 Starbucks Gift Card!
If you are an AT&T customer, you can get a $5 Starbucks gift card just for checking out Ting. From October 20th through October 22nd, anyone with an AT&T cell phone can check their device compatibility with Ting to get the gift card. Check now and you will get an email when the promo ends on October 22nd with a link and custom code to print your gift card, or apply to your Starbucks card.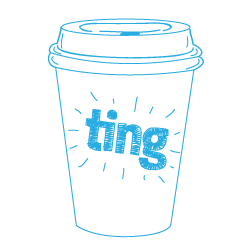 Limit one $5 Starbucks gift card per email address and per active AT&T device checked.
I am sure everyone wants to save on their cell phone plan! Does Ting sound like a good option for you?