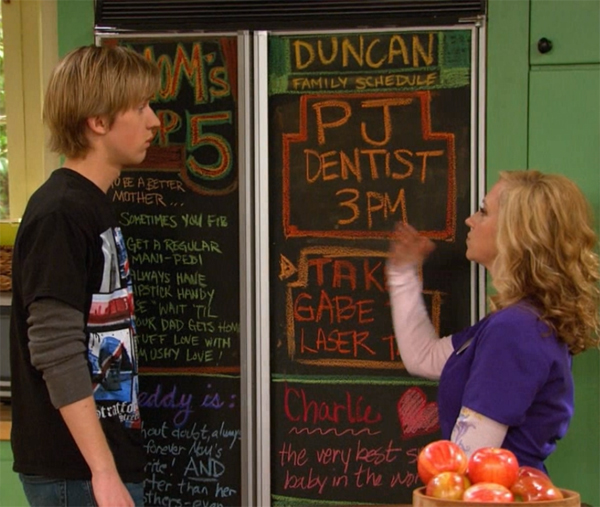 Appliance Art Peel & Stick Instant Chalkboard
My kitchen is a total disaster. I guess this is to be expected as I am a single mother of two… That doesn't mean I have to accept it! I am on a mission to get organized! My kids love the show "Good Luck Charlie" and I often get sucked in to watching the Disney show too. Their house on the show is really something. It's kind of messy but looks so friendly. One of my favorite features is their chalkboard refrigerator. Well, now I can have it too! Product was received for review purposes and this post may contain affiliate links.
Although, I put my Instant Chalkboard Vinyl on a wall (not recommended, but I wanted to do it anyway) this stuff can be put really anywhere! Any appliance, craft table, serving platter, you name it, can be made into a chalkboard! It's super easy to apply and my kids love it. I love it because I can easily write reminders for us at any time.
I put this over a bad spot in my kitchen. The drywall was patched and not painted and I had wanted to put a bulletin board, dry erase or chalkboard there for a while now. I applied this Instant Chalkboard Vinyl directly to the wall and plan on adding a crown molding frame around it later. I had to cut a piece to fit that spot and plan on putting the remainder on my freezer-on-the-bottom fridge.
Here is the yucky spot on my wall. I'm using a baking dish to hold the Vinyl Chalkboard flat for a while before I install it.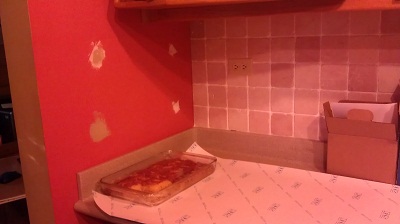 I measured out the size I want and used regular scissors to cut it out.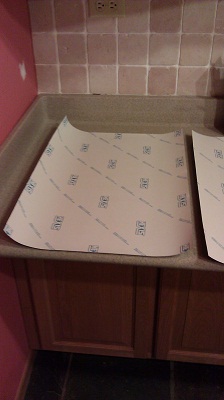 To avoid getting air bubbles or wrinkles, I peeled back just a portion at a time, smoothing it down with the tool that's included.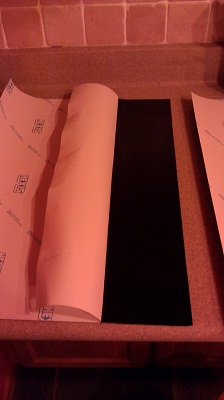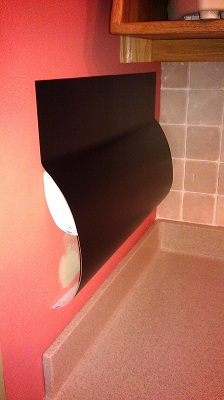 And, Viola! Instant Chalkboard!
It's an instant hit! She got out of the shower and said "Whoa! Cool!" 🙂