Char Crust Dry-Rub Seasonings
Char Crust Dry-Rub Seasonings are an excellent way to enhance flavor without adding a lot of additional fat and calories. Lately I have been trying to cook healthier meals with a lot of resistance from the hubby. He likes everything breaded, fried, buttered, and just fatty! It's like dealing with a picky toddler when trying to get him to make better choices. Product was received for review purposes and this post may contain affiliate links.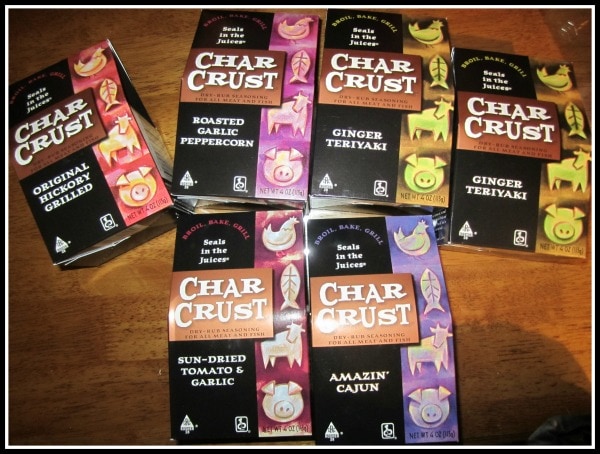 Using Char Crust not only makes meals interesting but they are great for a variety of lifestyles. Since they are low-fat, low-calorie, low-carb, and certified kosher, they are great for almost everyone!
I received several different flavors of Char Crust to try out. I decided to try the Ginger Teriyaki on some chicken breasts first. A little bit of Char Crust goes a long way. I didn't think the amount that I dumped into a bowl to coat the chicken would be enough, but it ended up being too much. It's so fast and easy – just a quick coat and it's ready for the oven! I chose to bake it this time around, but you can also broil or grill.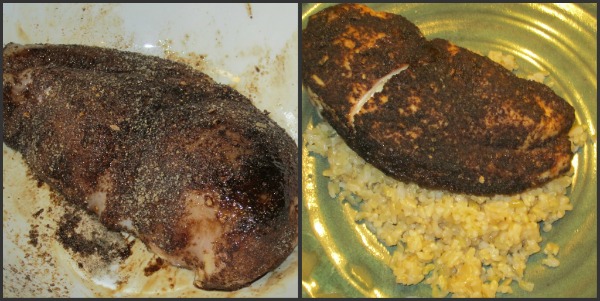 After the chicken was done baking, I was excited to see that the Char Crust powder had actually hardened somewhat around the chicken. I can see why it has "crust" in the name! It also really does seal in the juices. When I first cut into it it almost exploded with juices. This really made the meat a lot more tender and delicious. The coating itself is extremely flavorful. Of course, the ultimate test was my hubby… he LOVED it. There was no complaining that it wasn't breaded. Since it was far from boring and bursting with flavor, he was thrilled.
I am so happy to have found Char Crust! This is such a healthier way to spice things up. It's also quicker, less messy, and just more convenient than breading!


There are nine flavors to choose from:
Roasted Garlic Peppercorn
Sun-Dried Tomato & Garlic
Which Char Crust Rub sounds the best to you?