Chocolate cake seems like a good February dessert. It's the month of love with Valentine's Day around the corner. Plus, it's winter and a great time for serious comfort foods. Foodie sponsored this post. All opinions are my own.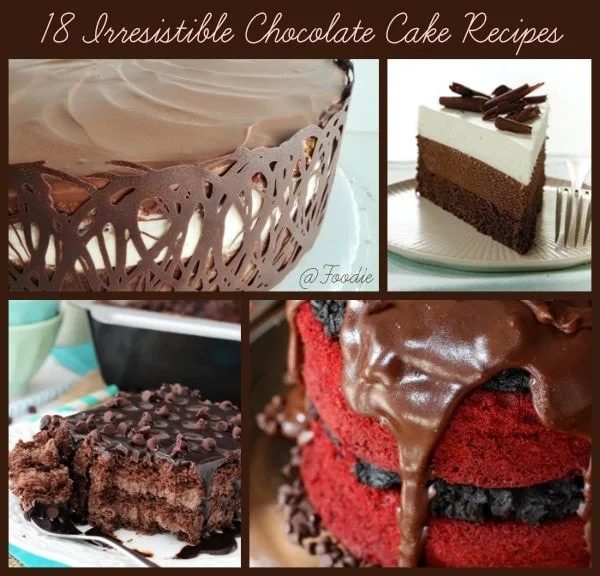 It's been too long since I have had a truly scrumptious chocolate cake. Sure, I have had my fair share of chocolate desserts, but a great cake? Not in quite some time. Thanks to browsing Foodie.com, that's about to change.
18 Irresistible Chocolate Cake Recipes
Foodie has so many recipes from which to choose. I grabbed 18 of them, but if you do a search for chocolate cake there are so many more recipes. The awesome thing about Foodie is that it's like Pinterest, but with food only. So if recipes are what you are looking for, that is what you will get.
As always, I am beyond impressed at how creative people have gotten with cake recipes. The flavor combinations, frosting choices, and appearance of most of these cakes have me drooling. I cannot wait to try some out. I think this is just what we need for our Valentine's Day dessert.
Which chocolate cake looks the best to you? Or, do you have a favorite cake recipe of your own?