Next time you can't decide which treat to choose on movie night, grab the Chuao Chocolatier NEW Pop Corn Pop Bar. It has pretty much everything wrapped into one. I received bars to try out for review. All opinions are my own.
Chuao Chocolatier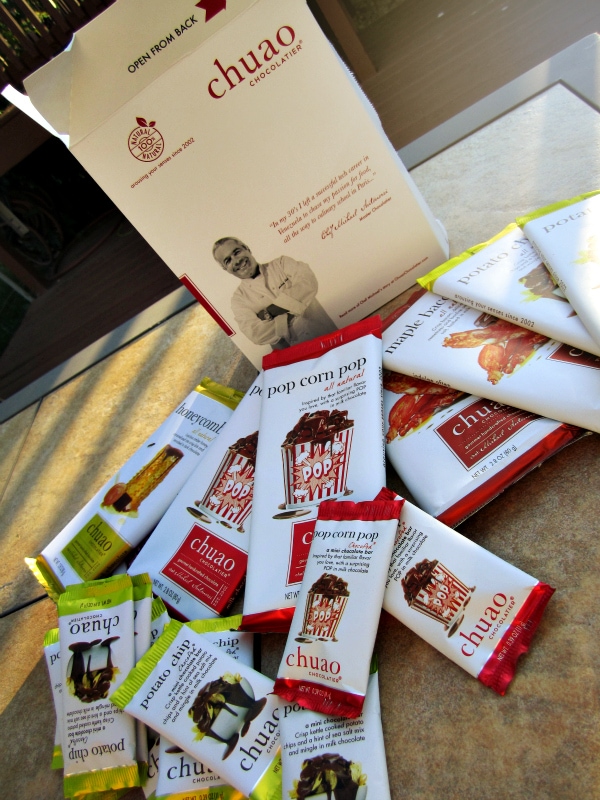 I have raved about Chuao Chocolatier bars before, and I now have high expectations for their new flavors. Since I am super in love with the Potato Chip bar, I am always eager to try all their varieties. Pop Corn Pop is more than just a flavor – it's an experience. It contains popping candy that actually pops on your tongue. We probably all remember this type of candy from our childhood, right? Well, it's back and included in this tasty chocolate bar.
Inside this creamy milk chocolate bar, you will find puffed whole grains, toasted corn chips, popping candy and a sprinkle of sea salt. Each bite is like a party on your taste buds. Chef Michael Antonorsi nailed it with this creation. He had the idea of including an actual "popping" sensation while using pop corn in the bar. Here's the funny part – pop corn is not even an actual ingredient. You would never guess it, but amaranth is the "secret" ingredient that creates a popcorn taste. I tried the bar before reading that and would have never thought it wasn't popcorn!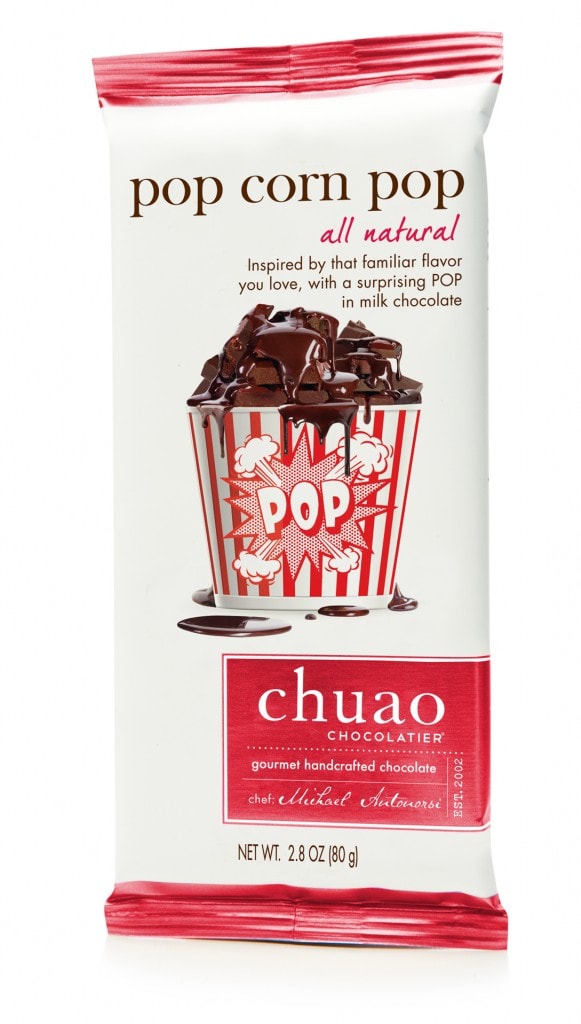 If you enjoy trying gourmet chocolates and unique creations like this, I highly recommend Chuao Chocolatier. They are constantly coming up with new combinations and blends. Every one that I have tried has been a winner.
What these bars don't have is exciting too! Each bar is 100% natural and free of:
Artificial Colors & Flavors
They have plenty of size options, too. If you are like me and can't be trusted with a full bar, get yourself some chocopods. These are mini bars that are only 50-60 calories a piece! Perfect to keep in my drawer to satisfy a chocolate craving at any time without the guilt!
Which flavor would you be most excited to try?