Whether you have seen Cinderella yet or not, you're going to want to get your copy as soon as you can. With excellent bonus content, limited time purchase with purchase opportunities, and simply because it's a great movie, you should grab the Blu-Ray Combo pack today. I received an advanced copy of this film to facilitate this post. All thoughts and opinions are my own.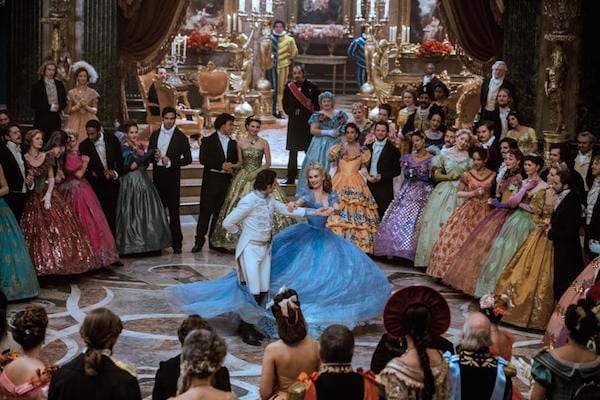 Cinderella Bonus Content
I won't spoil anything about the movie, in case you haven't seen it yet. Though, it's a classic story we are all familiar with, this version is special. Instead of feeling like Cinderella is a bit of a pushover and her step mother a total monster, we see more of the history of what made them who and how they are. We find out the power of true kindness and the darkness left behind with grief. This classic has been transformed into a story all girls, little and big, should see.

Currently watching #Cinderella #CinderellaMovie Have courage. #BeKind LOVE IT! pic.twitter.com/onLmxlzqR4

— ShelleyVanWitzenburg (@teenybod) September 11, 2015
The bonus content on the DVD/Blu-Ray combo is worth owning. It has deleted scenes, behind-the-scenes peeks, and the short film Frozen Fever.
Probably my favorite part of the bonus content was the seeing what went into Staging the Ball. I had no idea they built that entire set from scratch. They even used real candles! It took numerous people a couple hours to light them all just for that scene! All the costumes were made for each extra cast member and everyone even got to wear real vintage jewels for the day.
Even the actors and actresses commented on how magical the set made everyone feel. Cinderella's dress had 10,000 Swarovski crystals sewn into it. I love how authentic every detail was and how they incorporated different cultural styles to make this movie a global favorite.
Special Purchase with Purchase
For a limited time, (9/15/15 – 12/22/15) if you purchase a copy of Cinderella, you can buy this awesome necklace for just $8.99 plus $2.95 for shipping. We were lucky to each get one on our press trip and that price is a steal. It's beautifully made and very detailed. The actual coach is 3/4″ high and 7/8: wide. The chain is 19″ long and works with other charms.
Like Cinderella on Facebook
Follow on Twitter
and Instagram too.