This post is brought to you by Leawo Software, but all opinions are my own. Have you ever wanted to clean up your iTunes account? I don't know how it happened, but I have duplicates and even triplicates of some songs in my iTunes account. The Leawo Tunes Cleaner is just one of the the helpful software options that they offer. It goes in and detects duplicate songs, allows you to add tags, artwork, and other customizing options to tidy up your iTunes account.
Clean up your iTunes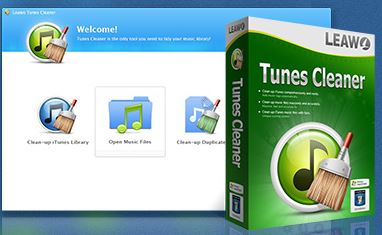 To be honest, I don't have a lot of experience in different software like this, but they sound so useful. Leawo has quite the selection that can help convert several forms of media into other formats. Their Blu-ray Ripper allows you to turn Blu-ray/DVD videos into MP4, MOV, etc. formats so they can then be viewed on your iPhone, tablet, or other smartphone or device. You can also turn a 2D movie into a 3D movie! We have a pretty big DVD collection and it would be excellent to be able to watch them on our devices. There are also so many editing options for creating videos. I appreciate that now that I am starting to do more video reviews.
The software can be purchased as a 1-year license or lifetime license. Many of them have a free trial option, as well. Most of the software is available for Windows and Mac.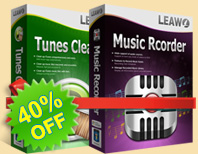 Save on Leawo Software
Right now they still have their New Year's discount available for serious savings. Their software is deeply discounted and you can bundle packages for even more saving options. This promotion ends soon, so make sure to take advantage of it ASAP.
Be sure to check out all of the software that they have to offer. It's truly impressive what they can do these days. They can help you make your movies more accessible, recover lost data on your devices, and even help you get more digitally organized. Do yourself a favor and don't miss their huge sale.
Which product from Leawo Software would you find most useful?