Our cat, Stewie, is fabulous; but he's a total pig when it comes to eating. Now that he's got this cleaner cat feeder, our lives are much easier. Our feet are no longer in danger of that dreadful wet sock syndrome, my grout lines are spared from daily scrubbing, and not having to hand wash the floor everyday is just priceless. Product was received for review purposes and this post may contain affiliate links.
Neater Feeder – Cleaner Cat Feeder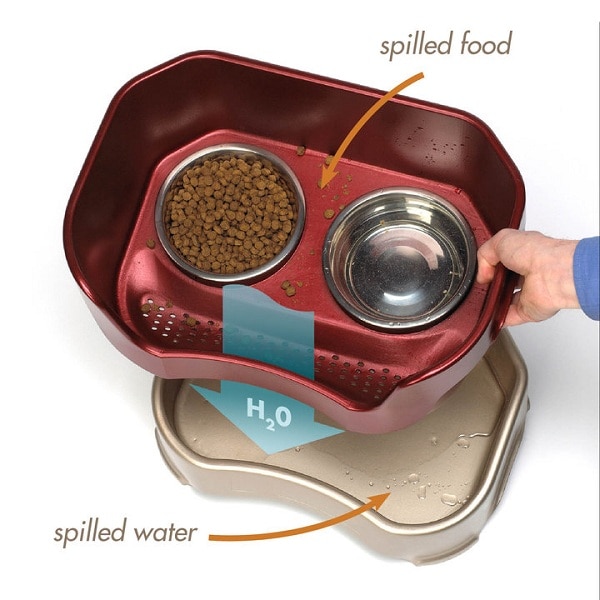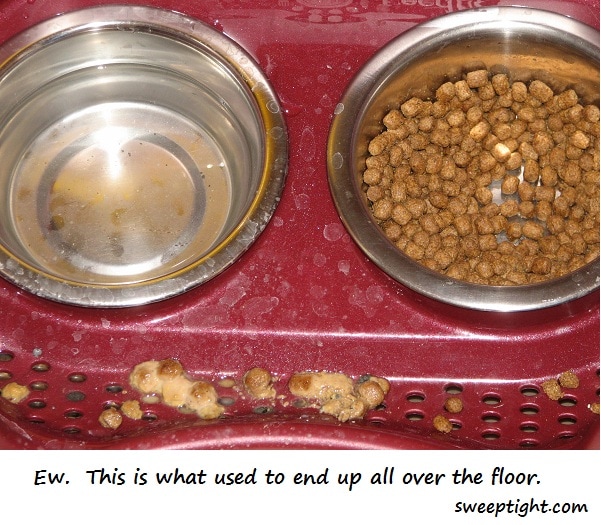 When it comes time to dine, Stewie becomes a total spaz. His food is available to him all day, but when he decides it's meal time, I swear he would sit in his water dish if he could fit. He splashes water all over the place, food pellets fly out of his dish, and the result is a sloppy, wet, mushed-up food disaster. Before Neater Feeder, this would all end up on the floor and embedded in the grout lines of the tile. And since I'm not always home, or he does this at night, I would find a dried-up, crustified mess that would take quite a while to clean up. I had tried placing a towel under his dishes, but that just stayed wet and was difficult to wash with all the food stuck to it.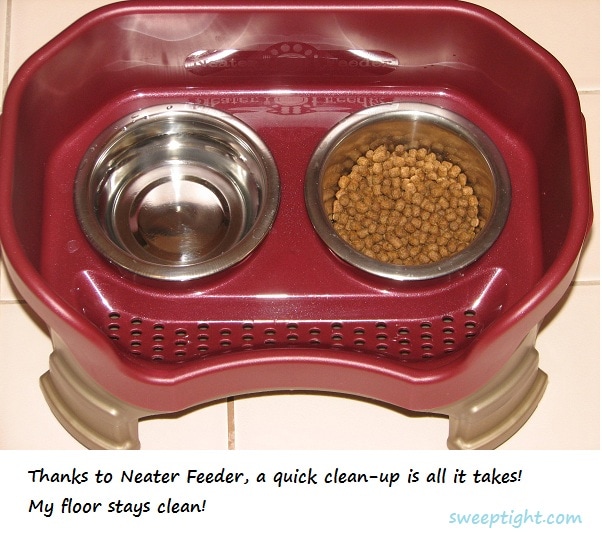 In addition to the Neater Feeder, I also received leg extensions that raise the dish so that I think he is much more comfortable eating. Instead of having to hang his head down to reach his food, he can sit and just lean forward.


The Neater Feeder comes in multiple sizes to accommodate all sizes of cats and dogs.