Back to school outfit shopping isn't just for the kiddos. For the fashion-conscious college scholars, it can be just as fun. My best friend, Kit Royce, is a stylist, makeup artist, and fashion writer. She put together her top picks for this year's back to school season. It was because of her college chic look that we became friends. We met on campus and bonded over her daring and fun fashion choices. All these looks are available at ShopBop and if you shop through their new app, scroll down for a super exclusive deal!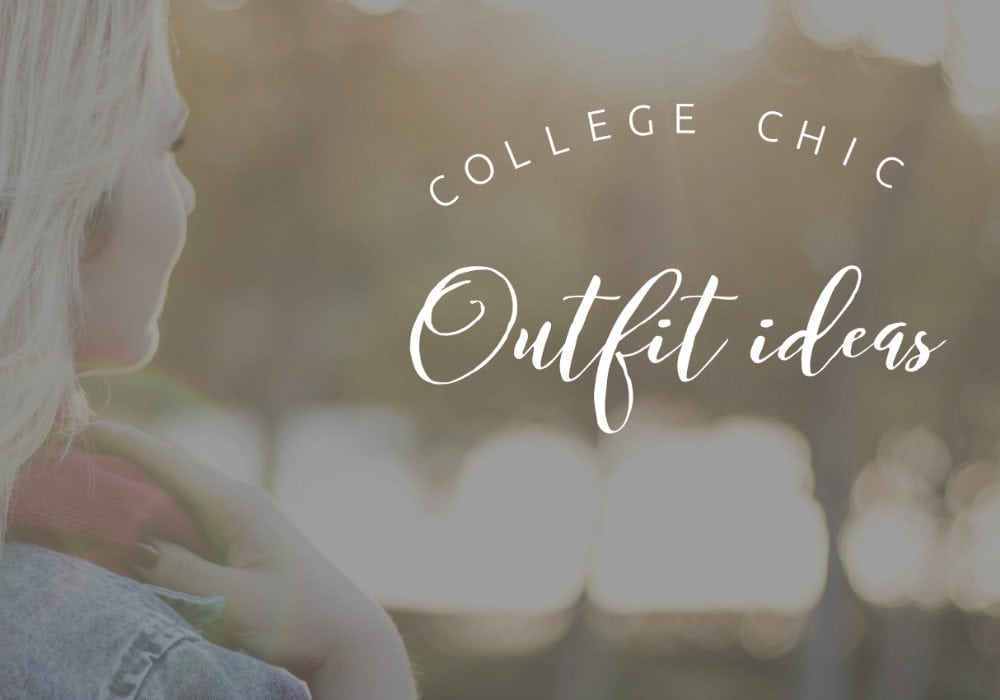 College Chic Outfit Ideas
We might not like school uniforms, but we like being inspired by the classic look of a lady-tie. This simple black and white look adds a little flair with a silver sneaker, perfect for running around campus. Keep things cute with Frenchie earrings and a pop of color in the bag, and you have yourself all set to study.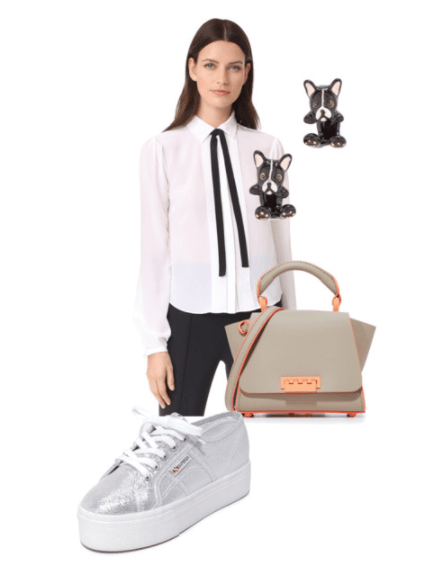 You don't have to be going to school for gender studies to rock this forward-thinking 'fit. Keeping it relaxed and comfy with velour paper bag trousers makes it easy to stay focused in class. Adding a red lip to any look gives it a little kick, especially when it's on your shoes.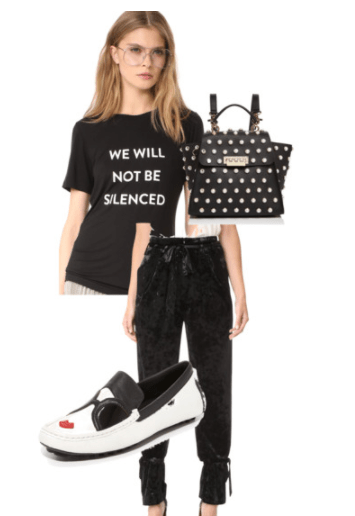 As much as back to school season pains us, it also signals the return of fall, and being the best-dressed at the freshman fall social is the icing on the pumpkin spice cupcake. This outfit embraces the plaid and suede staples of fall while adding a feminine flair of a denim skirt and tassel earrings.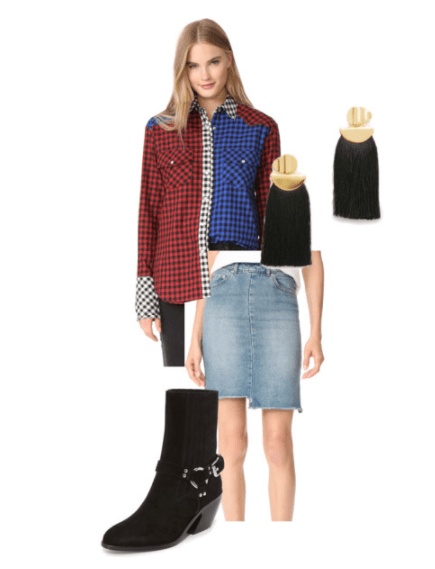 If hitting the quad with your suitemates is your idea of a girl's night out, then embrace the night along with your girly side in ballet flats and bows. Glam sunglasses and an embellished tote make your walk to class your runway.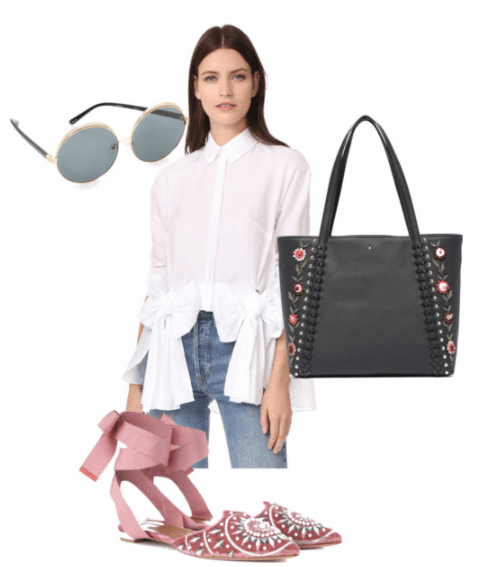 It's not the fall semester without sweaters, and this pink cashmere blend fits the bill. Keeping you comfy during class and chic during your extracurriculars, pair this with the right accessories, like a cute sneaker and suede hat, and you're ready for all types of academic adventures.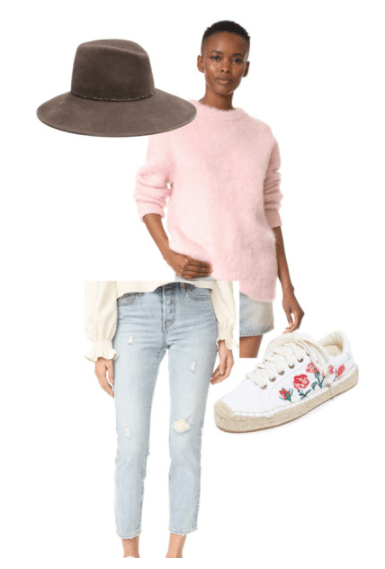 Exclusive Savings
Download the ShopBop app on your iPhone or Android device and get savings with this special offer: New shoppers will shave 15% off regular priced items using code APP15 –but only when you shop through the app. Full details here.
Please note: this code is only valid on first purchases of full priced items and checkout must take place on the ShopBop app. Offer valid August 2017 through December 31, 2017.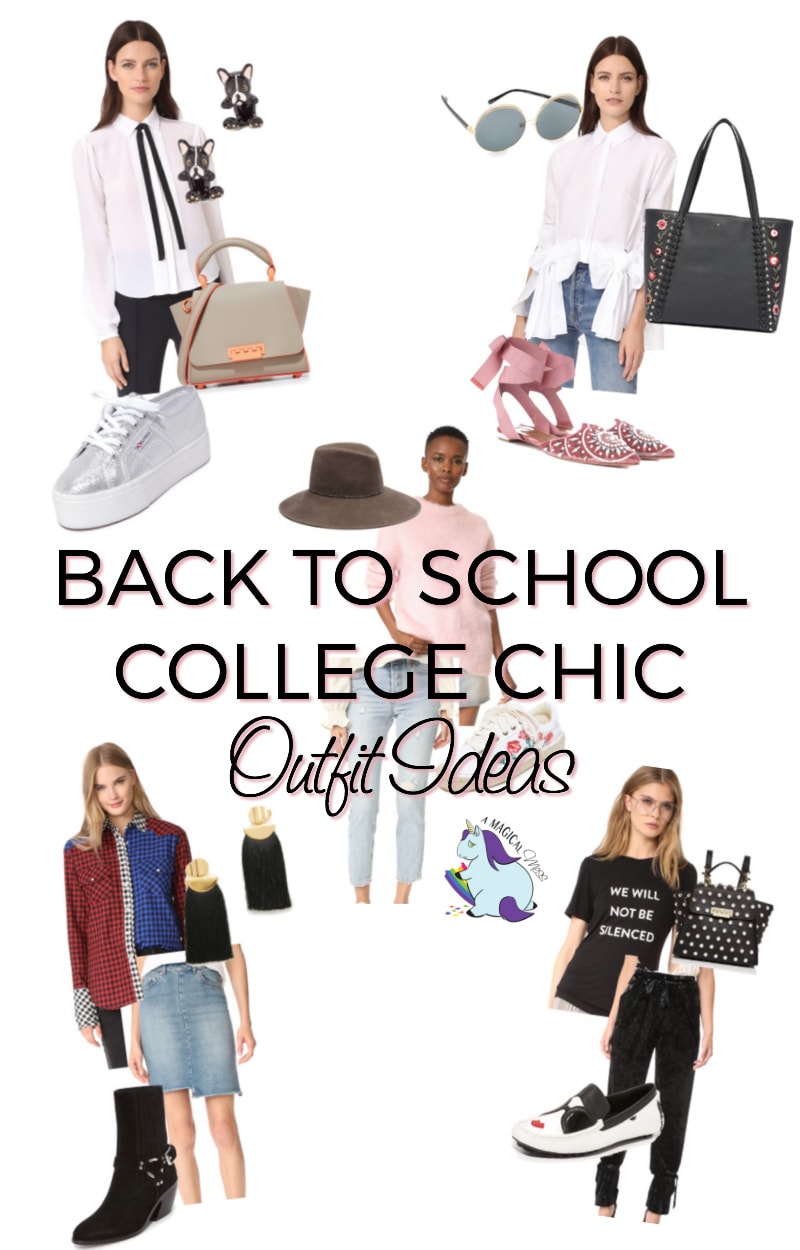 MORE Shopbop Savings
Sale on SALE – 20% off selected sale styles for a total savings up to 75%. THREE DAYS ONLY!
Sale starts 7:00 am ET on Tuesday, August 22, 2017.
Which of these college chic outfit ideas is your favorite?