Karina has sent me several dresses to review. I am working with a group of fabulous bloggers during the Karina Dresstacular™ Event. All opinions are my own. This time I chose a more colorful dress to brighten up these dull winter days.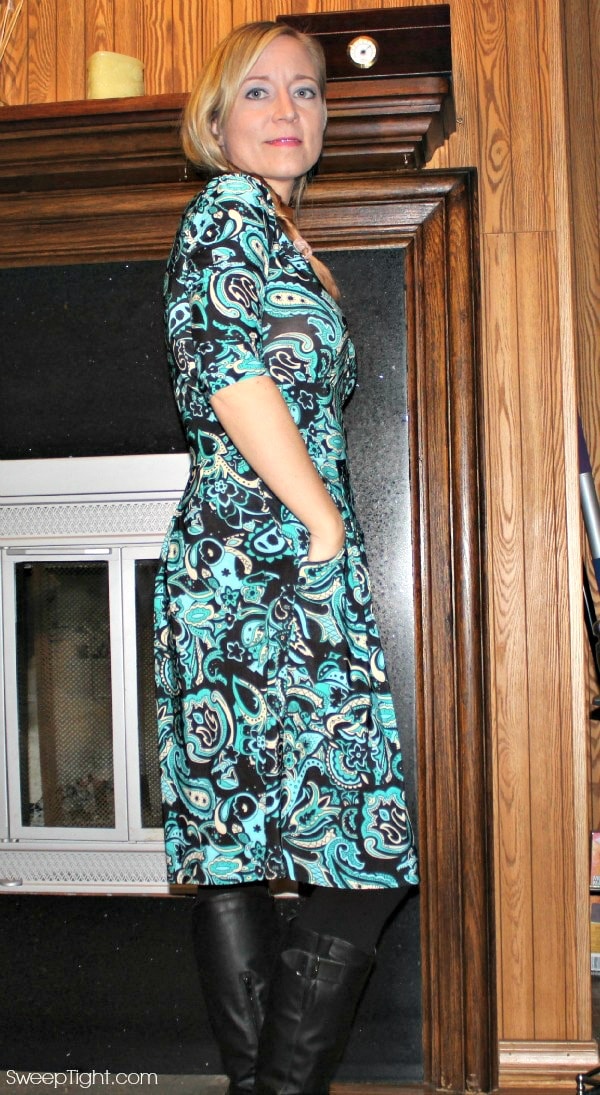 The plan was to wear this dress in Las Vegas for CES (Consumer Electronics Show), but our trip got cancelled due to the weather. My suitcase was packed with all my Karina dresses because they are perfect for events. Since they don't wrinkle, it's easy to pack them in any bag. They are ready-to-wear as soon as you unpack them.
Colorful Karina Dress

I thought the bright blue paisley color would be quite Vegas-appropriate, too. With the frigid temps and winter deadness, we can use some color around here. The style of this dress is the Penelope. This is my second Penelope dress and I do believe it is my favorite of their styles. The fit is perfect and the pockets make it extra comfy.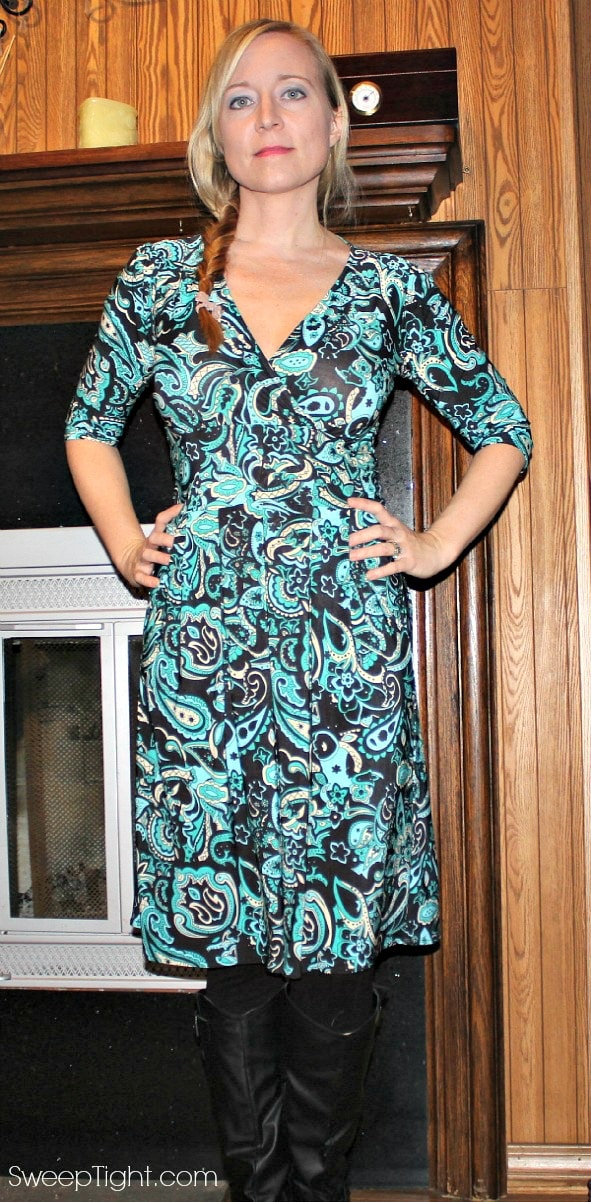 Wearing this dress feels like wearing pajamas. I am not even kidding that's how comfortable it is. The fabric is silky soft and the fit is light and airy. Just one more reason why they are ideal for all occasions. Even though we had to skip Vegas, I can find plenty of places to rock my new dress.
Karina Dresses has a style for every age, body type and style for the most part. Definitely check them out if you are looking for comfortable and versatile dresses that will last you for a very long time. They even have suggestions for the best fit for your body.
Subscribe to the Karina newsletter for updates, exciting promotions and even giveaways.
If you are a blogger and you would like to do a review of a Karina Dress, they choose their reviewers from their affiliates! You can sign up to be a Karina affiliate.