My brother-in-law was just here visiting and made a special point to show us his new Columbia fishing shirt. Funny timing since I partnered up with Lunchbox on this sponsored post right after he left. Being that Mike is super into fishing, his brother knew he would just love the shirts that Columbia has. They truly think of everything with their products. The shirt is now on his birthday wishlist.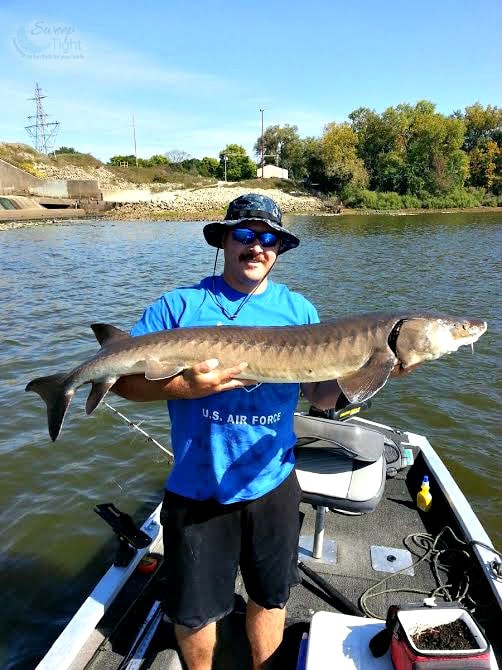 Last Christmas Mike bought me a Columbia winter jacket, so I know firsthand how innovative the brand is. The inside of the coat is lined with tiny silver dots that reflect your own body heat to keep you toasty warm. What a lifesaver during the brutal winter we had! Best gift ever! Now they have clothing to keep you cool for the summer. Talk about an impressive product line-up.

Now Columbia has an exciting sweepstakes for you to enter. It looks like you have to purchase to enter, but that's not the case. There are several ways to earn extra points towards prizes, but no purchase is required.
Here's how to enter:
You have to log-in using Facebook, Twitter, or Instagram. That's how you get started.
Once you do that you will be entered for a chance to win the grand prize of a fishing trip to the Florida Keys.
After that you will have the opportunity to earn extra points by engaging with Columbia on social media, purchasing Columbia gear and scanning your receipts, and more.
Points go toward prizes like this:
Fishing Pontoon
Fishing Spinning Real & Rod Combo
A Tackle BagZero Rules™ Short Sleeve Shirt
Freezer Zero™ Bandana
Coolhead™ Visor
$25 Columbia e-gift cards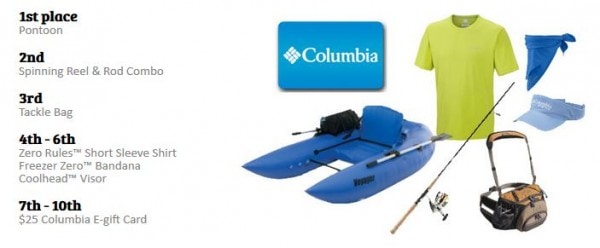 Basically, a whole lot of awesomeness for the entire summer. New prizes will be given out every two weeks.
Well, looks like I know where I am doing lots of Father's day and birthday shopping!
Which prizes are your favorite? Do you have any fishing fans in the family?