For 2014, I decided to start a couple new projects. One of which was rearranging our whole living room. Since day one, the lack of lighting in our living room has been an issue. I was so excited to find this remote control power switch outlet from Etekcity and receive one for review in order to fix our lighting situation.
Control Lighting with Programmable Remote for Electric Outlets
We have no overhead lighting in our living room. This makes for a dark room unless we have a lot of lamps – everywhere. For the longest time we had two small lamps that we had to stumble into the dark room and turn on as soon as we got home. Then, we added two suspended light shades to add a bit more light to the dark corners of the room. When I rearranged, it didn't solve any of these problems – and we still have to stumble around in the dark to get to the lamps. Now, with the Etekcity programmable remote for our outlets – we can push a button and all of our lights are on. We have conveniently placed this remote on a shelf near the entry of our living room so we never again have to stumble for a switch on a lamp.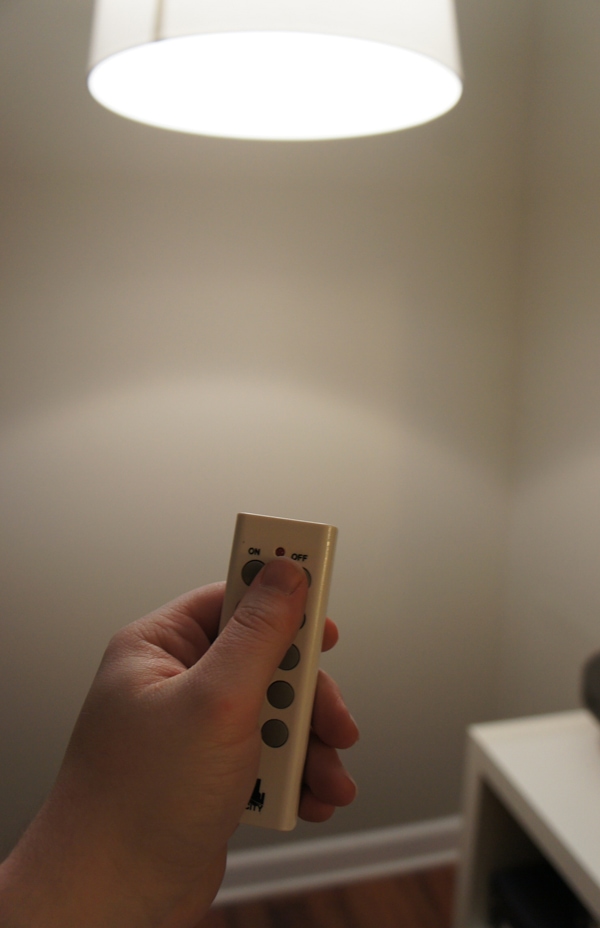 This programmable remote and outlet switches can be used on any electrical outlet in your home. Turn off computers, lights, appliances and more with just one button. In our case, we can turn off all the lights in the room in one flip of the switch. I can program the remote to control all of the lights on one number (which is how it came) or each on their own number – so I can have more or less lighting as needed in our living room now. The switches are somewhat large, but do not cover both outlets, so you still have access to plug in whatever you want into the unused outlet.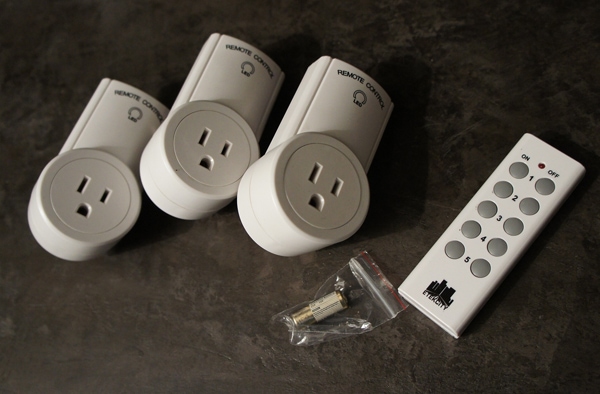 Solve your lighting problems quickly with this programmable remote from Etekcity, or make sure you check out the Etekcity website for more products to make life easier.
How could this remote help in your household?