Cool gifts for dad can be hard to think of. When you have an awesome dad who still has a bit of edge to him, the gift possibilities are endless. If your dad has mastered the art of fatherhood while maintaining a great amount of badassery, allow us to present you with some Father's Day gift suggestions. This post contains affiliate links.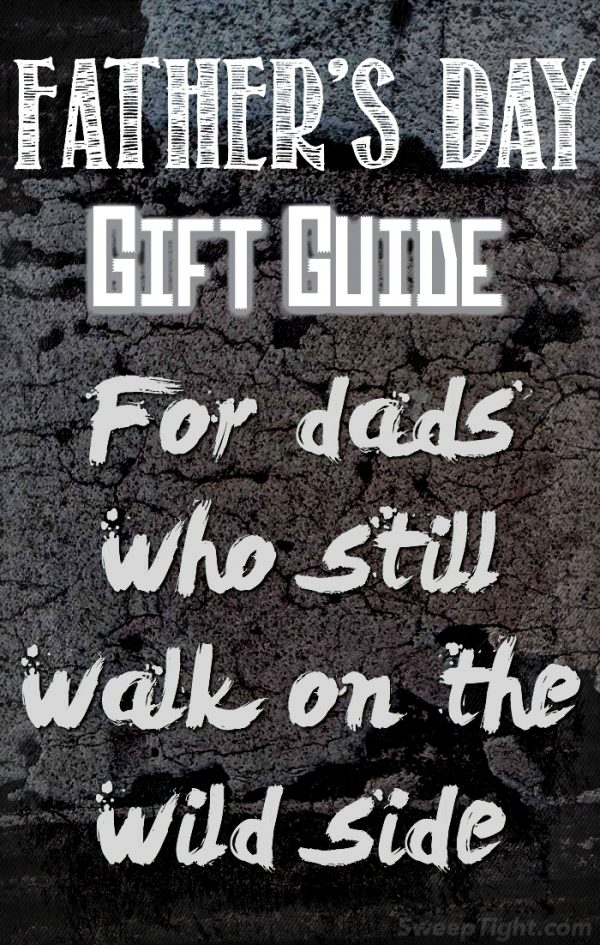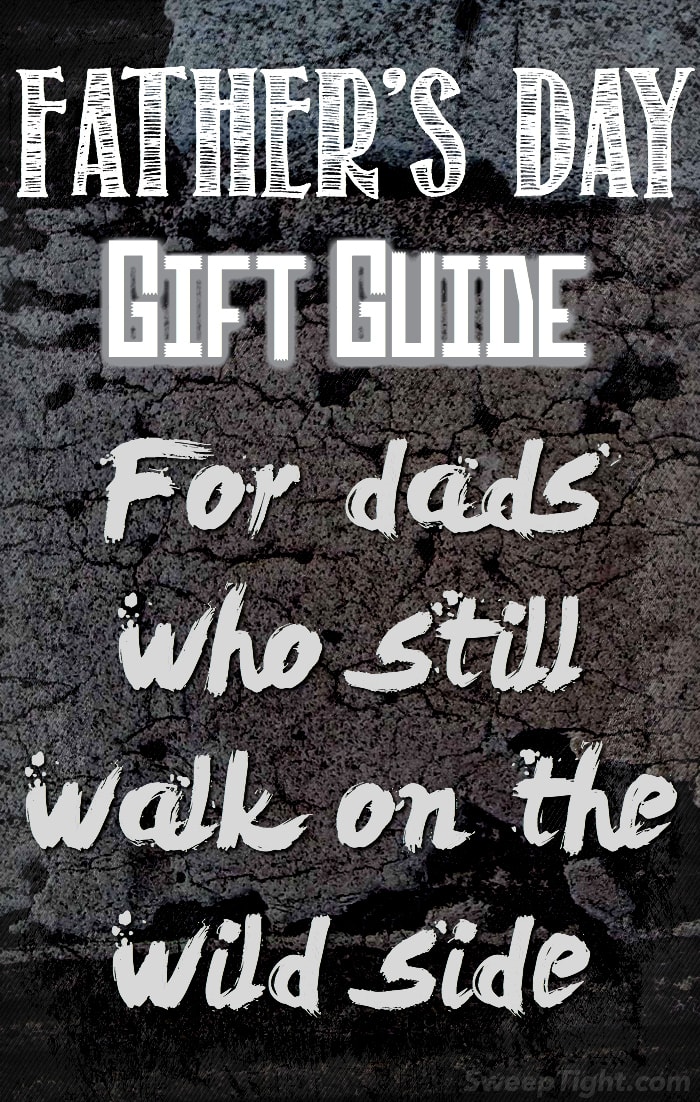 Cool Gifts for Dad
Now, of course, we aren't trying to define cool here. There are a million ways to be an awesome human. We are talking about edgier dads, who perhaps walked a bit on the "bad boy side" before you came along. Dads who have found the elusive balance between being the hero father and still being a bit rebellious in their free time. Because let's face it, just because you have kids doesn't/shouldn't mean you don't get to have some adult fun.
For dads that enjoy an adult beverage from time to time
How about an Italian Leather Flask with the "rebellion" quote from Thomas Jefferson? "I hold it that a little rebellion now and then is a good thing, and as necessary in the political world as storms in the physical." This quote by Jefferson was written to James Madison while Thomas Jefferson was in Paris in 1787. This is a new, exclusive introduction we believe makes a great Father's Day gift.

Fun shot glasses make a great gift because they're not something you usually buy for yourself. Especially a really nice set of old west style badass versions like these.
For their inner ninja
Samurai sword. Because who doesn't want to own one? Or ten? In fact, I think every household should have something like this on display. Mike (Jen's husband) used to have a large collection of samurai swords that he generously donated to my house. They are so freaking cool looking! Be aware some are seriously sharp so they should be kept in an area that is not accessible to kids. But some are surprisingly inexpensive and great quality.

Tomahawk. We bought two of these to give as Christmas gifts to a couple of friends. Not only are we known as the coolest gift-givers but the recipients LOVE them. While this tomahawk looks totally badass, it's actually quite useful. It's a multitool great for camping or just to keep in the car in case of emergency. Use it in the kitchen as some hardcore, apocalypse-style cutlery, or use it to chop ice in a blizzard.

Throwing knives are actually more fun than you probably know. We set up a target in our garage and just put down cardboard on the floor underneath to catch the knives and any debris. It is surprisingly addictive to practice your form for throwing and precision and accuracy. Plus, this is a valuable skill for the zombie apocalypse. (The tomahawk above is actually pretty good for throwing too.)

For the dapper dad
I know plenty of dads who totally love dressing up. For them, I always check Touch of Modern. I am on their email list, so I am constantly on the lookout for awesome deals on the super high-end stuff. Touch of Modern offers steep discounts on all sorts of stuff from clothes and shoes to housewares. Look for things like wingtip shoes, pocket watches, and swanky man-backpacks.
For their man cave
I don't know any man that doesn't love Deadpool. I mean, I love Deadpool. He's honest, hilarious, and totally rotten. Which, in my opinion, perfectly represents the whole concept of a man cave. These would be perfect additions to any man space.
Ongoing gifts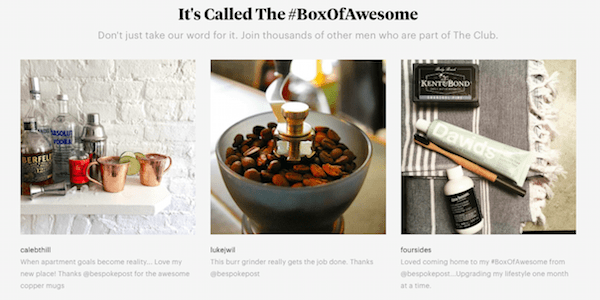 Bespoke box. It's literally referred to as "the box of awesome." They're $45 and always contain products worth considerably more than that. You simply join the club for free and receive emails of available products. You only pick what you want and reap the benefits of steep discounts on super sweet merchandise. CHECK IT OUT!
If dad doesn't like your gifts, you can ask him for his man card. Give him this man card bottle opener so he actually has a man card to give back. 😉
Do you have any suggestions for cool gifts for dad?