First, I'M GOING TO THE D23EXPO!!! I am so gosh darn excited I can't even handle it. This is going to be an all expenses paid trip sponsored by Disney. I don't have the full itinerary yet, but I know it's going to be jam packed with fun. Plus, we were just told costumes are allowed–pfft, more like required–at the expo. Here are some of my costume ideas… (I included a few affiliate links where applicable.)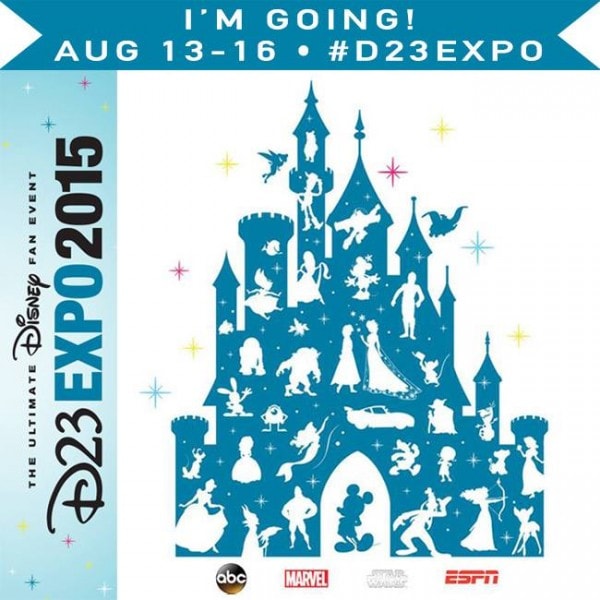 #D23EXPO Costume Ideas
I should warn you: since I got this news, my mind has spun itself into quite a chaotic mess of creative delirium. These costume ideas have not been finalized yet, so I'm very open to input! 🙂
We'll be at the D23EXPO for 3 days. Naturally, I'm going to be prepared with 3 costumes:
Elsa from Disney's Frozen. I have long blonde hair. I love the movie. So that one just makes sense. Some amazing cosplay sites have incredible costumes so I'm hoping to partner up with one of them! Plus, my favorite press-junket-partner-in-crime, Tessa, from Mama Smith's, has agreed to be my Anna. Yay! 😀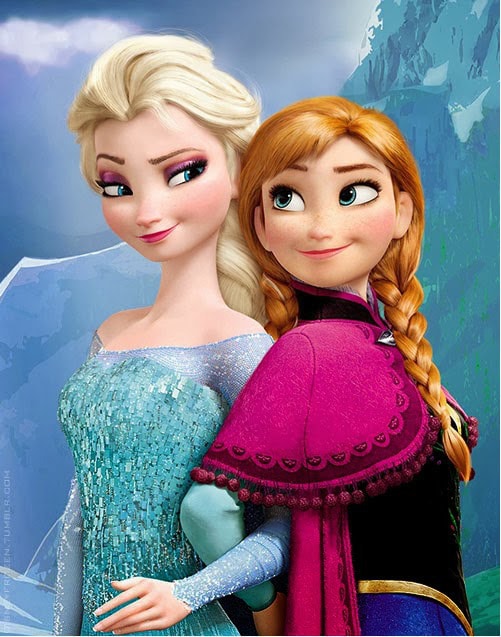 C-3PO. Since Tessa is going to be my partner in crime for this trip and she's going to be R2D2 for one day, I just have to rock this C-3PO look. Who doesn't love them?!
Ahh! Can't wait to be #C3PO with @MarvelGoddess24 as #R2D2 and @april_golightly as Leia at #D23Expo #Disney #StarWars pic.twitter.com/07rfqlPXLq

— ShelleyVanWitzenburg (@teenybod) July 23, 2015
UPDATE!
I will now be Storm for Halloween because I've got other plans for D23Expo… (She's not a Disney-owned Marvel character.) Whoops! lol
Storm. This is my biggest ERHMEGERD nerd moment. I have been an X-Men fan since I was about 6 years old. I collected the Marvel comics, the X-Men trading cards, and watched the cartoon everyday after school. In the fourth grade I was at recess and–<ahem> assumed my true form–of Storm. I was using my wind-controlling powers to knock all my rotten friends into oblivion when Beast pummeled me into the ground. (A very large boy was playing as Beast.) My wrist was broken in 3 places and my growth plate shattered. True story.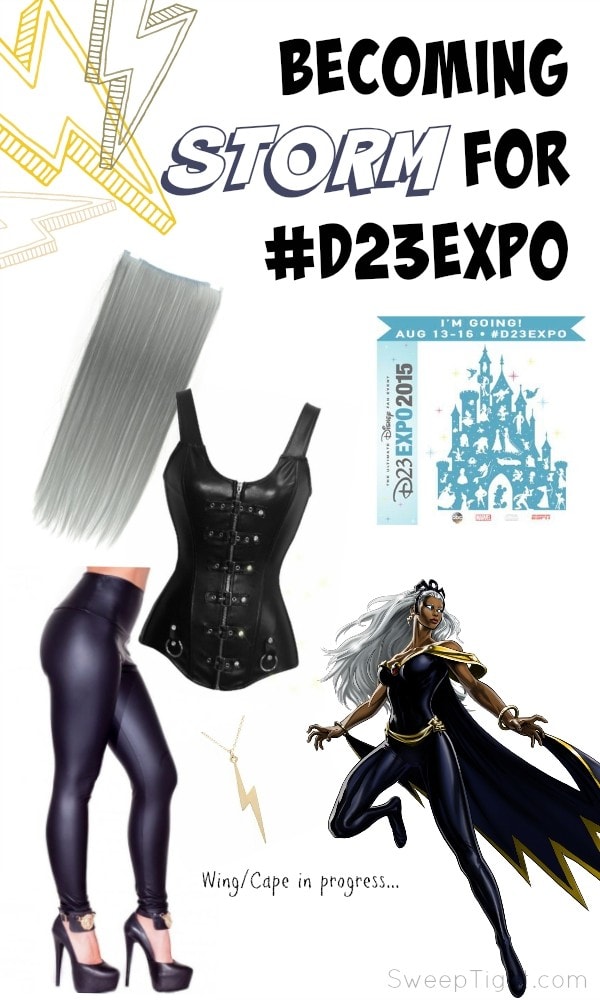 Twenty-one years later, I finally get to be reunited with my inner self. For this costume, I'm putting together a few things myself. I don't really love any of the costumes out there. So far, I've gotten:
I still need to find some material for her 'wings' and a shimmery gold fabric to make some lightening bolts. For shoes, I am opting for a black wedge because we'll be doing a lot of walking.
What the heck is Bounding?
Soooo… since I had to change my costume ideas around a bit, I'm considering doing some bounding. I had no idea what 'bounding' was and had to ask another blogger. Felt like a giant noob. But it just means, wearing a stylish color scheme based on a character. I am now totally overwhelmed with new bounding costume ideas so I'll be back with my final decision! 🙂
Do you have any costume ideas for the D23EXPO?