Here's a twist on the traditional mojito drink recipe. Who says you have to make a mojito with lime juice? I'm more partial to apple cider. And in my garden I don't happen to have fresh mint on hand, but I got plenty of basil, so that's what I'm using. I got some rum but I'ma spike it with some apple pie moonshine. I think this sounds more like a mojito I can cotton to. Below I'll show you all of the fix in's that go in this Country Boy Mojito drink recipe, and I reckon you will like it just fine. Just like a fat ole hog loves to roll around in the mud on a too hot day. Post contains affiliate links to help keep this blog heehawing.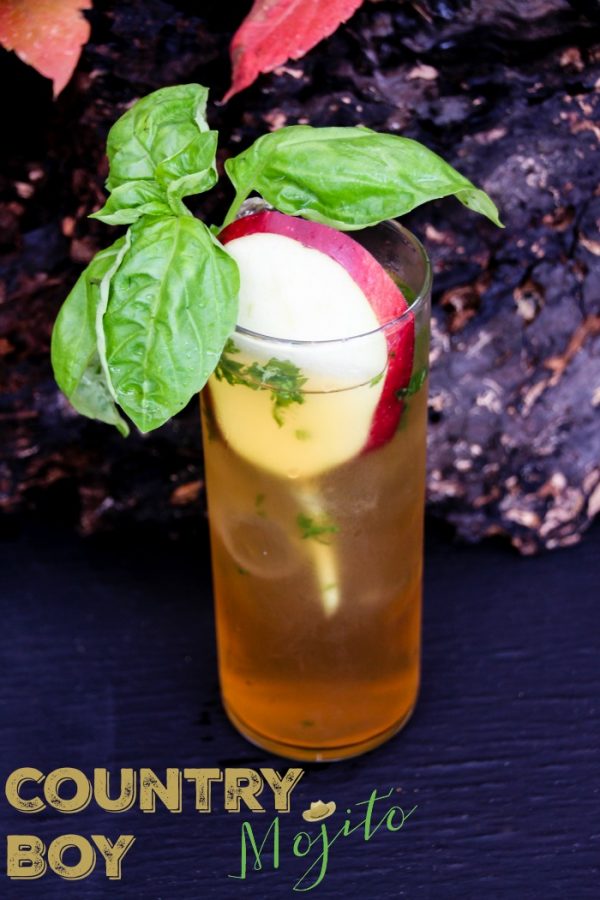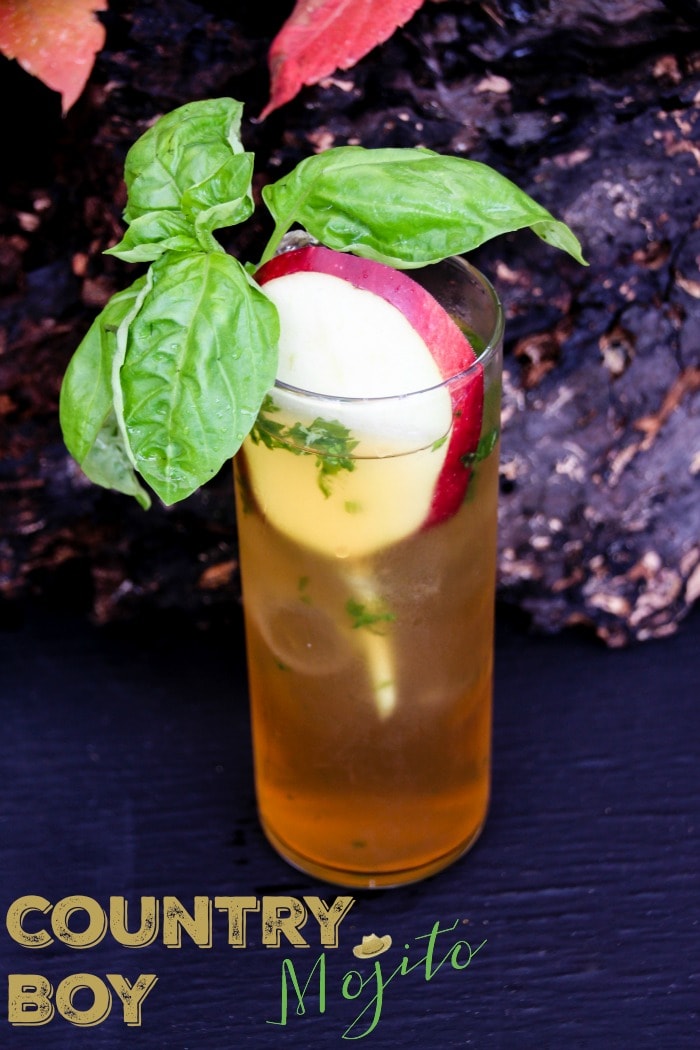 Country Boy Mojito Drink Recipe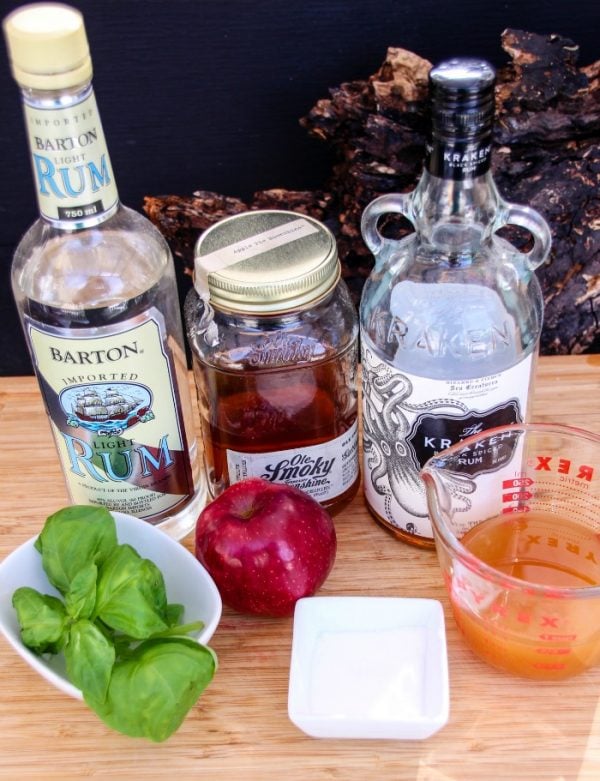 Ingredients:
3 ounces of light rum
2 ounces apple cider
1 ounce spiced rum
1 ounce of apple pie moonshine
8 fresh basil leaves, 4 muddled
1.5 ounces simple sugar
ice cubes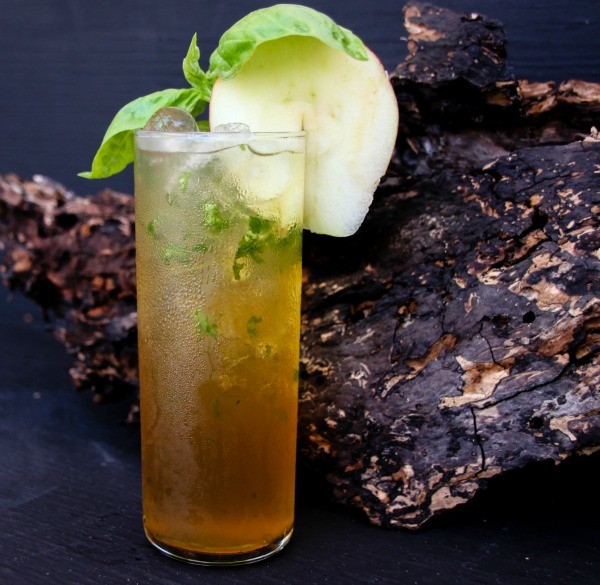 Directions:
Muddle 4 basil leaves in the bottom of a mojito glass.
In a martini shaker, combine light rum, apple cider, spiced rum, apple pie moonshine, and ice cubes. Shake while counting to 1 billion. Just kidding. But give it a good 10 or so shakes. And yes you can dance and shake at the same time. Strain in a glass filled with ice. Garnish with an apple slice and a sprig of basil.
Serve and enjoy responsibly.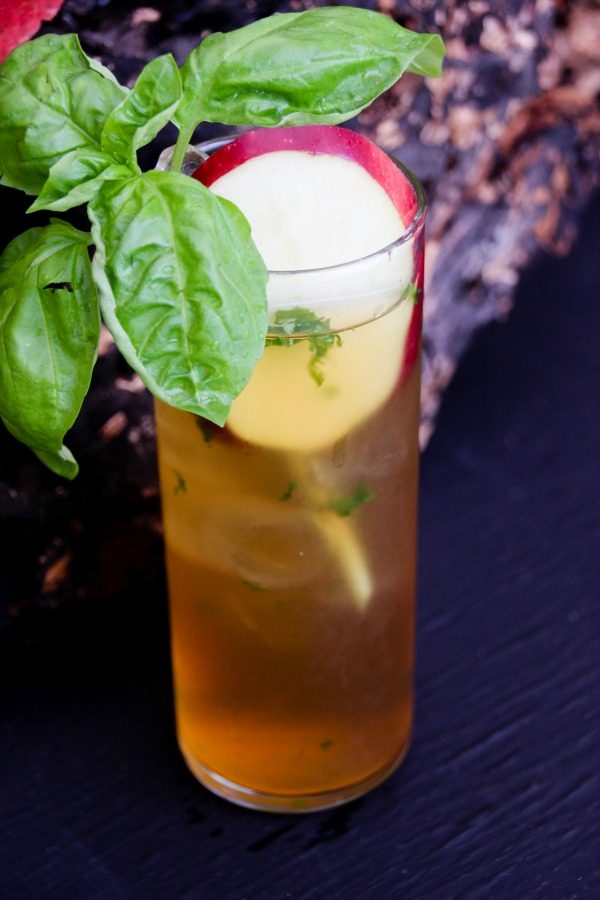 Garnish:
1 teaspoon of sugar
sprig of basil
Type of glass: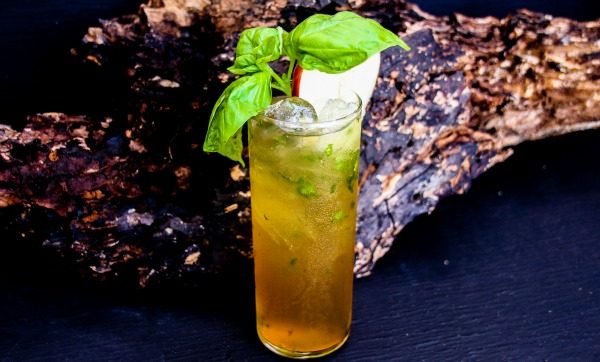 FYI: Remember to drink responsibly and never drink and drive.
Next time you are craving a mojito drink, give this mojito recipe a try. It feels good to go country every now and then. 😉