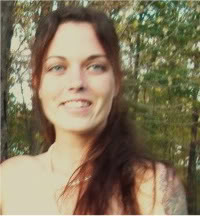 Tell us a little about yourself.
I'm a newly stay at home mom of 2 boys after a military career of 9 years and a full time college student, part time blogger, and toss in a little bit of everything else and you have me!
How long have you been entering sweepstakes?
Just started 6 months ago.
How did you discover the hobby of sweepstaking?
Completely by accident! I started blogging and doing sweeps on my own site. I always thought they were a waste of time until I realized I give away some pretty cool stuff AND I know people are winning so that's when I started to take the time to enter.
What is your most memorable or exciting win?
My Lock and Lock sweeps. $500.00 credit to my favorite container store!
What is your favorite way to enter sweeps?
I Like the online version myself, blog giveaways are fun as well as long as they are not too complicated!
Got any tips you would like to share?
There are so many giveaways out there, take the time to enter perhaps 3 a week. They are very easy to do and you never know! You may win!
What is your favorite site on the web to find sweeps?
Besides sweeptight of course, online sweeps is a great one.
Where can we find you? (If you want to be found)
https://www.couponsoncaffeine.com/ is my site feel free to hop on by!
You consider sweepstaking…
Fun
What is the prize you dream of winning?
Dream prize an all expense paid wedding, or vacation I'll take whatever comes first!!!
Rainbow Crumbs for You
Weekly newsletter with our latest posts and shenanigans.