Crane – Ultrasonic Cool Mist Humidifiers
Cool mist humidifiers are a great way to add needed moisture to the air in your home. Adding humidity to the air helps to relieve sinus irritation, soothe itchy dry eyes and skin, loosen nasal and chest congestion, prevent nose bleeds, and help with overall cold and flu symptoms.
Product was received for review purposes and this post may contain affiliate links.
Crane offers a wide variety of quality Ultrasonic cool mist humidifiers.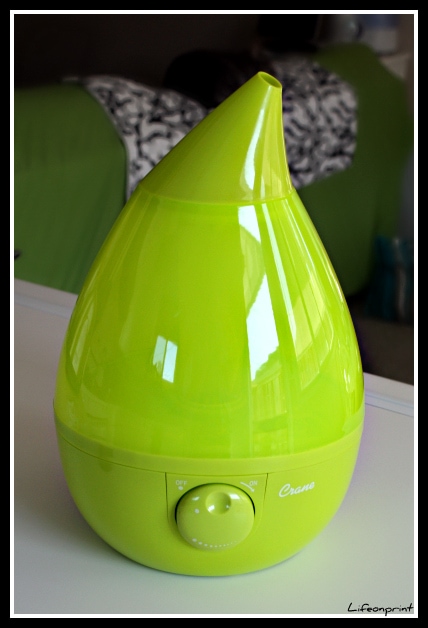 Did you know that physicians recommend cool mist humidifiers for children and infants? It's true! Cool mist humidifiers not only offer an excellent way to help moisten nasal passages and soothe dry coughs so your child can breather easier and sleep peacefully through the night, but cool mist is also safer than warm mist because the water is not boiled so no chance of children getting scalded by hot water. Cool mist is also recommended for croup.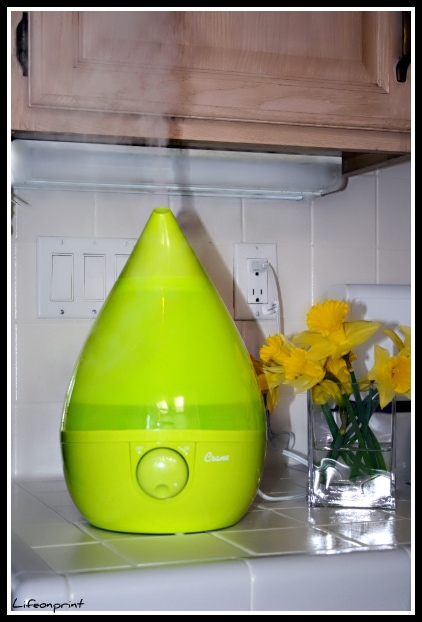 I was really looking forward to reviewing one of Crane's cool mist humidifiers, I had heard nothing but good things about them and wanted to see for myself just how wonderful they were. I chose their green Drop humidifier, I love that they have 5 color choices in the Drop design to match any decor. After reading all directions, I filled the water tank with distilled water (I have very hard water in my home, so I chose to use distilled water) secured the screw on lid, placed the tank back on the basin, plugged it in and turned it on. The cool mist started immediately and it didn't take long before I could feel the added moisture in the air, it made the room more comfortable for sure. That night I let it run in the boy's room, he suffers from dry sinuses, so he would be the ultimate test. The next morning he told me that he slept great and that his sinuses felt better than ever, not dry and irritated like usual. Now THAT is awesome news! I really like that you can turn the top nozzle in any direction you want the mist to go, that way you don't so much have to worry about where you place it in the room.
Features:
0.9 gallon water tank runs whisper quiet up to 24 hours
Mists up to 2.3 gallons of moisture per day
Effectively humidifies rooms up to 250 square feet
360˚ mist nozzle and variable control settings
Auto shutoff safety sensor
Uses less energy than a standard household light bulb
Does not require a filter
**To keep your humidifier clean and free of bacteria, it is important to  empty the water in the water basin and disinfecting with a few capfuls of white vinegar and water once a week. This is true for all humidifiers.
I give Crane's Ultrasonic Cool Mist Humidifier two thumbs up for quality, design, color choices, ease of use, sinus and dry skin relief, and an all around wonderful product!
Crane also offers the cutest animal design humidifiers in their Adorables collection, your children will love these!
Visit Crane USA to check out all of the wonderful humidifiers Crane has to offer, and for fun, giveaways, and events check out Crane on Twitter and Facebook too!