Crest has a new line of products to help relieve the pain of tooth sensitivity. This post is sponsored by SheSpeaks and Crest, but all opinions are my own. Crest Sensi-Stop Strips are now available at Walmart.
Crest Sensi-Stop Strips for Sensitive Teeth #SensiStopStrips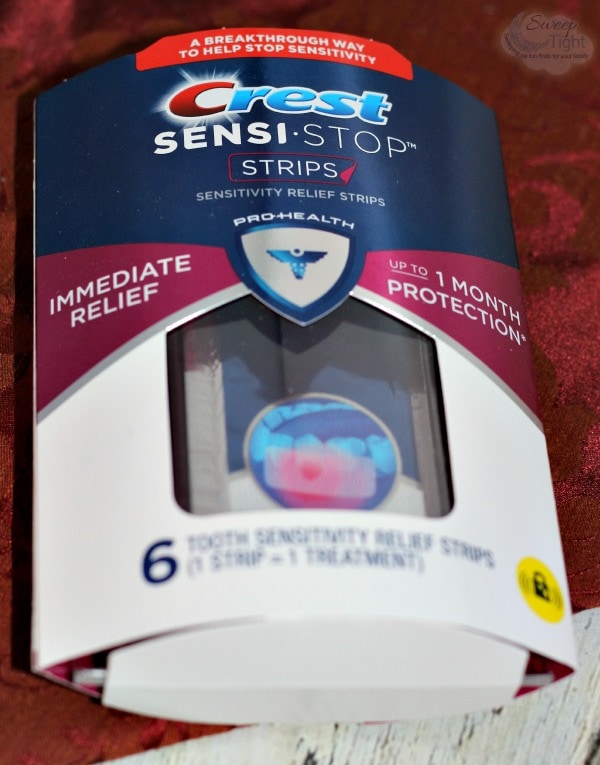 I have had sensitive teeth for as long as I can remember. Due to excessive teeth-grinding and brushing my teeth way too hard, it's only gotten worse over the years. I have one tooth that is so sensitive it actually causes my jaw to ache. Several trips to the dentist have been made because of this one tooth. I am always convinced it's a cavity or another horrid problem because it hurts so bad sometimes. He always assures me that it's just that really sensitive tooth that is causing all the chaos. I've pretty much worn the entire protective layer off of it and it's raw.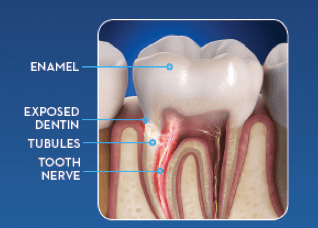 Because of my sensitive teeth, I have never been able to use any whitening products. Being a coffee drinker and just aging, this saddens me. My teeth could use a whitening treatment. I am hoping after using these Crest strips, I will eventually be able to take that next step.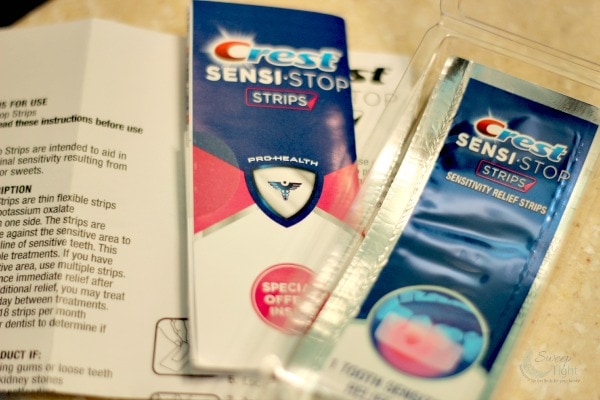 Honestly, I was really nervous to try these strips. In the past, anything I put on that one bugger of a tooth caused immediate pain. But, I did it and was pleasantly surprised.
The strips are super easy to use. Just brush your teeth and apply the gel side of the strip to your sensitive tooth. You want to make sure to cover the gum and the tooth. Leave the strip on for 10 minutes to get a full treatment. Afterwards it's okay to remove the excess gel, but don't brush, eat or drink for at least 30 minutes.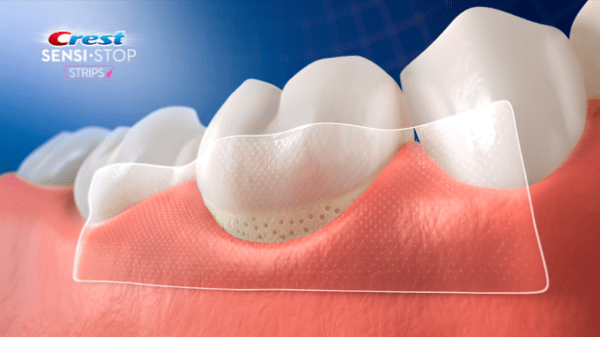 Step 1: Find It: Identify exactly where you feel the "zing"
Step 2: Stick It: Place 50% of the strip over the gum and 50% over the tooth
Step 3: Relieve It: In 10 minutes remove the strip. Relief lasts up to 1 month
If you have more than one sensitive tooth you can use another strip, but you should only use one strip per tooth, per month. These six strips will provide me six months of relief for my one main painful tooth. I can even chomp into some ice cream! 😉
Stop suffering with sensitive teeth and give Crest Sensi-Stop Strips a try. They can be purchased now at Walmart.