As parents, we, of course, want the best for our children. We give them all the opportunities we can possibly buy, plan, arrange, teach, share, etc. Their education is definitely in the top 3 most important–along with unconditional love and socialization. So, why not give them a toy that cultivates creativity, teamwork, and the skills of a future engineer! I am super excited to introduce you to GoldieBlox. I received compensation and products to facilitate this post. However, all thoughts and opinions are my own.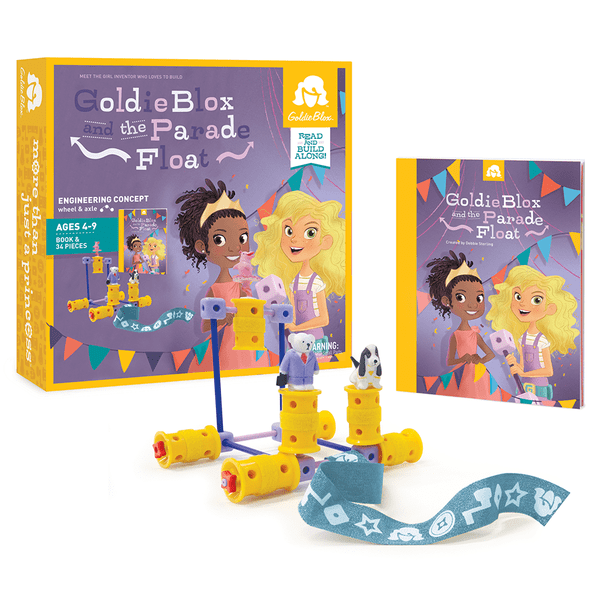 GoldieBlox, the Little Engineer
We hosted a GoldieBlox party and invited all our little girlfriends over to play. We were sent a super fun box full of ingredients for a great time.
We started by reading the story, GoldieBlox and the Parade Float aloud and having everyone follow along while building each part of the float themselves. They then tested the strength of their floats on the ramp and even had a few races. After that they let their imaginations run the show and came up with their own designs, adding pipe cleaners and poms wherever they saw fit.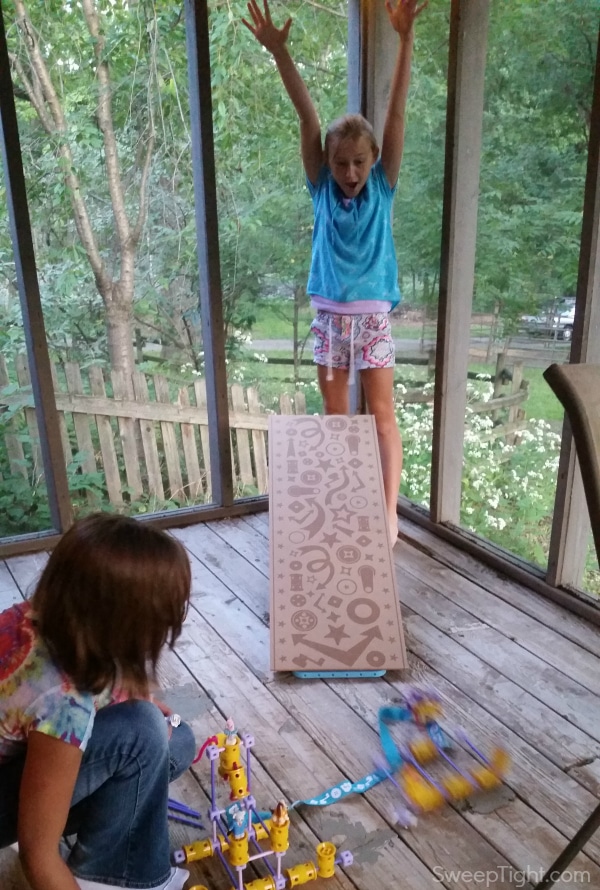 The girls ranged in age from 4 to 10 and all of them were able to follow along with the instructions perfectly. It was awesome to see them all helping each other and bouncing ideas around.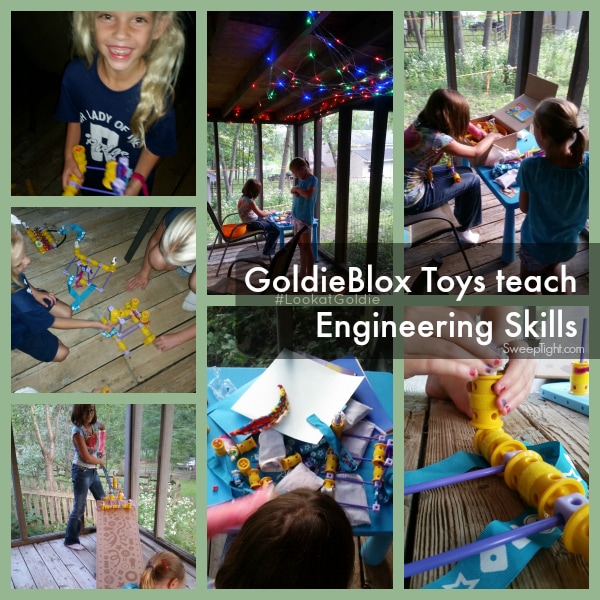 The entire time, without even knowing it, they were learning concepts about wheels, axles, levers and pulleys. It's funny–I was just saying I wish I had a better understanding of these simple concepts because I'm studying anatomy right now and these terms are used in relation to how our muscles pull on our bones. So, it's not just about being an engineer… doctors, mechanics, the sky is the limit! Pfft! I take it back! Astronauts, physicists… the sky is no limit!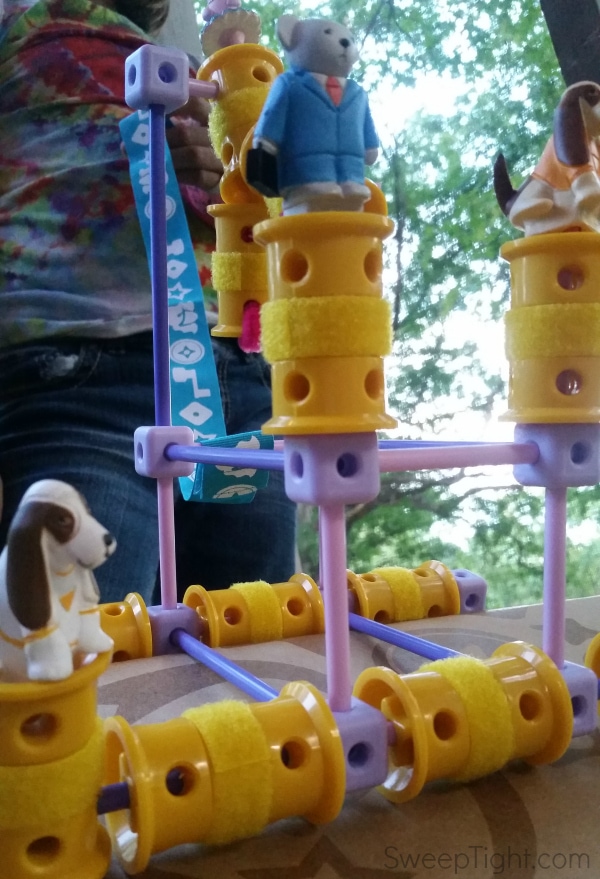 Survey Says…
After the party I asked the girls what they thought about the toys and they all replied "We love them!"
I asked them what they want to be when they grow up… Ches still said dolphin trainer, doctor and anthropologist (yeah, she's an over achiever,) but the rest said inventor! I am thrilled to see their imaginations and creativity set free. More toys need to be like this. Hands on learning is the best.
I also asked the parents what they thought and they were also impressed with the quality and durability of the toys themselves. As for the concept, they were ecstatic to see their girls playing with something besides a digital device! One mother also commented on how this is a great exercise for her daughter that is struggling with fine motor skills, "These are great for her dexterity."